15 ways you could become a cyber crime victim
Europol has warned of 15 ways in which people can fall prey to cyber criminals as it launched a report on the dangers of the web.
The report, the fifth annual Internet Organised Crime Threat Assessment (IOCTA), is being presented today at the Interpol cyber crime conference in Singapore.
Europol described the report as offering "a unique law enforcement view of the emerging threats and key developments in the field of cyber crime over the last year".
It added that the assessment "describes anticipated future threats" and "only has one goal in mind – to stop cybercriminals from making you their next victim."
Europol's executive director Catherine De Bolle said: "Cyber crime cases are increasingly complex and sophisticated.
"Law enforcement requires additional training, investigative and forensic resources in order to adequately deal with these challenges.
"The policing opportunities arising from emerging technologies, such as big data analytics and machine learning, need to be seized.
"Europol will continue its efforts to enhance co-operation with international law enforcement and government agencies, tech companies, academia and other relevant stakeholders. Only if we do this, can cyber crime be combated effectively."
More from Science & Tech
Ofcom joins calls for independent internet regulation

Japanese billionaire Yusaku Maezawa to become first moon space tourist

Elon Musk sued by British diver for calling him 'paedophile' after Thai cave rescue

Leak reveals Julian Assange plan to escape Britain and flee to Russia

Cleaning products could be making children fat, suggest scientists

'Cockle-chemo' breakthrough could hold answer to curing cancer
The European commissioner for the security union, Sir Julian King, concluded: "As the report shows, Europe is still faced with a range of security threats from terrorism and cyber.
"We will continue to take decisive action, with the support of Europol, to tackle these threats, through our proposals on terrorist content online, electronic evidence and on election security, and through our cyber security strategy."
Fake news enquiry targeted by 'sophisticated' campaign
By Rowland Manthorpe, technology correspondent
Members of the parliamentary enquiry into fake news have been targeted by an anonymous group which may have spent £250,000 spreading pro-Brexit messages on Facebook.
Damian Collins and Paul Farrelly were among the MPs whose constituents were targeted by the campaign to "chuck Chequers", which is estimated to have reached between 10 and 11 million people on Facebook.
The campaign was run by a site calling itself "Mainstream Network", an apparently legitimate news website, running pro-Brexit articles on business and politics.
Its Facebook adverts urged voters to email their MP asking them to "chuck Chequers". Once the user clicked on the ad, it generated a pre-addressed email to the MP.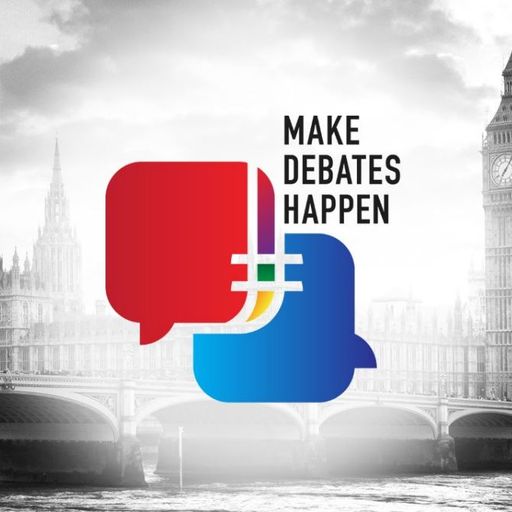 Sign to force leaders to debate on TV
More than 40,000 people have signed our petition – have you?
Mainstream Network has no named organisation, UK address, group or individuals connected with it, and this information cannot be found.
Mr Collins chairs the digital, culture, media and sport (DCMS) committee, which released details of the campaign.
He said: "Here we have an example of a clearly sophisticated organisation spending lots of money on a political campaign, and we have absolutely no idea who is behind it.
Mike Harris, chief executive of 89up, the digital agency which passed details of the campaign to the DCMS committee, said: "We looked at the WordPress code, we looked at the digital fingerprint.
"They have done a very very thorough job of hiding."
Facebook will have the names attached to the credit cards used to pay for adverts. The social media firm confirmed that it would respond to requests from law enforcement agencies or the Electoral Commission.
In addition to campaigns, Mainstream Network also promoted its own content. Its 20 most popular articles have had more than 140,000 social media engagements, with the vast majority coming on Facebook. Given its lack of natural appeal, this suggests it has spent significant money to promote its news items.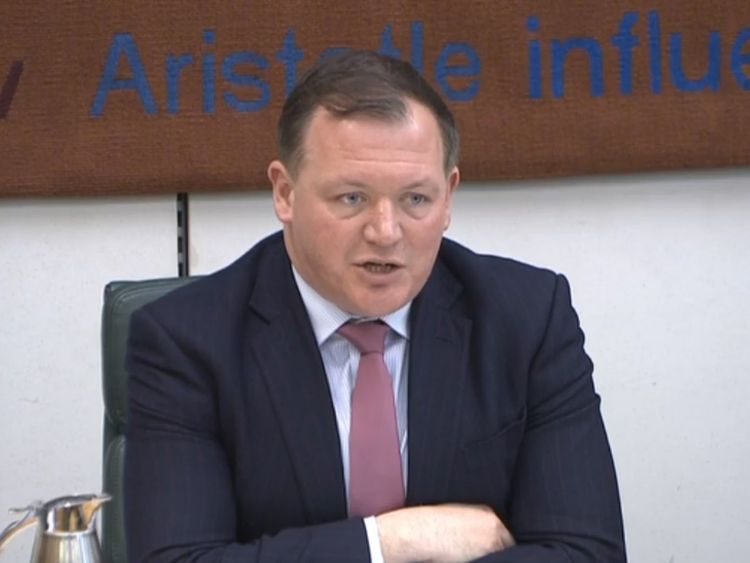 Since Mainstream Network first appeared on 15 February, 89up estimates that it could have spent as much as £257,000 on Facebook ads – a rough guess based on a cost of 75p per Facebook share.
By contrast, UKIP has declared just £114,000 since the beginning of 2018.
On Tuesday, Facebook announced new requirements obliging political advertisers to confirm their identity and location, and to disclose who is paying for ads. These will come into force from 7 November.
"We know we can't prevent election interference alone and offering more ad transparency allows journalists, researchers and other interested parties to raise important questions," the firm said in a statement.
Mr Harris said that as soon as Facebook's new requirements were announced, Mainstream Network took down its 70 ads on Facebook.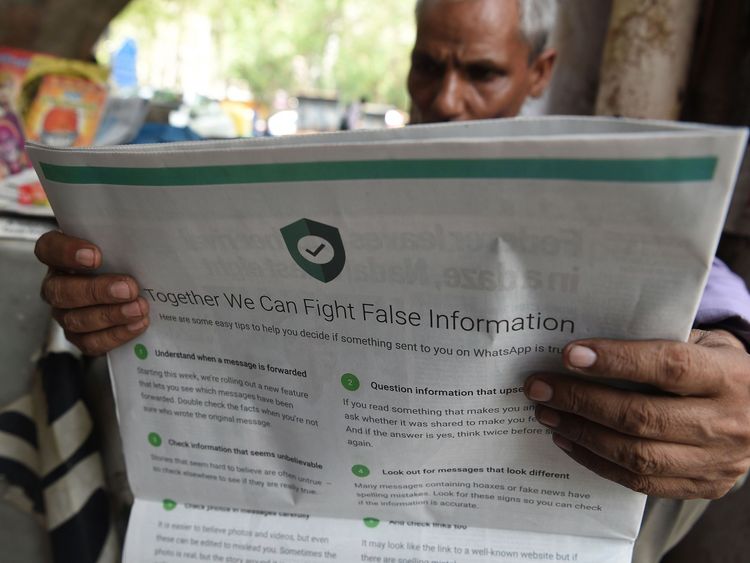 Other MPs targeted by the campaign included Labour's Gloria de Piero and the Conservatives' Rebecca Pow, Alex Burghardt and Bob Neill, all of whom voted to remain in the European Union. However, Mr Harris believes the campaign was potentially far more widespread.
"This is part of a sophisticated advertising campaign, with pages setup to target users in every key constituency in the UK, with bespoke localised messaging; encouraging users to lobby their respective MPs," 89up said in its submission to the committee.
Rob Leathern, director of product management at Facebook, said: "On 7 November, all advertisers will have new requirements before they can place political ads in the UK, including Mainstream Network.
"These advertisers will need to confirm their identity and location through an authorisations process and accurately represent the organisation or person paying for the ad in a disclaimer.
More from Facebook
Nick Clegg will not be silenced on Brexit despite new Facebook role

Facebook: Hackers accessed names and contact details of nearly 30 million users

Facebook's UK tax bill has tripled to £15.7m after bumper year

Facebook denies claim that Instagram is 'open market' for drug dealers

Facebook needs more people to tackle hate speech

Facebook to hire human rights director following Rohingya abuses
"These steps must happen or the advertiser will be prevented from running ads related to politics on Facebook.
"We know we can't prevent election interference alone and offering more ad transparency allows journalists, researchers and other interested parties to raise important questions."