3D printing to revolutionise surgery
By Enda Brady, Sky News correspondent
Transplant surgery in the UK could soon be transformed thanks to 3D printing that helps doctors practice operations in advance and spot any issues before they happen.
Each machine costs £250,000 but surgeons say the device could save them costly time in operating theatres and ultimately help speed up patient recovery.
"This is a very clever use of technology because it allows us to effectively create scale size replicas of the organ being transplanted and the abdomen that it's going into," consultant transplant surgeon Nicos Kessaris told Sky News.
"In a small number of cases there's a complexity, whether it's with the size of the organ being transplanted or with the vessels, so if there is a complexity this allows us to practise the operation in advance."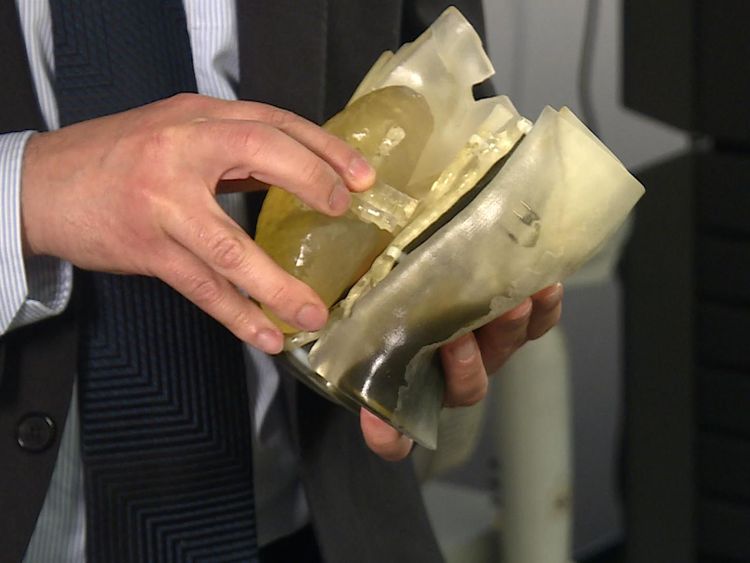 Three-year-old Dexter Clark from Reading was one of the first patients to benefit after his father Brendan donated one of his kidneys, which turned out to be larger than average.
"It's just amazing that they were able to do this," said Dexter's mother Emily. "If they hadn't been able to perform the operation Dexter would have had to go on dialysis and wait until he got bigger."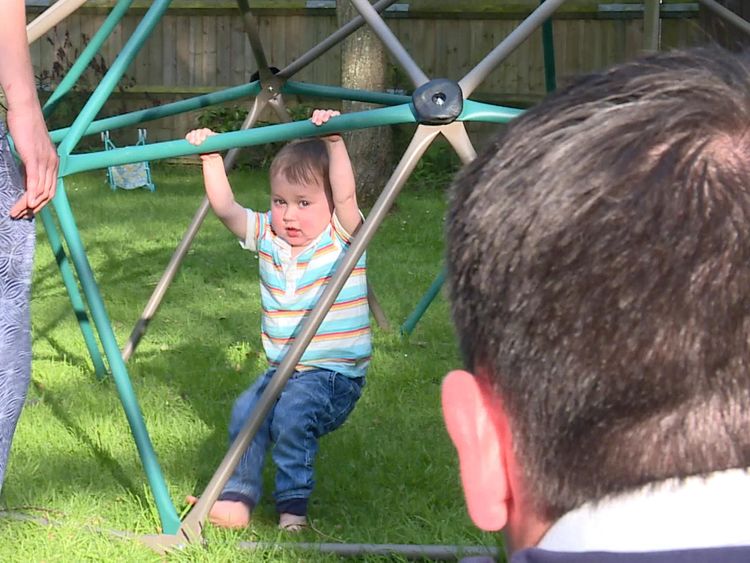 The 3D work is being pioneered in London by Guy's and St Thomas' NHS Foundation Trust and could eventually be rolled out nationwide.
More from UK
Meghan Markle's dad set to miss royal wedding due to heart surgery – US report

Carillion board was primarily responsible for collapse say MPs

World Cup: England fans urged to show respect to Russians amid hooliganism fears

Guernsey parliament to vote on assisted dying

Disrupted body clock risks mental health issues

Second British rugby player dies in Sri Lanka
"If we can take one or two hours off each procedure, that's a serious saving in terms of theatre time," said Phil Reeves from Stratasys, the firm behind the technology.
"It would also be hugely beneficial for patients in terms of their recovery, so there's a huge economic argument there for the health service and the use of 3D printing."
Branson's astronaut training as space race hots up
Sir Richard Branson has said he is undergoing astronaut training and is just months away from being catapulted into space.
The 67-year-old Virgin boss has set his sights on turning commercial space travel into a reality since he founded Virgin Galactic and hopes to be among the first space tourists.
"We're talking about months not years – so it's close. There are exciting times ahead," he told BBC Radio 4's You And Yours, to be broadcast on Monday.
"I'm going for astronaut training, I'm going for fitness training, centrifuge and other training so that my body will hopefully cope well when I go to space."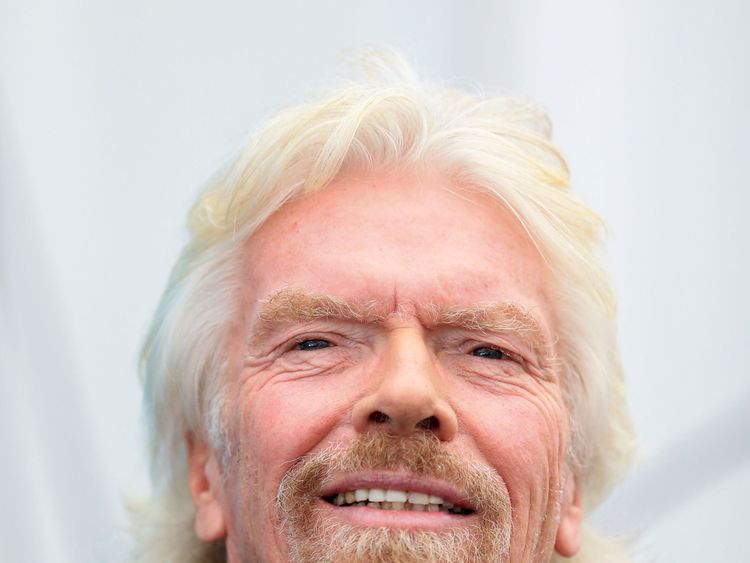 He said he has increased his fitness training by playing tennis four times a day.
"Instead of doing one set of tennis every morning and every evening I'm doing two sets. I'm going kiting and biking – doing whatever it takes to make me as fit as possible."
Sir Richard is also taking part in gruelling centrifuge training which recreates the pressures the human body experiences during space flight.
All astronauts endure G-force training which simulates the experience of take-off and travel through the earth's atmosphere.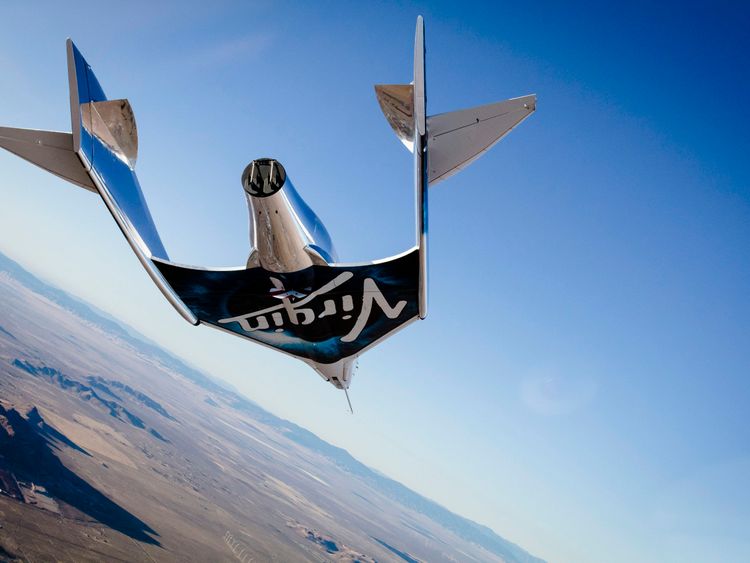 Earlier this year Virgin Galactic completed a supersonic test flight of its SpaceShipTwo passenger rocket ship.
It was the first return to the air for the company since a crash in the Californian desert in 2014 in which one pilot was killed and another was injured.
:: Elon Musk's Falcon Heavy is a space race game-changer
Sir Richard, tech entrepreneur Elon Musk and Amazon founder Jeff Bezos are in a race to get tourists into space.
While Sir Richard believes Mr Musk is "doing fantastically well" in getting cargo into space and building bigger and bigger rockets, the real tussle is between the Virgin boss and Mr Bezos.
"I think we're both (Sir Richard and Mr Bezos) neck and neck as to who will put people into space first," he said.
"Ultimately we have to do it safely. It's more a race with ourselves to make sure we have the craft that are safe to put people up there."