3D printing to revolutionise surgery
By Enda Brady, Sky News correspondent
Transplant surgery in the UK could soon be transformed thanks to 3D printing that helps doctors practice operations in advance and spot any issues before they happen.
Each machine costs £250,000 but surgeons say the device could save them costly time in operating theatres and ultimately help speed up patient recovery.
"This is a very clever use of technology because it allows us to effectively create scale size replicas of the organ being transplanted and the abdomen that it's going into," consultant transplant surgeon Nicos Kessaris told Sky News.
"In a small number of cases there's a complexity, whether it's with the size of the organ being transplanted or with the vessels, so if there is a complexity this allows us to practise the operation in advance."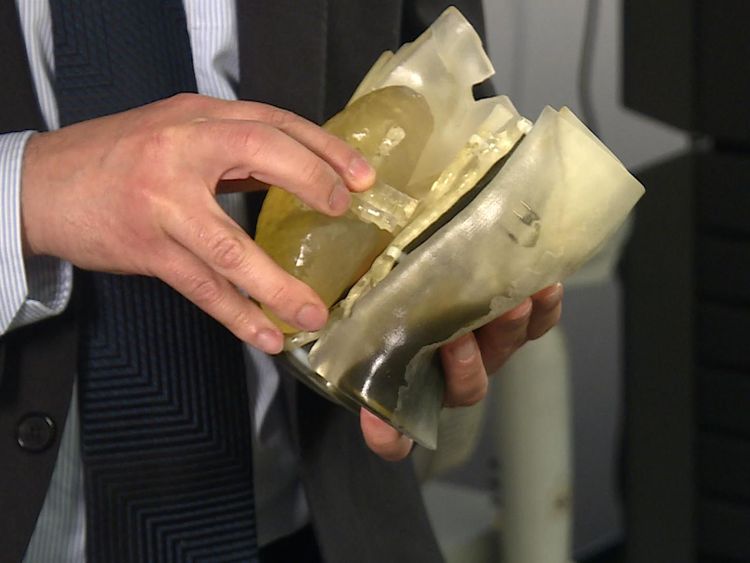 Three-year-old Dexter Clark from Reading was one of the first patients to benefit after his father Brendan donated one of his kidneys, which turned out to be larger than average.
"It's just amazing that they were able to do this," said Dexter's mother Emily. "If they hadn't been able to perform the operation Dexter would have had to go on dialysis and wait until he got bigger."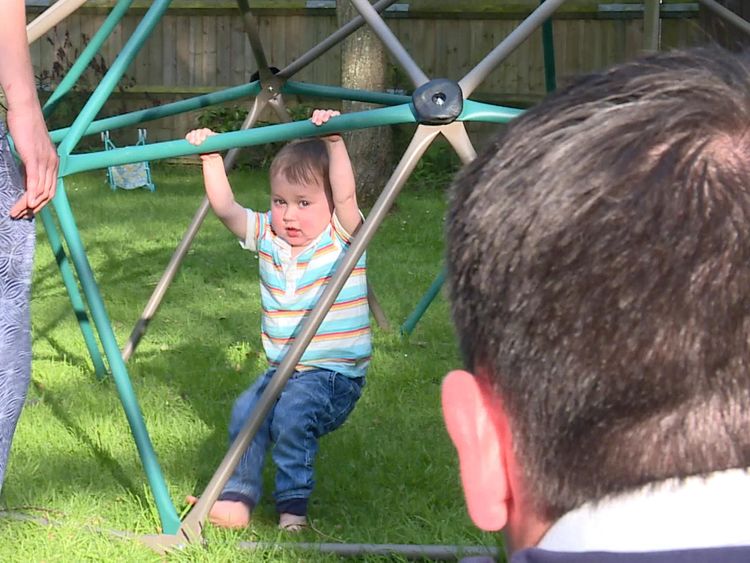 The 3D work is being pioneered in London by Guy's and St Thomas' NHS Foundation Trust and could eventually be rolled out nationwide.
More from UK
Meghan Markle's dad set to miss royal wedding due to heart surgery – US report

Carillion board was primarily responsible for collapse say MPs

World Cup: England fans urged to show respect to Russians amid hooliganism fears

Guernsey parliament to vote on assisted dying

Disrupted body clock risks mental health issues

Second British rugby player dies in Sri Lanka
"If we can take one or two hours off each procedure, that's a serious saving in terms of theatre time," said Phil Reeves from Stratasys, the firm behind the technology.
"It would also be hugely beneficial for patients in terms of their recovery, so there's a huge economic argument there for the health service and the use of 3D printing."
Sky and Netflix combine to create 'ultimate' package
Sky and Netflix have announced details of their partnership, creating what they say will be the UK's "biggest on demand TV service".
The deal, first announced earlier this year, will see subscribers to Sky Q – Sky's premium TV box – able to access an 'Ultimate On Demand' pack for £10 extra per month.
It will allow customers of Sky, the owner of Sky News, full access to the Netflix app through their single Sky subscription, rather than having to pay Netflix separately.
Existing Sky Q customers with Netflix would be able to "easily move their account to the new pack or sign in to the Netflix app on Sky Q using their existing Netflix account details," Sky said.
The combined service will see Sky original productions such as Patrick Melrose and US shows such as HBO's Game of Thrones alongside Netflix's content, which includes The Crown and Stranger Things, for the first time.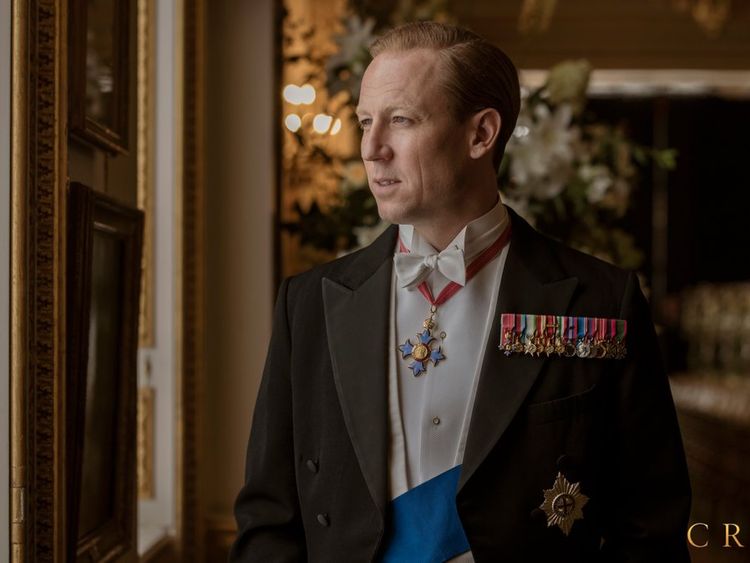 Chief executive of Sky's UK and Ireland operation, Stephen van Rooyen, said: "We want Sky Q to be the number one destination for TV fans.
"Partnering with Netflix means we will have all the best TV in one great value pack, making it even easier for you to watch all of your favourite shows.
Chris Whiteley, Netflix director of business development for the UK and Ireland, added: "Innovation is at the core of Netflix.
"We are delighted to partner with Sky to offer fans a new and exciting way to access the best of entertainment from around the world."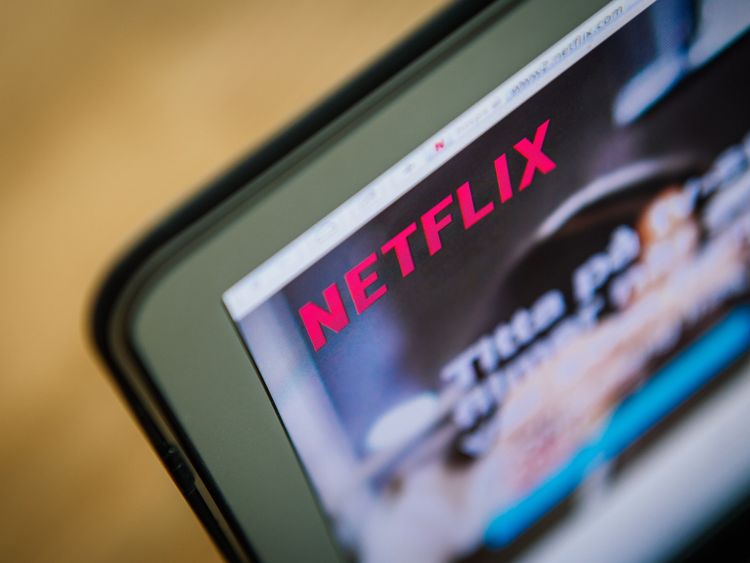 A cross-company approach to shared content is not new to Sky after it announced late last year that it had done a deal with BT to show each other's channels.
More from Business
Shock as inflation jumps to six-month high of 2.7%

Sainsbury's-Asda merger referred for 'in-depth investigation'

Tesco takes on Aldi and Lidl as first Jack's store opens

Orla Kiely fashion label closes down stores

Car industry demands 'no-deal' Brexit ruled out by EU and UK

Royal Mail chairman Peter Long leaves post after pay rows
The surging growth of streaming services is the core reason Sky is at the centre of an ongoing takeover battle involving 21st Century Fox and Comcast.
Traditional media companies are seeking to bolster their offerings to take on the financial might of the tech firms behind the streaming trends, including Amazon with its Prime service.