Astronomers watch black holes as galaxies collide
Astronomers have detected enormous black holes as multiple pairs of galaxies collide and merge into larger galaxies.
Using powerful telescopes to see through the galaxies' thick walls of gas and dust surrounding their cores, the academics have managed – for the first time – to observe supermassive black holes fall into each other and coalesce into an even more giant black hole.
Black holes are areas of space-time which are so dense that nothing – whether matter or energy – can escape them.
Astrophysicists currently believe there are about 10,000 black holes at the centre of our own galaxy, the Milky Way, all of which surround a supermassive black hole at its core.
A team led by research scientist Michael Koss surveyed hundreds of nearby galaxies using existing imagery and published their findings in the journal Nature.
"Seeing the pairs of merging galaxy nuclei associated with these huge black holes so close together was pretty amazing," said Mr Koss said.
"In our study, we see two galaxy nuclei right when the images were taken. You can't argue with it; it's a very 'clean' result, which doesn't rely on interpretation."
:: Supercomputer provides black hole breakthrough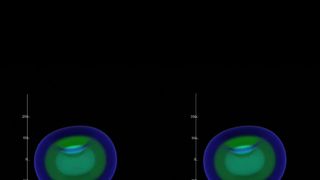 The high-resolution images have provided the scientists with a close-up of galactic collisions, something which is believed to have been more frequent in the early universe.
When the black holes at the centre of galaxies collide they will unleash incredibly powerful energy in the form of gravitational waves – ripples in the very fabric of space-time which have only recently been detected.
The team said it was inspired to conduct the survey by an image captured by the Hubble telescope of two interacting galaxies which are collectively called NGC 6240.
They initially scanned for active black holes that were hidden from normal visual wavelengths of light by analysing a decade's worth of X-ray data from the Burst Alert Telescope (BAT) aboard NASA's Neil Gehrels Swift Observatory.
"The advantage to using Swift's BAT is that it observes high-energy, 'hard' X-rays," said the study's co-author, Richard Mushotzky, a professor of astronomy.
"These X-rays penetrate through the thick clouds of dust and gas that surround active galaxies, allowing the BAT to see things that are literally invisible in other wavelengths."
Mr Koss explained: "People had conducted studies to look for these close interacting black holes before, but what really enabled this particular study were the X-rays that can break through the cocoon of dust.
"We also looked a bit farther in the universe so that we could survey a larger volume of space, giving us a greater chance of finding more luminous, rapidly-growing black holes.
More from Science & Tech
Children's personal online details being collected from birth by social media companies

Tesla overlooks James Murdoch for chairman role vacated by Elon Musk

Samsung unveils foldable smartphone with flexible display

'More than 7,000' still watching black and white TV across UK

Ron Howard: Humans on Mars? That's just the beginning

Toshiba to wind up UK nuclear power venture in restructuring programme
"Computer simulations of galaxy smashups show us that black holes grow fastest during the final stages of mergers, near the time when the black holes interact, and that's what we have found in our survey," added Laura Blecha.
Ms Blecha, who is an assistant professor of physics at the University of Florida and a co-author of the study, added: "The fact that black holes grow faster and faster as mergers progress tells us galaxy encounters are really important for our understanding of how these objects got to be so monstrously big."
Scientists redefine kilogram as original measure loses mass
By Thomas Moore, science and medical correspondent
A quiet revolution could this week change the standard for weighing everything from drug doses to jumbo jet fuel.
Scientists from more than 60 countries will vote on Friday on whether a lump of metal held in a Parisian vault should continue to be the definition of a kilogram.
Le Grand K, a small cylinder of titanium alloy, has set the standard since 1889. All the scales in the world are ultimately calibrated against it, even those weighing in pounds and ounces.
It's so important to the global economy that three key-holders are needed to unlock the vault. When the Nazis occupied Paris they left untouched the building that houses "Le Grand K".
The problem, though, is that while the mother of all kilograms has only been taken out of its protective case four times in the last century, it has lost atoms and therefore mass.
It amounts to just 20 billionths of a gram, about the weight of an eyelash, but in a world that needs to weigh objects with ever greater accuracy, that's a big deal.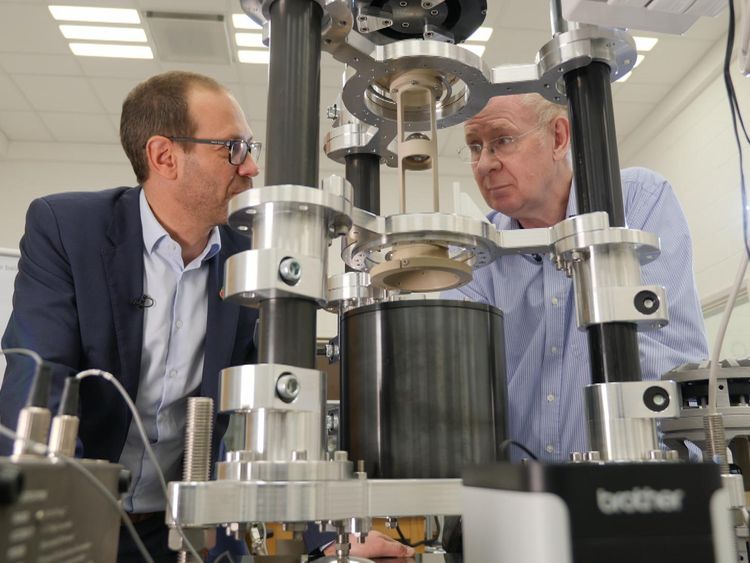 Britain has a copy of Le Grand K called Kilo 18, which it won in a lottery in 1889, and is stored at the National Physical Laboratory (NPL) in West London.
Stuart Davidson, a metrologist or weight scientist at NPL, is one of the trusted guardians.
"Once you get up to a few tens of tonnes – things like filling an aircraft with fuel – everything needs to be traceable back to a standard," he told Sky News.
"The same is true when you get down to very small masses like a milligram – for example the active ingredients of pharmaceuticals.
"You like to know you are getting the right dose of drugs when you are given a prescription."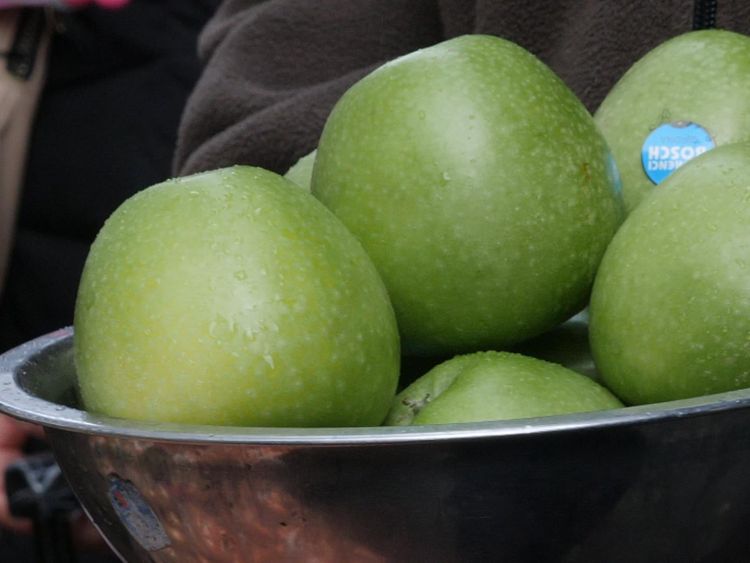 Scientists at the lab are now part of the global effort to devise a more accurate, immutable definition of a kilogram that is no longer dependent on a physical object.
They are using what is known as a Kibble Balance, named after the British physicist who first conceptualised, to express the mass of a kilogram in terms of the amount of upward electromagnetic force is needed to balance the downward drag of gravity.
Then with some heavy-duty maths, they relate that to a fundamental physical law of nature.
By taking the answer – a number called Planck's Constant – they can reverse the process and calibrate scales with unprecedented accuracy.
Ian Robinson, a fellow at NPL, has been leading the work.
He says labs around the world will be able to have a kibble balance, liberating the definition of a kilogram from its physical and geographical ties.
"You are not reliant on any one object anymore," he said.
"Effectively our mass scale is spread out and everyone can contribute. I see it as egalitarian – a form of democracy for mass."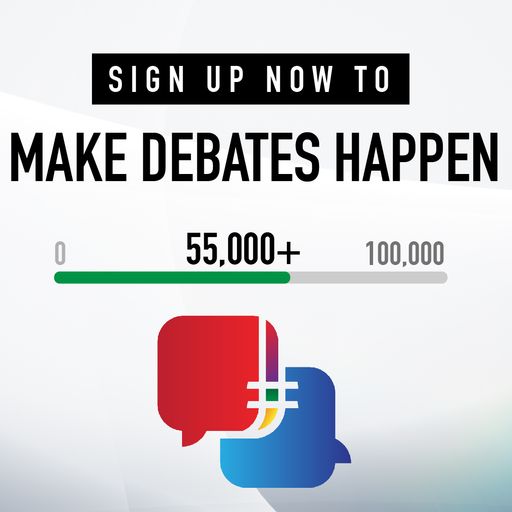 Force leaders to debate on TV
More than 50,000 people have signed the petition – have you?
Other important standard units have already been updated.
The metre is no longer defined by a rod of metal, but by the distance light travels in a set, and very small, fraction of a second.
And a second is no longer defined by a fraction of the time it takes for the Earth to complete one rotation, which scientists now know varies, but by vibrations in a caesium atom.
Michael de Podesta, a principle research scientist at NPL, said the public will not notice any difference when grocery shopping.
"But it means people like me won't worry about the kilogram losing weight," he said.
"It will make it future-proof.
More from Science & Tech
Russia denies claim it meddled with Finnish GPS during NATO war games

Five-minute neck scan could indicate dementia risk

Apple share plunge knocks wider tech stocks in New York

Large shark nursery found near coral reef off Irish coast

Google retreats on controversial 'fake' price comparison site scheme

Giant solar flare detonated mines during Vietnam War
"Scientists will be able to measure things in ever more detail and engineers fabricate things with ever more precision.
"Improvements in measurement will lead to advances in science."