Caitriona Balfe gets another Golden Globe nomination
The 2019 Golden Globes' nominees have been announced and Caitriona Balfe has been nominated for the Best Actress – Television Series Drama award for the fourth year in a row.
The Dublin-born actress plays Claire Fraser in the Starz drama series Outlander, for which she has won two People's Choice Awards, two Saturn Awards, and an Irish Film and Television Award. She has yet to win a Golden Globe – maybe it'll be fourth time lucky!
The other nominations for best actress in a drama TV series are Elisabeth Moss for The Handmaids Tale, Sandra Oh for Killing Eve, Julia Roberts for Homecoming and Keri Russell in The Americans.
The historical period comedy-drama The Favourite, co-produced by Irish company Element Pictures, has been nominated in the Best Motion Picture – Musical or Comedy category.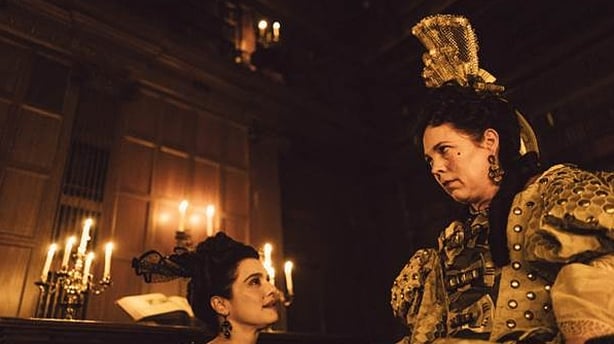 Also nominated in that category are Crazy Rich Asians, Mary Poppins Returns, Vice and Green Book. Olivia Colman, who stars in The Favourite, has been nominated for the best actress in a comedy or musical prize.
Colman will be up against Emily Blunt for Mary Poppins Returns, Charlize Theron for Tully, Constance Wu for Crazy Rich Asians and Elsie Fisher for Eighth Grade.
In total, The Favourite received five nominations: Best Motion Picture, Best Screenplay, Best Actress (Olivia Colman), Best Supporting Actress (Emma Stone and Rachel Weisz).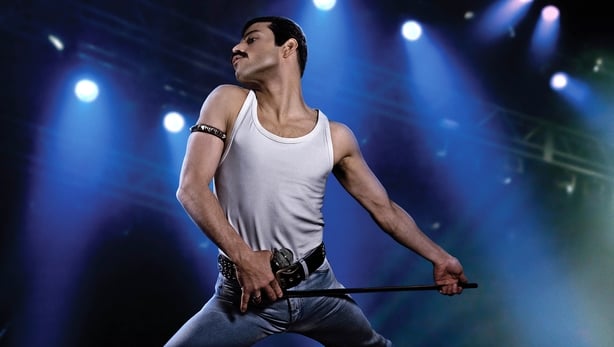 Elsewhere, Black Panther, BlacKkKlansman, Bohemian Rhapsody, If Beale Street Could Talk and A Star Is Born have all been nominated for the best drama motion picture award.
Bradley Cooper, Lucas Hedges, Willem Dafoe, Rami Malek and John David Washington will all be hoping to take home the best performance by an actor in a motion picture award, for which they are all nominated.
Rosamund Pike has been nominated in the leading actress in a drama category for playing Marie Colvin in A Private War.
She will compete with Glenn Close for The Wife, Lady Gaga for A Star Is Born, Nicole Kidman for Destroyer and Melissa McCarthy for Can You Ever Forgive Me?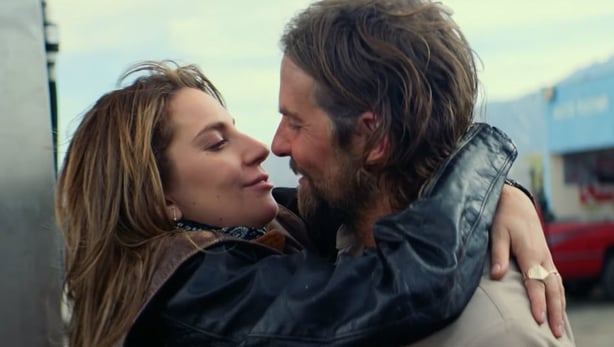 Lady Gaga has also been nominated for a Golden Globe for best original song for Shallow from A Star Is Born, which she co-wrote with Mark Ronson, Anthony Rossomando and Andrew Wyatt.
She will compete against Troye Sivan for Revelation from Boy Erased, Annie Lennox for Requiem For A Private War from A Private War, Girl In The Movies by Dolly Parton for Dumplin' and All The Stars by Kendrick Lamar from Black Panther.
The nominations for best director are Bradley Cooper for A Star Is Born, Alfonso Cuaron for Roma, Peter Farrelly for Green Book, Spike Lee for BlacKkKlansman and Adam McKay for Vice.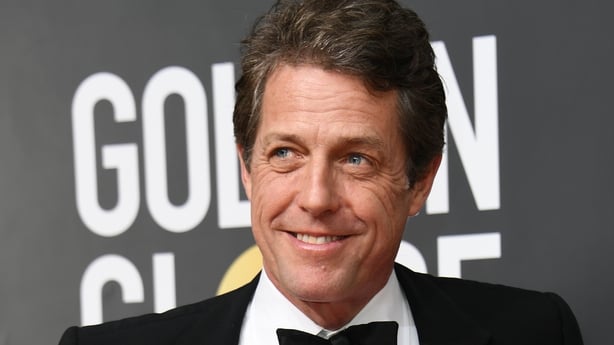 Benedict Cumberbatch and Hugh Grant will go head to head as both were nominated in the category of best performance by an actor in a limited series or motion picture made for television.
Cumberbatch was recognised for his leading part in Patrick Melrose while Grant got a nod for A Very English Scandal.
They are up against Darren Criss in American Crime Story: The Assassination Of Gianni Versace and Daniel Bruhl in The Alienest.
In the actress category for best performance in a limited series or motion picture made for television, Amy Adams will go up against Patricia Arquette, Connie Britton, Laura Dern and Regina King.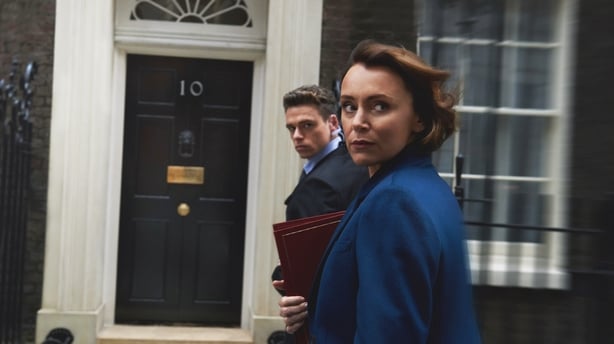 Kristen Bell is nominated for best performance by an actress in a TV series in the musical or comedy category, alongside Candice Bergen, Alison Brie, Rachel Brosnahan and Debra Messing.
The Americans, Bodyguard, Homecoming, Killing Eve and Pose have all been nominated in the best drama television series category.
The nominations, presented by Danai Gurira, Leslie Mann and Christian Slater were announced at a ceremony at the Beverly Hilton in Los Angeles on Thursday.
The 2019 Golden Globes, which will be hosted by Killing Eve star Sandra Oh and Brooklyn Nine-Nine comedian Andy Samberg, will take place in Los Angeles on January 6.
Sandra Bullock wants more complex mothers in movies
Sandra Bullock – who plays a reluctant mother in dystopian horror Bird Box – reckons unconventional female roles needed to become more common.
In the film, Bullock fights an unseen monster which has decimated the world's population. Whoever sees it is driven to kill themselves, and those that survive use blindfolds when they go outside.
Bird Box charts Malorie (Bullock) as she leads her two children down a treacherous river path blindfolded to a place she hopes will keep them safe.
The actress said the complexities of motherhood had not yet been properly examined by the film industry, and that she hoped the Susanne Bier-directed film could go some way to correcting this.
She told the Press Association: "Something that I knew, I didn't necessarily learn it, the way motherhood has been represented on film needed to not just change, it needed to expand because the complexities of being a mum, I don't think, have not been fully represented cinematically.
"And Malorie is someone who is not a natural parent, or at least you think so. This is not someone who has a natural inclination to be mum, not the desire, the drive, or the want.
"And you go, 'This is not a good representation of a mother'. But you go, 'Is it really not?' Because she fights. She is using everything she knows and understands to save these little creatures' lives. Her fear is driving her.
"I learned that we need to start showing women in a more complex fashion when it comes to motherhood, the same we need to show men in a more complex fashion when it comes to those who are incredibly maternal and who are very demonstrative and loving and hopeful with their kids.
"It's happening all over the world but we are just not seeing enough of it on film."
Bullock, who has two adopted children, added that she had struggled with the film's portrayal of motherhood, which had left her feeling "hopeless".
She added that playing an apparently uncaring mother had made her feel uncomfortable but it had been important to shatter the "fairytale" idea that all women are natural mothers.
The 54-year-old said: "What was odd was that it was more uncomfortable for me to play Malorie in her flashbacks, when she is pregnant, when she is sort of disconnected from the idea of being a mum. I felt hopeless. I felt weak in a way.
"We have got to stop thinking about this idea, which comes from a very fairytale makeup, of what a family looks like, what a partnership looks like, what a mother looks like, what a father looks like.
"That's what I loved so much about this [film]. It was just people being there for each other, loving each other at the worst of times. You know, where they came from, what they look like or what their past was had no bearing on their current situation."
Bird Box will become available on Netflix on December 21.