Dakota Johnson laughs off Chris Martin baby rumours
Dakota Johnson has laughed off reports she's pregnant with Chris Martin's baby and revealed "the only thing I'm pregnant with is a lot of really good ideas".
Pregnancy rumours swirled for the 29-year-old Fifty Shades actor when TMZ published photos and video from a party at the Coldplay frontman's house which showed pink and blue balloons floating in the sky above the home.
It was speculated that the actress and musician were throwing a "gender reveal party", however Johnson's spokesperson has said it was actually just a birthday party.
Speaking to Ellen, Johnson said the balloons were let loose by accident and insisted she isn't expecting a child.
''Well, the only thing I'm pregnant with is a lot of really good ideas, but not any babies," she laughed.
She added: ''It was my birthday and there were balloons that happened to be pink and blue, and so then I was pregnant?
''I didn't know that the balloons were going to be released, they were just in an arch. But I guess that accidentally happened, one of the ends got let go. But a lot of people congratulated me.''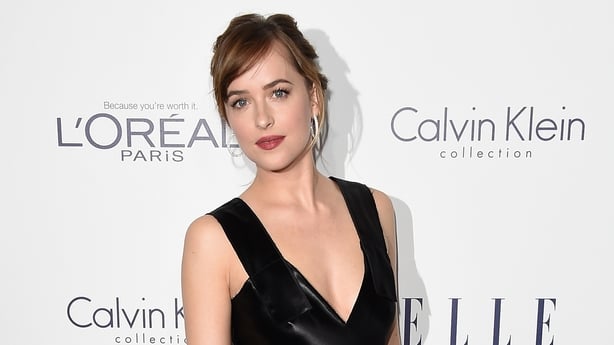 The Suspiria star and singer-songwriter first sparked dating rumours with Martin after being spotted on a date in October 2017.
In an new interview with Tatler magazine, Johnson refused to speak about her relationship, saying: "I'm not going to talk about it, but I am very happy,"
Martin was previously married to actress Gwyneth Paltrow for 10 years before "consciously uncoupling" in 2014. They share 14-year-old daughter Apple and 12-year-old son Moses.
Paltrow recently married writer and producer Brad Falchuk.
For more movie news and reviews, click here
Vince Vaughn pleads not guilty to drink driving charges
Vince Vaughn has pleaded not guilty to driving under the influence charges stemming from an arrest in June.
The 48-year-old True Detective star was arrested at a routine DUI checkpoint in Manhattan Beach, California, just after 1am on Sunday, June 10.
Vaughn is charged with three misdemeanors;one count each of driving under the influence of alcohol, driving with .08 percent blood alcohol content or higher and refusing to comply with a peace officer or to submit to an inspection.
Authorities say Vaughn repeatedly refused to get out of his car when officers asked him at the checkpoint. The movie and television star was held on $5,000 bail and later released.
The Los Angeles County District Attorney's office released a statement on September 7 confirming charges brought against the actor.
According to E! News, Vaughn's attorney Blair Berk entered the plea of not guilty to all counts as the actor was a no-show at Torrance Courthouse on Friday.
Judge Nicole Bershon asked Berk whether they had already received Vaughn's blood test results. Berk replied no, and she said she is anticipating it will take some time to get the discovery.
"But I think we are on track," Berk said.
If convicted of all of the charges, The Wedding Crashers actor could face up to a year in county jail, prosecutors said.
Vaughn was ordered to return to court on December 14 for a pretrial conference.