Dakota Johnson laughs off Chris Martin baby rumours
Dakota Johnson has laughed off reports she's pregnant with Chris Martin's baby and revealed "the only thing I'm pregnant with is a lot of really good ideas".
Pregnancy rumours swirled for the 29-year-old Fifty Shades actor when TMZ published photos and video from a party at the Coldplay frontman's house which showed pink and blue balloons floating in the sky above the home.
It was speculated that the actress and musician were throwing a "gender reveal party", however Johnson's spokesperson has said it was actually just a birthday party.
Speaking to Ellen, Johnson said the balloons were let loose by accident and insisted she isn't expecting a child.
''Well, the only thing I'm pregnant with is a lot of really good ideas, but not any babies," she laughed.
She added: ''It was my birthday and there were balloons that happened to be pink and blue, and so then I was pregnant?
''I didn't know that the balloons were going to be released, they were just in an arch. But I guess that accidentally happened, one of the ends got let go. But a lot of people congratulated me.''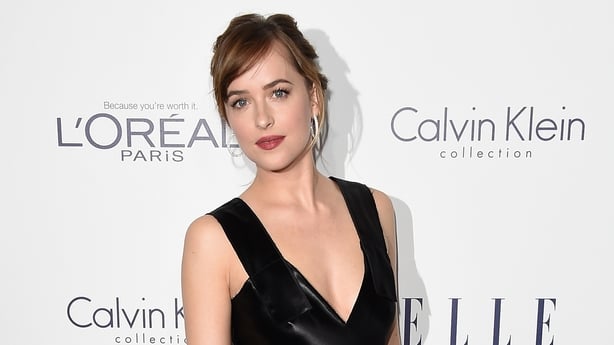 The Suspiria star and singer-songwriter first sparked dating rumours with Martin after being spotted on a date in October 2017.
In an new interview with Tatler magazine, Johnson refused to speak about her relationship, saying: "I'm not going to talk about it, but I am very happy,"
Martin was previously married to actress Gwyneth Paltrow for 10 years before "consciously uncoupling" in 2014. They share 14-year-old daughter Apple and 12-year-old son Moses.
Paltrow recently married writer and producer Brad Falchuk.
For more movie news and reviews, click here
EastEnders set revamp goes £27 million over budget
The BBC's project to rebuild the set of EastEnders will now cost £27 million more than originally planned.
The original budget for the refurbishment of the soap's set was fixed at £59.7 million in 2015, but the revised budget is now £86.7 million.
The completion date has been pushed back two-and-a-half years, from October 2020 to May 2023.
A report from the UK's National Audit Office (NAO) said a lack of expertise, over-optimism regarding costs and delays in construction led to the 45% budget increase for the project.
The BBC said the project was "large" and "complex" and added that there had been "challenges on the way".
The project – which is called E20 – will see the original 1984 set of the soap in Hertfordshire being rebuilt and expanded.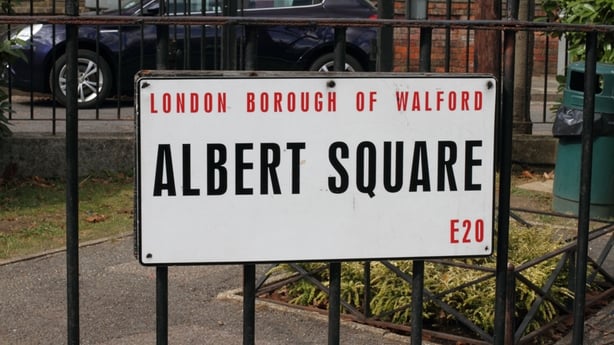 The set was only supposed to be used for two years but has lasted for 34. This has led to problems with health and safety, continual investments in refurbishments and the inability to shoot in high-definition due to the decaying set.
"The show remains one of the BBC's flagship programmes and yet is filming from a set that is no longer fit for purpose," the BBC said in a statement.
"The new set will be suitable for HD filming for the first time and extend Walford to better reflect modern East End London.
"It's a large, complex project which has already delivered many other vital improvements at BBC Elstree Centre but like any building work of this scale there have been challenges on the way, including construction market issues beyond our control and from working on a brownfield site.
"As the NAO recognises we've already made improvements and are keeping the project under close scrutiny."
The new EastEnders set will include a "Front Lot" replicating Albert Square and the traditional set, and a "Back Lot", which will include new Walford outdoor locations and will be made to look more like the streets of 21st-century London.
The NAO concluded in its report: "The BBC will not be able to deliver value for money on the E20 programme in the way that it envisaged in 2015.
"Disappointingly, some of the reasons for this were built into E20 at the outset and could have been addressed earlier."
EastEnders airs on RTÉ One and BBC One on Mondays, Tuesdays, Thursdays and Fridays.
Click here for more on the soaps.
Catch up on EastEnders on the RTÉ Player.