Director says Vaughan-Lawlor was perfect to play Lane
Thaddeus O'Sullivan, the director of the new documentary-drama Citizen Lane, said that Tom Vaughan-Lawlor was the "number one choice" to play the famed Irish art dealer and philanthropist Hugh Lane, who he describes as "a contrasting, conflicting figure, who could be quite divisive".
The film is an innovative mix of documentary and drama, with contemporary contributions from experts such as historian Professor Roy Roster and art historian Morna O'Neill intercut with period drama scenes, written by Mark O'Halloran, that bring Hugh Lane's story richly to life.
As well as Love/Hate star Vaughan-Lawlor, the cast features an array of top Irish acting talent such as Michael Gambon, Derbhle Crotty, Bosco Hogan, Lesley Conroy and Barry McGovern.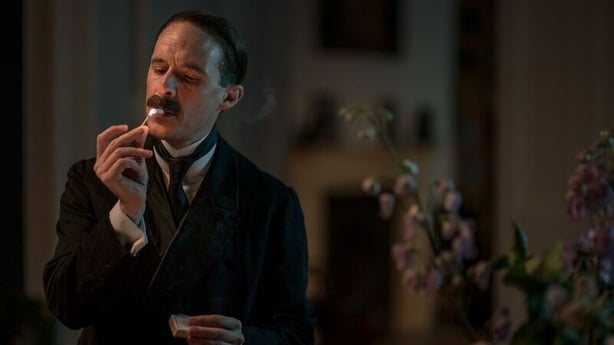 Speaking to RTÉ Entertainment, director Thaddeus O'Sullivan (December Bride, Stella Days, Into The Storm) said that Dublin actor Vaughan-Lawlor was "absolutely" the perfect man to play Hugh Lane, an often contradictory and frustrating character.
"Tom was very interested to play something that was very different than before", O'Sullivan said. "He took to it easily, he really found the character interesting – his passion, his passion for communicating through art was almost a replacement for his inability to communicate well with people. I think Tom was fascinated by that."
He added of Hugh Lane's often exasperating personality traits: "Some people found him a pain in the arse because he was determined that you should appreciate what he appreciates, I think you get that in the documentary.
"That's why Tom was so interested in him because he's just a great character for an actor to work with."
The director explained that the 41-year-old actor invested a lot of time researching Lane before they began shooting. "We had so little money and so little time, I'd just come off another project, Tom was doing this thing in America The Avengers, and when he came on the set he'd done a huge amount of homework.
"I didn't really have to do much, just give him the context and wind him up and he was away."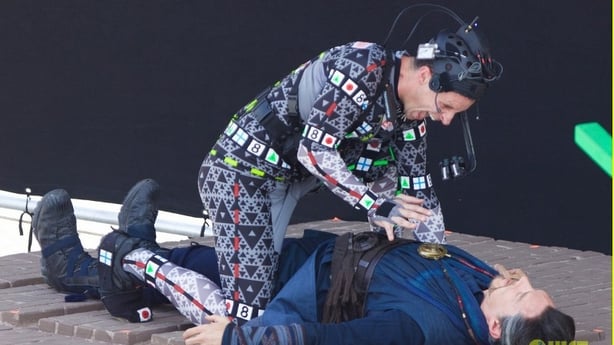 O'Sullivan commended Vaughan-Lawlor's scene with acclaimed star of the stage and screen Bosco Hogan, who plays Lane's father in the film.
The director said that Lane had a "not very pleasant upbringing" which comes across in the scene. "You can feel the history of the childhood, you can feel the history behind the lines. It's a lovely scene, we shot that so fast, the actors just came on and did it. That's the value of a script that works, that feels rooted", O'Sullivan said.
And what does the filmmaker hope viewers will take home from Citizen Lane?
"I just really had some fun with it and give a sense of what this contrary character was like and admire him for his great passion. I hope audiences will be intrigued by him. I wanted them to be a little annoyed or at least know that people were annoyed by him as well as be intrigued by him and really appreciate his passion and what that did for art in Ireland."
Citzen Lane opens in cinemas in Ireland on Friday, May 18.
New Order singer: 'Kids abandoned over mental health'
By Lucy Cotter, arts and entertainment correspondent
New Order's Bernard Sumner believes the "underfunding" of mental health services for young people is "disgusting" and a ticking time bomb for this country.
As the band showcases a new Sky Arts documentary about their work, called Decades, the musician said nearly four decades on from the suicide of Joy Division singer Ian Curtis that mental health provisions for young people haven't moved on.
"I'm not just talking about epilepsy but mental health issues for young people especially school kids it's criminally underfunded," he told Sky News.
"When the coalition government, after the banking crisis in 2008, formed they underfunded the NHS and they completely underfunded help for young people with mental issues."
Sumner continued: "And it's still the same way and it's young kids at school that really, really need help and they've just been abandoned.
"And that's going to create a time bomb for this government and this country – attention needs to be brought to it. It's disgusting."
Sumner, who was an original band member of Joy Division, said Curtis would have struggled with the pressures that bands now face.
He said: "It's obviously incredibly sad what happened and we wish Ian could have been around to enjoy all of this. But to be honest, I don't think his health was intact enough for him to be able to stand the rigours of touring, because it can be pretty punishing.
"It can be pretty tough, pretty exhausting and I don't think Ian's health was in a fit state to do any of that so there would have been some kind of implosion that happened."
Drummer Stephen Morris believes there has been a shift in attitudes and Ian Curtis was affected by the stigmas surrounding mental illness in the 1970s.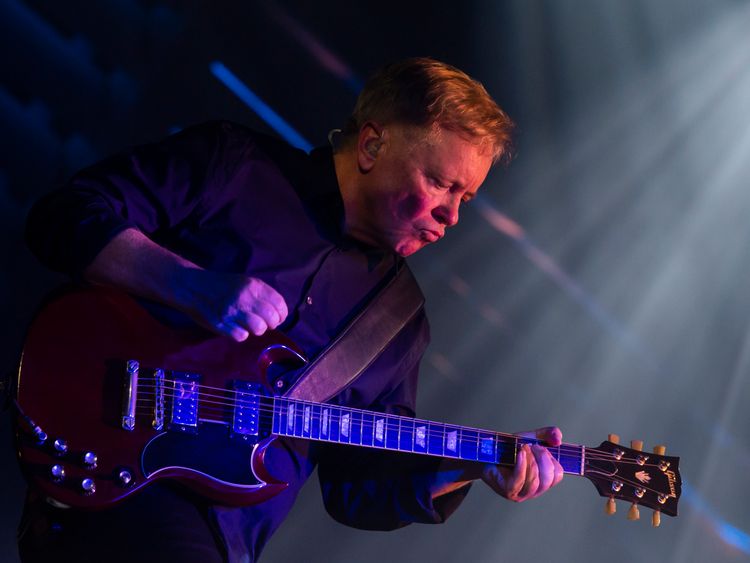 He said: "Ian had epilepsy and it's an illness people have got much better at understanding nowadays and it's great that people are aware of all kinds of mental illness from getting really depressed to schizophrenia.
"It's much better understood than it was in the 70s. And I think that kind of attitude affected Ian a little bit because he had it and he knew that that was an attitude that existed at the time and thank god we've moved on a bit."
Decades airs on Sky Arts this week and follows New Order as they rehearse and stage a number of concerts as part of one of their most acclaimed collaborations with the artist Liam Gillick and a synth orchestra.
It was an idea which started out at the Manchester International Festival and the film gives a rare insight into the band and their creative processes.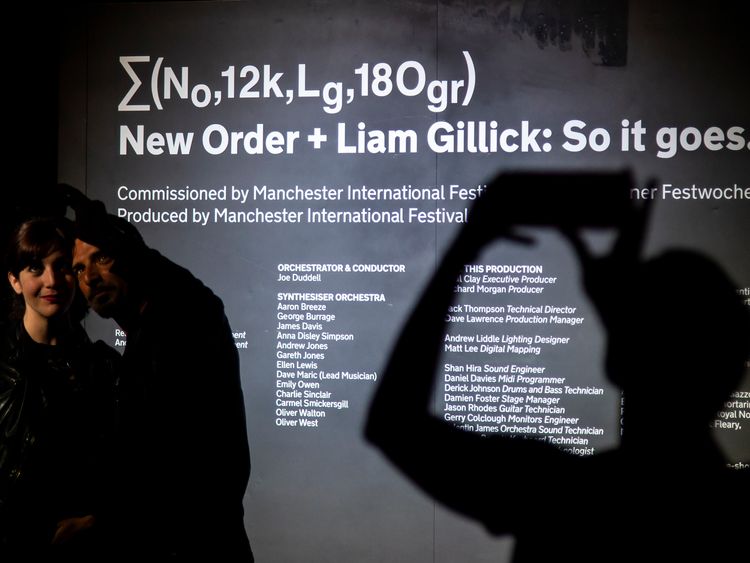 Morris admits it was technically difficult to pull off but very satisfying. It also forced them to sit down and listen to all their old material and to reflect on the past.
They also talk about the importance of Manchester. They're are all originally from the city, and Joy Division did their first TV appearance nearly 40 years ago to this day at Granada Studios thanks to Tony Wilson.
Sumner continued: "The boss of our record label, Tony Wilson, who's sadly passed away – when he was alive was also a TV presenter and somehow we wangled to get on his TV show and he was so impressed he bought the band and put us on his label.
"And here we are we've come full circle, we're here at [arts centre] Home on Tony Wilson Way and it's strange how things turned out.
More from Ents & Arts
Sky and Netflix announce plans to create 'ultimate' TV package

TV host and comedy writer Denis Norden dies aged 96

10 of Denis Norden's best lines on everyday life

Gerard Depardieu 'reveals wish for Turkish citizenship' during North Korea trip

Bert and Ernie are not gay, says Sesame Street organisation as writer's claim denied

Justin Bieber and Hailey Baldwin married, says uncle Alec despite model's denial
"You would never have thought all this would have happened. Although Tony would have done – he would have had that vision".
Decades airs on Sky Arts on 22 September at 9pm.