Director says Vaughan-Lawlor was perfect to play Lane
Thaddeus O'Sullivan, the director of the new documentary-drama Citizen Lane, said that Tom Vaughan-Lawlor was the "number one choice" to play the famed Irish art dealer and philanthropist Hugh Lane, who he describes as "a contrasting, conflicting figure, who could be quite divisive".
The film is an innovative mix of documentary and drama, with contemporary contributions from experts such as historian Professor Roy Roster and art historian Morna O'Neill intercut with period drama scenes, written by Mark O'Halloran, that bring Hugh Lane's story richly to life.
As well as Love/Hate star Vaughan-Lawlor, the cast features an array of top Irish acting talent such as Michael Gambon, Derbhle Crotty, Bosco Hogan, Lesley Conroy and Barry McGovern.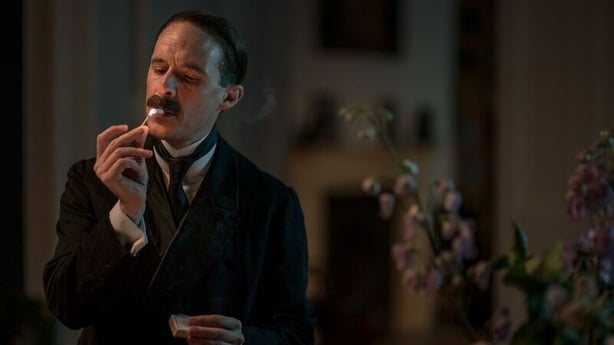 Speaking to RTÉ Entertainment, director Thaddeus O'Sullivan (December Bride, Stella Days, Into The Storm) said that Dublin actor Vaughan-Lawlor was "absolutely" the perfect man to play Hugh Lane, an often contradictory and frustrating character.
"Tom was very interested to play something that was very different than before", O'Sullivan said. "He took to it easily, he really found the character interesting – his passion, his passion for communicating through art was almost a replacement for his inability to communicate well with people. I think Tom was fascinated by that."
He added of Hugh Lane's often exasperating personality traits: "Some people found him a pain in the arse because he was determined that you should appreciate what he appreciates, I think you get that in the documentary.
"That's why Tom was so interested in him because he's just a great character for an actor to work with."
The director explained that the 41-year-old actor invested a lot of time researching Lane before they began shooting. "We had so little money and so little time, I'd just come off another project, Tom was doing this thing in America The Avengers, and when he came on the set he'd done a huge amount of homework.
"I didn't really have to do much, just give him the context and wind him up and he was away."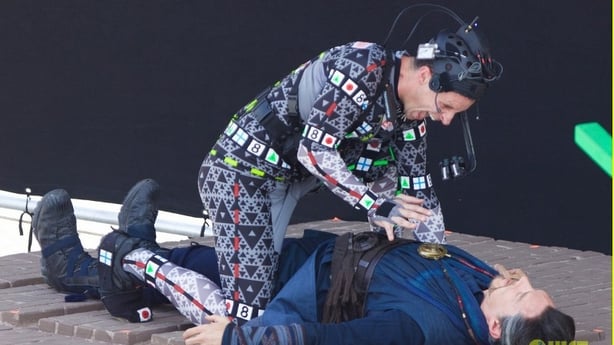 O'Sullivan commended Vaughan-Lawlor's scene with acclaimed star of the stage and screen Bosco Hogan, who plays Lane's father in the film.
The director said that Lane had a "not very pleasant upbringing" which comes across in the scene. "You can feel the history of the childhood, you can feel the history behind the lines. It's a lovely scene, we shot that so fast, the actors just came on and did it. That's the value of a script that works, that feels rooted", O'Sullivan said.
And what does the filmmaker hope viewers will take home from Citizen Lane?
"I just really had some fun with it and give a sense of what this contrary character was like and admire him for his great passion. I hope audiences will be intrigued by him. I wanted them to be a little annoyed or at least know that people were annoyed by him as well as be intrigued by him and really appreciate his passion and what that did for art in Ireland."
Citzen Lane opens in cinemas in Ireland on Friday, May 18.
EastEnders set revamp goes £27 million over budget
The BBC's project to rebuild the set of EastEnders will now cost £27 million more than originally planned.
The original budget for the refurbishment of the soap's set was fixed at £59.7 million in 2015, but the revised budget is now £86.7 million.
The completion date has been pushed back two-and-a-half years, from October 2020 to May 2023.
A report from the UK's National Audit Office (NAO) said a lack of expertise, over-optimism regarding costs and delays in construction led to the 45% budget increase for the project.
The BBC said the project was "large" and "complex" and added that there had been "challenges on the way".
The project – which is called E20 – will see the original 1984 set of the soap in Hertfordshire being rebuilt and expanded.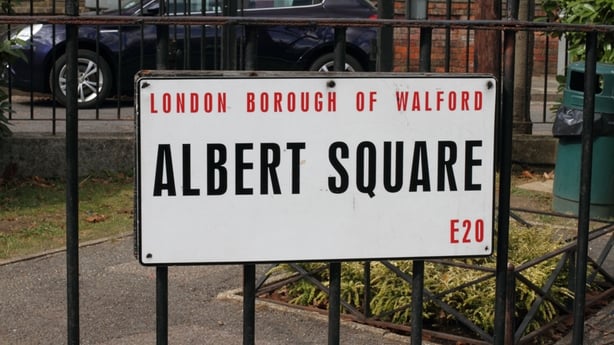 The set was only supposed to be used for two years but has lasted for 34. This has led to problems with health and safety, continual investments in refurbishments and the inability to shoot in high-definition due to the decaying set.
"The show remains one of the BBC's flagship programmes and yet is filming from a set that is no longer fit for purpose," the BBC said in a statement.
"The new set will be suitable for HD filming for the first time and extend Walford to better reflect modern East End London.
"It's a large, complex project which has already delivered many other vital improvements at BBC Elstree Centre but like any building work of this scale there have been challenges on the way, including construction market issues beyond our control and from working on a brownfield site.
"As the NAO recognises we've already made improvements and are keeping the project under close scrutiny."
The new EastEnders set will include a "Front Lot" replicating Albert Square and the traditional set, and a "Back Lot", which will include new Walford outdoor locations and will be made to look more like the streets of 21st-century London.
The NAO concluded in its report: "The BBC will not be able to deliver value for money on the E20 programme in the way that it envisaged in 2015.
"Disappointingly, some of the reasons for this were built into E20 at the outset and could have been addressed earlier."
EastEnders airs on RTÉ One and BBC One on Mondays, Tuesdays, Thursdays and Fridays.
Click here for more on the soaps.
Catch up on EastEnders on the RTÉ Player.