Disney plans new Star Wars prequel series
Walt Disney has announced that a new Star Wars prequel series is on its way.
Disney Chief Executive Bob Iger said that the live action series will be a prequel to the 2016 movie Rogue One: A Star Wars and will star Diego Luna, reprising his Rogue One character Cassian Andor. The series will start production in 2019.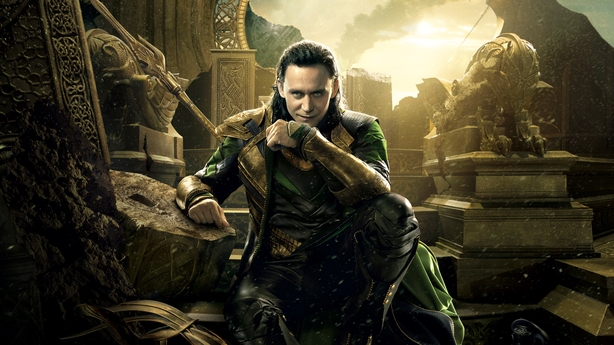 Iger also said Disney is developing a new series based around Marvel comic book villain Loki, starring British actor Tom Hiddleston.
Disney said last year that it plans to launch its own streaming service in 2019 and would pull its first-run movies from Netflix to put them on a Disney-branded service.
The new Star Wars series will follow the rebel spy during the early days of the rebellion ahead of the events in Rogue One.
Diego Luna said: "Going back to the Star Wars universe is very special for me. I have so many memories of the great work we did together and the relationships I made throughout the journey.
"We have a fantastic adventure ahead of us and this new, exciting format will give us the chance to explore this character more deeply."
This is the first time Disney has confirmed the name of its streaming service, which will be designed as a rival to Netflix.
Lucasfilm has described the series as a "rousing spy thriller", which "will explore tales filled with espionage and daring missions to restore hope to a galaxy in the grip of a ruthless Empire".
A release date for the series has not yet been announced.
More television news here.
What's on? TV highlights for Tuesday November 13
Ben Chaplin stars in a drama about rival newspapers, Angela Scanlon presents Growing Up Live, while there's a special charity show featuring the likes of Kylie and Bill Bailey . . .
Pick of the day
Press, 10.40pm, RTÉ One
Saw this when it was on the BBC a while ago and it's a good yarn, well worth the effort, with a great turn by Ben Chaplin as Duncan Allen, a tabloid editor who'd gladly flog his mother for a story.
At the Herald, a left-leaning broadsheet struggling to adapt to the age of digital news, deputy news editor Holly Evans (Charlotte Riley) pursues a lead over the death of a young woman following a hit-and-run by a police car.
When she learns that a nearby shop has already given its CCTV footage of the accident to the Post, a tabloid sharing a building in the same square as the Herald, Holly approaches editor Duncan Allen and asks for the tapes.
New or Returning Shows
Growing Up Live, 7.00pm, RTÉ One
Presented live by Angela Scanlon from an amazing Anatomy Museum in Dublin, Growing up Live will look at the extraordinary development of humans from birth to death, from infancy to old age.
As part of Science Week 2018 will unlock our understanding of a human lifetime in front of a live studio audience over the course of three consecutive nights.
Over three consecutive nights it explores topics such as language acquisition, brain development and DNA replication all through the prism of a family entertainment show and mixed with famous Irish personalities, relatable ordinary and extraordinary punters and fun live experiments.
Episode one begins with the newborn baby and will chart its growth and development from birth to adolescence.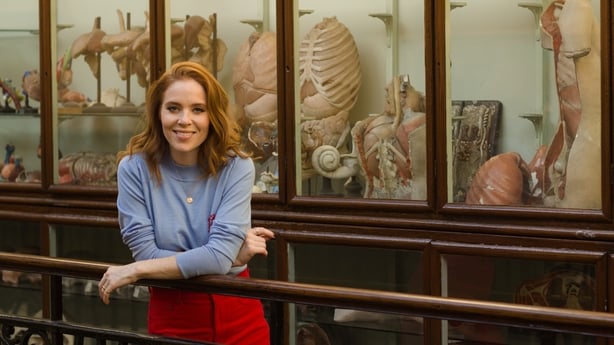 Stacey Dooley: the Young and Homeless, 11.40pm, BBC One
In this film for BBC Children in Need, broadcaster Stacey Dooley uncovers stories from the UK's homeless teenagers. The film sensitively shares the thoughts and concerns of some of society's most vulnerable young people.
Viewers will see Stacey give a voice to young teens experiencing homelessness, shining a light on their struggle to find a safe place to sleep and their journey in securing a stable and permanent home.
We Are Most Amused and Amazed, 9.00pm, Virgin Media One
An ITV-produced spectacular night of comedy and magic from The London Palladium to celebrate the 70th birthday of Charles Windsor AKA The Prince of Wales and to raise funds for youth charity, The Prince's Trust.
Reuniting comedians Armstrong & Miller as hosts, the show also features Bill Bailey, Rowan Atkinson, Sandi Toksvig, Omid Djalili, Mischief Theatre and Alistair McGowan and, from the world of magic, Penn & Teller, Dynamo and The Ehrlich Brothers.
There are also some special appearances from Kylie Minogue, Cheryl, Jim Carter and Wallace & Gromit.
Ending Tonight
Whistleblower: the Maurice McCabe Story, 9.35pm, RTÉ One
Maurice and Lorraine McCabe continue to tell their personal story in the final episode of this two-part documentary.
The story of Maurice McCabe has rarely been out of the headlines. It has shaken the establishment and rippled through the highest echelons of Irish society from An Garda Siochana through the media and government.
Celebrity Hunted, 9.00pm, Channel 4
In the final race to the finish line, can any of the remaining celebrity fugitives evade capture and make it to the extraction point?
Tory MP Johnny Mercer, for example, has slipped the net one time too many and the hunters are determined to track him down. Back on his home turf, and knowing the hunters are closing in, he comes up with plan to slow them down.
Don't Miss
Informer, 9.00pm, BBC One
This drama has rattled along nicely, while keeping a tight lid on how patrons of a coffee shop in London were subjected to a deadly gun attack.
This week, would-be informer Raza (Nabhaan Rizwan) and Gabe's (Paddy Considine) relationship is severely tested as the case takes a fatal turn, Holly's (Bel Powley) curiosity reveals the uncomfortable truth about Gabe's undercover past and a new lead opens CTSU up to a line of investigation that puts Raza directly in the line of fire.
Click here for full TV listings