Dubai police training on flying motorbikes
Police in Dubai have begun training on hoverbikes in the hope that they can help first responder units reach areas that would otherwise be difficult to reach.
The futuristic vehicles are intended to be in action by 2020 and are the latest extravagant expense by a force which already boasts a Ferrari and a Lamborghini among its patrol car fleet.
The "electric vertical take-off and landing (EVTOL) bikes" were delivered by a Russian-owned California-based company called Hoversurf, which signed a deal with the force in 2017.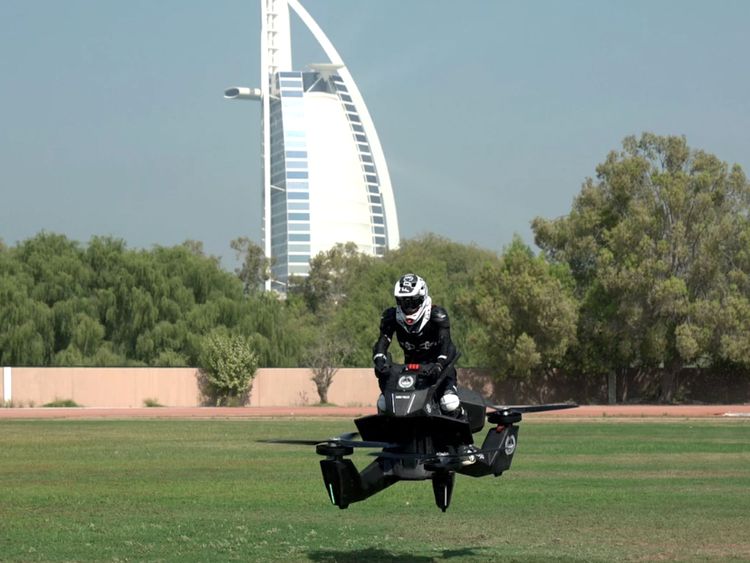 CNN reports that Brigadier Khalid Nasser Alrazooqi, who heads the Dubai police artificial intelligence department, described the EVTOL vehicle as a first responder unit used to access hard to reach areas.
The hoverbike has been designed to meet Federal Aviation Administration guidelines in the US, meaning it does not require a pilot's license to fly, but the $150,000 (£114,000) cost per vehicle is likely to stifle widespread adoption.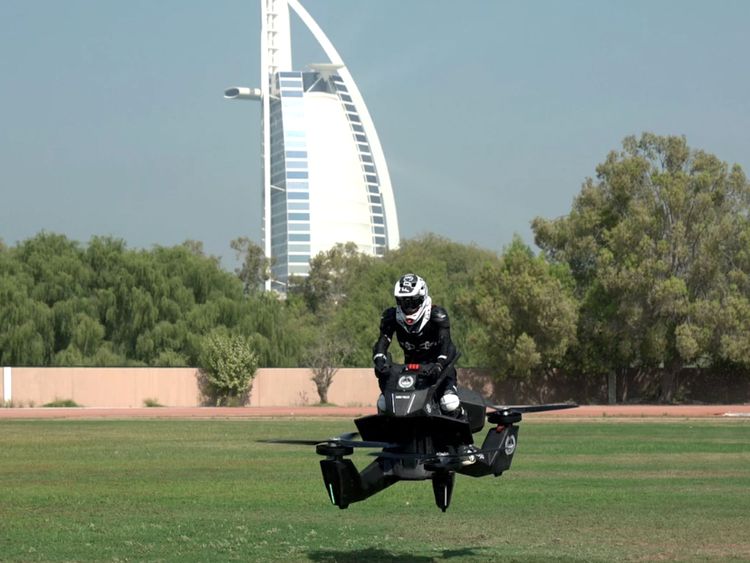 In addition to meeting the cost, the company has said it will require purchasers to show that they are capable of driving the bikes.
Hoversurf is also developing a number of other EVTOL vehicles, including a "drone taxi", which it claims can fly a maximum distance of 300km (186 miles) at 250kmph (155mph) for just over an hour.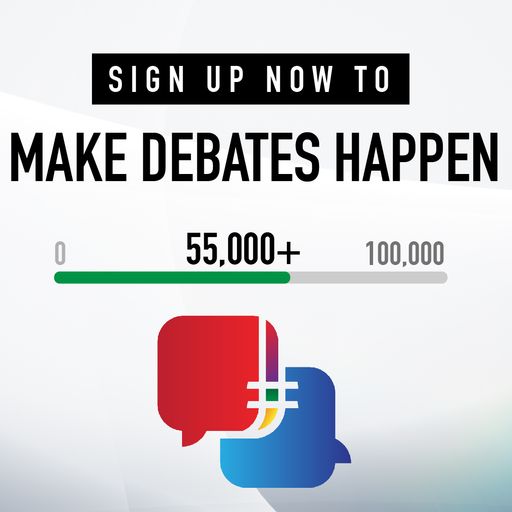 #MakeDebatesHappen
More than 50,000 people have signed our petition calling for televised leaders' debates before elections – have you?
Earlier this year, Rolls Royce presented its own EVTOL system at the Farnborough International Airshow and said it was searching for partners who could help make the idea a reality.
The British car firm uses gas turbine technology to propel the vehicle with minimal noise and without the need for recharging – a crucially limiting feature for most electric vehicles.
Speaking to CNN, the editor-in-chief of Aerospace magazine, Tim Robinson, described the hoverbike as "pretty limited" in terms of what it could offer police work, but added it "looks bags of fun".
More from United Arab Emirates
Rio Ferdinand and Kate Wright engaged after Abu Dhabi rooftop proposal

Matthew Hedges: 'Innocent' UK student accused of spying in UAE being 'unjustly held', wife says

Matthew Hedges: PhD student held in Dubai on spying charge 'suffering significant health issues'

British student Matthew Hedges charged with spying in United Arab Emirates

UAE has 'embarrassing revelations' on detained Brit, minister claims

Wife of detained Briton Matthew Hedges: 'He'd be a terrible spy'
Away from its lavish procurement processes, police in Dubai have previously sparked outrage with several controversial arrests – including of an alleged rape victim for having extramarital sex after she reported the crime.
The woman was released after her family launched an online appeal.
Scientists redefine kilogram as original measure loses mass
By Thomas Moore, science and medical correspondent
A quiet revolution could this week change the standard for weighing everything from drug doses to jumbo jet fuel.
Scientists from more than 60 countries will vote on Friday on whether a lump of metal held in a Parisian vault should continue to be the definition of a kilogram.
Le Grand K, a small cylinder of titanium alloy, has set the standard since 1889. All the scales in the world are ultimately calibrated against it, even those weighing in pounds and ounces.
It's so important to the global economy that three key-holders are needed to unlock the vault. When the Nazis occupied Paris they left untouched the building that houses "Le Grand K".
The problem, though, is that while the mother of all kilograms has only been taken out of its protective case four times in the last century, it has lost atoms and therefore mass.
It amounts to just 20 billionths of a gram, about the weight of an eyelash, but in a world that needs to weigh objects with ever greater accuracy, that's a big deal.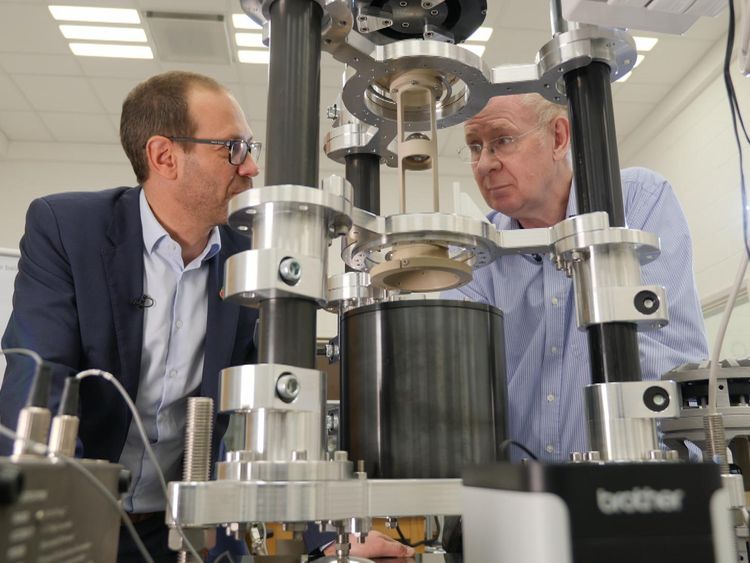 Britain has a copy of Le Grand K called Kilo 18, which it won in a lottery in 1889, and is stored at the National Physical Laboratory (NPL) in West London.
Stuart Davidson, a metrologist or weight scientist at NPL, is one of the trusted guardians.
"Once you get up to a few tens of tonnes – things like filling an aircraft with fuel – everything needs to be traceable back to a standard," he told Sky News.
"The same is true when you get down to very small masses like a milligram – for example the active ingredients of pharmaceuticals.
"You like to know you are getting the right dose of drugs when you are given a prescription."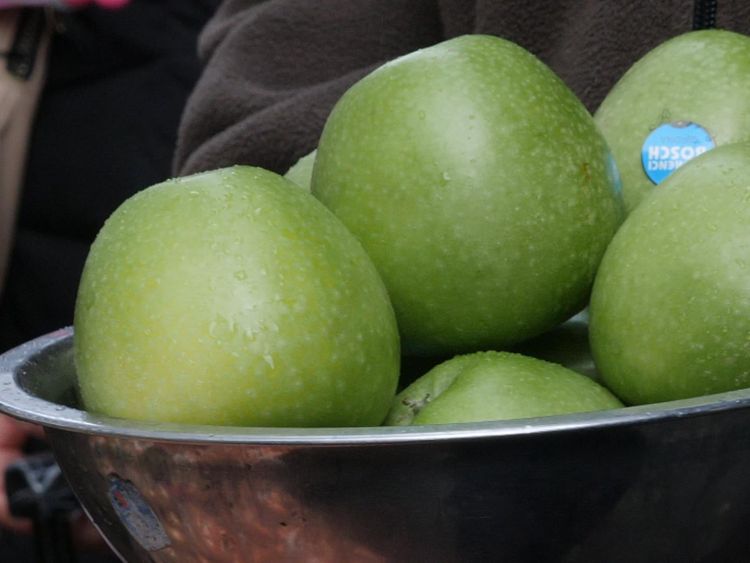 Scientists at the lab are now part of the global effort to devise a more accurate, immutable definition of a kilogram that is no longer dependent on a physical object.
They are using what is known as a Kibble Balance, named after the British physicist who first conceptualised, to express the mass of a kilogram in terms of the amount of upward electromagnetic force is needed to balance the downward drag of gravity.
Then with some heavy-duty maths, they relate that to a fundamental physical law of nature.
By taking the answer – a number called Planck's Constant – they can reverse the process and calibrate scales with unprecedented accuracy.
Ian Robinson, a fellow at NPL, has been leading the work.
He says labs around the world will be able to have a kibble balance, liberating the definition of a kilogram from its physical and geographical ties.
"You are not reliant on any one object anymore," he said.
"Effectively our mass scale is spread out and everyone can contribute. I see it as egalitarian – a form of democracy for mass."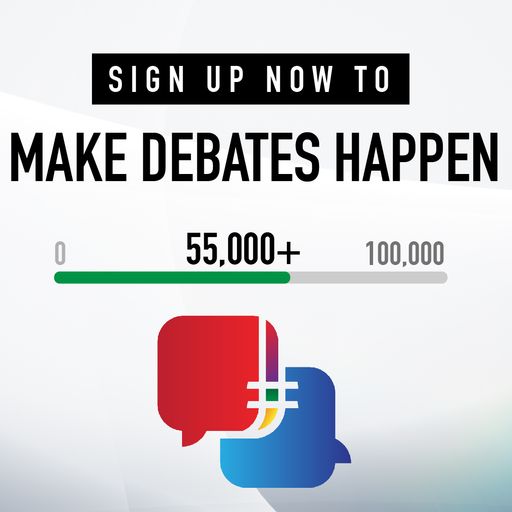 Force leaders to debate on TV
More than 50,000 people have signed the petition – have you?
Other important standard units have already been updated.
The metre is no longer defined by a rod of metal, but by the distance light travels in a set, and very small, fraction of a second.
And a second is no longer defined by a fraction of the time it takes for the Earth to complete one rotation, which scientists now know varies, but by vibrations in a caesium atom.
Michael de Podesta, a principle research scientist at NPL, said the public will not notice any difference when grocery shopping.
"But it means people like me won't worry about the kilogram losing weight," he said.
"It will make it future-proof.
More from Science & Tech
Russia denies claim it meddled with Finnish GPS during NATO war games

Five-minute neck scan could indicate dementia risk

Apple share plunge knocks wider tech stocks in New York

Large shark nursery found near coral reef off Irish coast

Google retreats on controversial 'fake' price comparison site scheme

Giant solar flare detonated mines during Vietnam War
"Scientists will be able to measure things in ever more detail and engineers fabricate things with ever more precision.
"Improvements in measurement will lead to advances in science."