DWTS' Carter and McGregor for Olympia panto
Dancing with the Stars contestants Jake Carter and Erin McGregor are among the cast announced for the Olympia Theatre pantomime, Polly and the Magic Lamp.
Mrs Brown's Boys star Rory Cowan is back as the outrageous Dame Polly, while DWTS winner Jake Carter will take the role of Aladdin.
McGregor will play the feisty Ann-Wha alongside social media star James Patrice's Genie.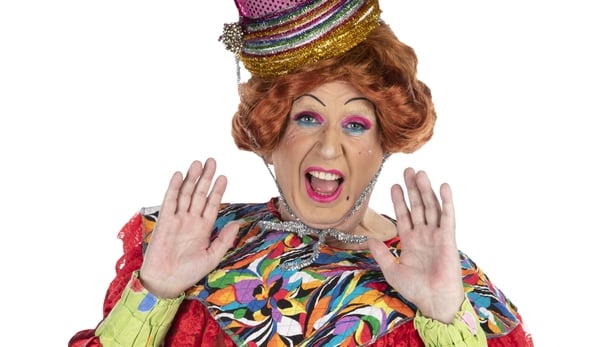 Fair City actor Ryan Andrews will also star in the panto as the hilarious Olly and the panto villain will be played by Rob Vickers.
Festivities will be directed by actor and presenter Simon Delaney, who is fresh from a sell-out run in The Snapper at the Gate Theatre.
Over 100 children will also star in the panto, which runs in the Olympia Theatre, Dublin from December 21 to January 6 with matinee and evening shows on the schedule.
Tickets are available on Ticketmaster and through the Olympia box office.
What's on? TV highlights for Tuesday November 13
Ben Chaplin stars in a drama about rival newspapers, Angela Scanlon presents Growing Up Live, while there's a special charity show featuring the likes of Kylie and Bill Bailey . . .
Pick of the day
Press, 10.40pm, RTÉ One
Saw this when it was on the BBC a while ago and it's a good yarn, well worth the effort, with a great turn by Ben Chaplin as Duncan Allen, a tabloid editor who'd gladly flog his mother for a story.
At the Herald, a left-leaning broadsheet struggling to adapt to the age of digital news, deputy news editor Holly Evans (Charlotte Riley) pursues a lead over the death of a young woman following a hit-and-run by a police car.
When she learns that a nearby shop has already given its CCTV footage of the accident to the Post, a tabloid sharing a building in the same square as the Herald, Holly approaches editor Duncan Allen and asks for the tapes.
New or Returning Shows
Growing Up Live, 7.00pm, RTÉ One
Presented live by Angela Scanlon from an amazing Anatomy Museum in Dublin, Growing up Live will look at the extraordinary development of humans from birth to death, from infancy to old age.
As part of Science Week 2018 will unlock our understanding of a human lifetime in front of a live studio audience over the course of three consecutive nights.
Over three consecutive nights it explores topics such as language acquisition, brain development and DNA replication all through the prism of a family entertainment show and mixed with famous Irish personalities, relatable ordinary and extraordinary punters and fun live experiments.
Episode one begins with the newborn baby and will chart its growth and development from birth to adolescence.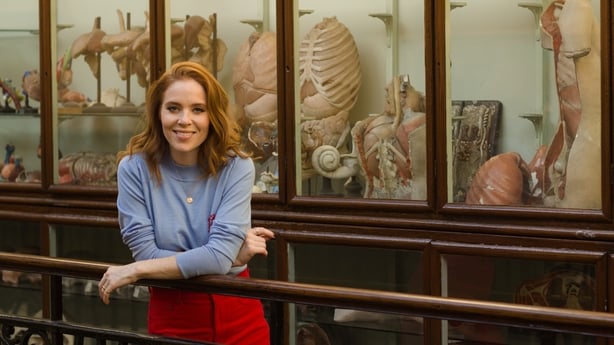 Stacey Dooley: the Young and Homeless, 11.40pm, BBC One
In this film for BBC Children in Need, broadcaster Stacey Dooley uncovers stories from the UK's homeless teenagers. The film sensitively shares the thoughts and concerns of some of society's most vulnerable young people.
Viewers will see Stacey give a voice to young teens experiencing homelessness, shining a light on their struggle to find a safe place to sleep and their journey in securing a stable and permanent home.
We Are Most Amused and Amazed, 9.00pm, Virgin Media One
An ITV-produced spectacular night of comedy and magic from The London Palladium to celebrate the 70th birthday of Charles Windsor AKA The Prince of Wales and to raise funds for youth charity, The Prince's Trust.
Reuniting comedians Armstrong & Miller as hosts, the show also features Bill Bailey, Rowan Atkinson, Sandi Toksvig, Omid Djalili, Mischief Theatre and Alistair McGowan and, from the world of magic, Penn & Teller, Dynamo and The Ehrlich Brothers.
There are also some special appearances from Kylie Minogue, Cheryl, Jim Carter and Wallace & Gromit.
Ending Tonight
Whistleblower: the Maurice McCabe Story, 9.35pm, RTÉ One
Maurice and Lorraine McCabe continue to tell their personal story in the final episode of this two-part documentary.
The story of Maurice McCabe has rarely been out of the headlines. It has shaken the establishment and rippled through the highest echelons of Irish society from An Garda Siochana through the media and government.
Celebrity Hunted, 9.00pm, Channel 4
In the final race to the finish line, can any of the remaining celebrity fugitives evade capture and make it to the extraction point?
Tory MP Johnny Mercer, for example, has slipped the net one time too many and the hunters are determined to track him down. Back on his home turf, and knowing the hunters are closing in, he comes up with plan to slow them down.
Don't Miss
Informer, 9.00pm, BBC One
This drama has rattled along nicely, while keeping a tight lid on how patrons of a coffee shop in London were subjected to a deadly gun attack.
This week, would-be informer Raza (Nabhaan Rizwan) and Gabe's (Paddy Considine) relationship is severely tested as the case takes a fatal turn, Holly's (Bel Powley) curiosity reveals the uncomfortable truth about Gabe's undercover past and a new lead opens CTSU up to a line of investigation that puts Raza directly in the line of fire.
Click here for full TV listings