EU scraps Ireland lawsuit in Apple 'state aid' case
The EU is no longer planning to sue Ireland over its failure to recover €14.3bn (£12.7bn) in back taxes and interest from Apple after the company handed over the money.
However, a continuing legal row may mean Irish coffers never see a cent of the windfall.
The European Commission ruled, in 2016, that Apple owed the sum after finding Dublin guilty of providing illegal state aid to the company in the form of tax incentives.
Then, last year, EU officials launched a lawsuit against Ireland citing delays in the country recovering the back taxes demanded.
They confirmed that case was to be dropped after Ireland's finance ministry confirmed the tech firm had paid up.
However, finance minister Paschal Donohoe confirmed the cash – enough to fund the country's health budget for a year – would be held in a protected account pending the conclusion of an appeal by Apple and the Irish government against the original state aid ruling.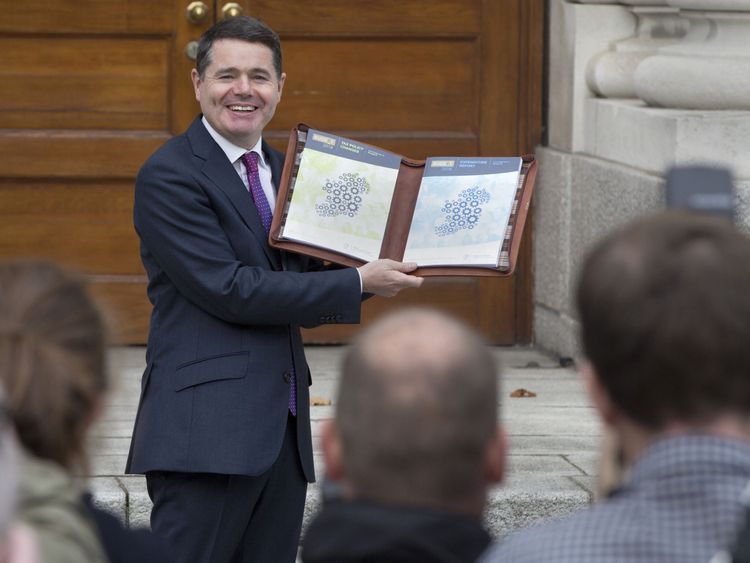 He said: "While the government fundamentally disagrees with the commission's analysis in the Apple State Aid decision and is seeking an annulment of that decision in the European Courts, as committed members of the European Union, we have always confirmed that we would recover the alleged state aid.
"We have demonstrated this with the recovery of the alleged state aid which will be held in the Escrow Fund pending the outcome of the appeal process before the European courts.
"This is the largest State Aid recovery at €14.3bn and one of the largest funds of its kind to be established.
"It has taken time to establish the infrastructure and legal framework around the Escrow Fund but this was essential to protect the interests of all parties to the agreement."
The department, which denies any suggestion of selective tax treatment, admitted it could take several years for the appeals process to be completed.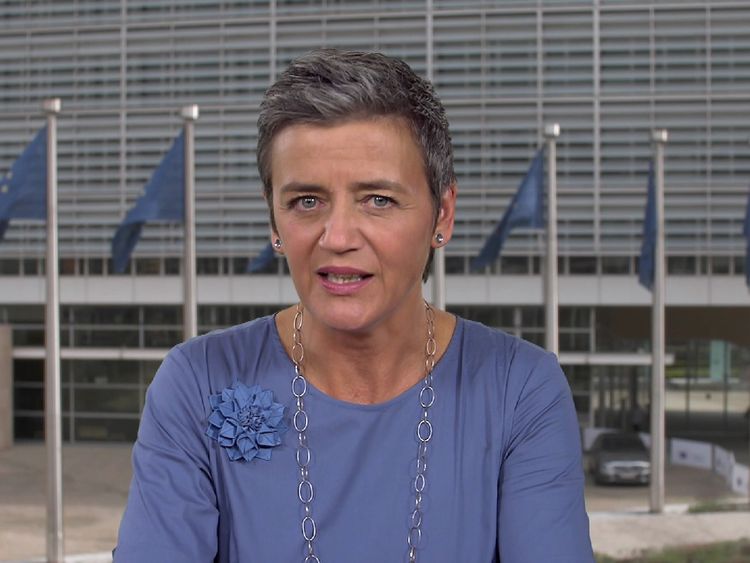 It believes the ruling risks damaging overseas investment in the country.
More from Business
BMW to shut Mini factory in Oxford for a month after Brexit day – Sky sources

EU investigates BMW, Daimler and VW over emission collusion allegations

China retaliates with $60bn tariffs in Trump trade war escalation

Government's 100,000 net migration cap 'not policy', Migration Advisory Committee chair says

UK 'garden shed' inventors win prize for device to help stroke survivors

Kopparberg to produce cider in the UK over Brexit fears
The commission found Apple paid an effective corporate tax rate of just 0.005% on its European profits in 2014 through a sweetheart deal with the Irish authorities.
A commission spokesperson said of the planned lawsuit on Tuesday: "In light of the full payment by Apple of the illegal State aid it had received from Ireland, Commissioner (Margrethe) Vestager will be proposing to the College of Commissioners the withdrawal of this court action."
Fake news enquiry targeted by 'sophisticated' campaign
By Rowland Manthorpe, technology correspondent
Members of the parliamentary enquiry into fake news have been targeted by an anonymous group which may have spent £250,000 spreading pro-Brexit messages on Facebook.
Damian Collins and Paul Farrelly were among the MPs whose constituents were targeted by the campaign to "chuck Chequers", which is estimated to have reached between 10 and 11 million people on Facebook.
The campaign was run by a site calling itself "Mainstream Network", an apparently legitimate news website, running pro-Brexit articles on business and politics.
Its Facebook adverts urged voters to email their MP asking them to "chuck Chequers". Once the user clicked on the ad, it generated a pre-addressed email to the MP.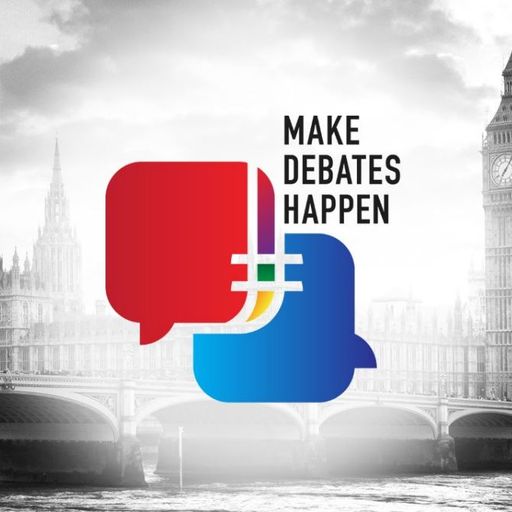 Sign to force leaders to debate on TV
More than 40,000 people have signed our petition – have you?
Mainstream Network has no named organisation, UK address, group or individuals connected with it, and this information cannot be found.
Mr Collins chairs the digital, culture, media and sport (DCMS) committee, which released details of the campaign.
He said: "Here we have an example of a clearly sophisticated organisation spending lots of money on a political campaign, and we have absolutely no idea who is behind it.
Mike Harris, chief executive of 89up, the digital agency which passed details of the campaign to the DCMS committee, said: "We looked at the WordPress code, we looked at the digital fingerprint.
"They have done a very very thorough job of hiding."
Facebook will have the names attached to the credit cards used to pay for adverts. The social media firm confirmed that it would respond to requests from law enforcement agencies or the Electoral Commission.
In addition to campaigns, Mainstream Network also promoted its own content. Its 20 most popular articles have had more than 140,000 social media engagements, with the vast majority coming on Facebook. Given its lack of natural appeal, this suggests it has spent significant money to promote its news items.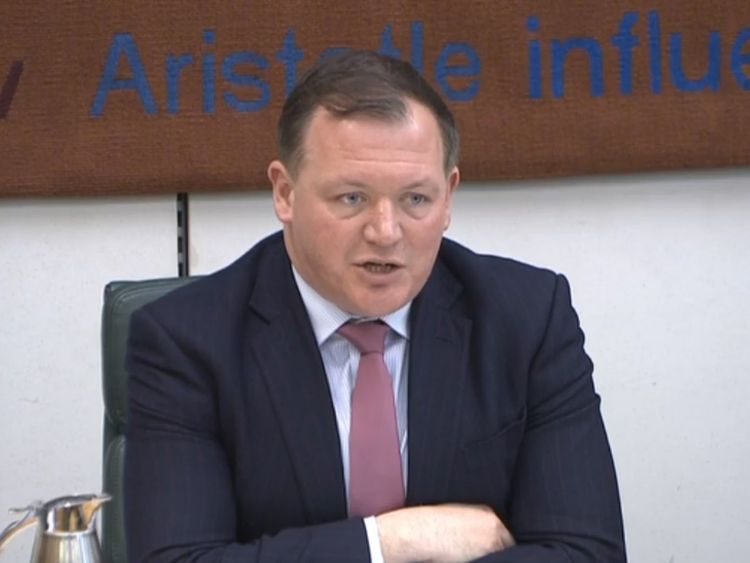 Since Mainstream Network first appeared on 15 February, 89up estimates that it could have spent as much as £257,000 on Facebook ads – a rough guess based on a cost of 75p per Facebook share.
By contrast, UKIP has declared just £114,000 since the beginning of 2018.
On Tuesday, Facebook announced new requirements obliging political advertisers to confirm their identity and location, and to disclose who is paying for ads. These will come into force from 7 November.
"We know we can't prevent election interference alone and offering more ad transparency allows journalists, researchers and other interested parties to raise important questions," the firm said in a statement.
Mr Harris said that as soon as Facebook's new requirements were announced, Mainstream Network took down its 70 ads on Facebook.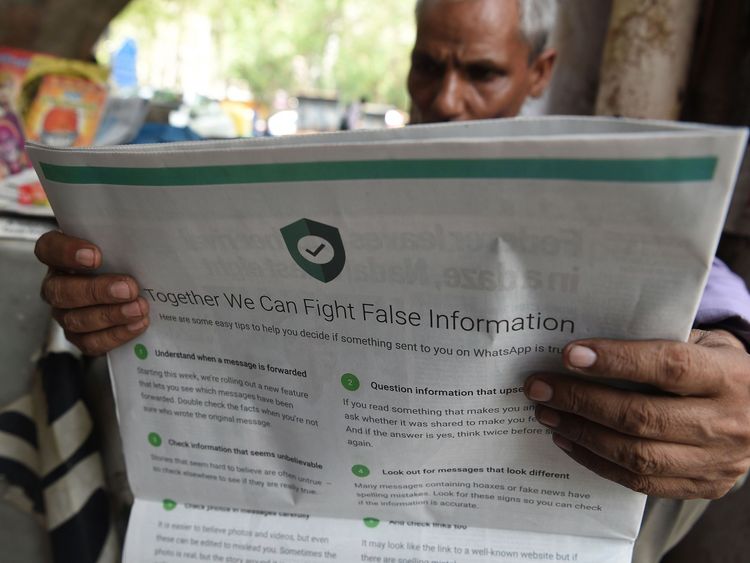 Other MPs targeted by the campaign included Labour's Gloria de Piero and the Conservatives' Rebecca Pow, Alex Burghardt and Bob Neill, all of whom voted to remain in the European Union. However, Mr Harris believes the campaign was potentially far more widespread.
"This is part of a sophisticated advertising campaign, with pages setup to target users in every key constituency in the UK, with bespoke localised messaging; encouraging users to lobby their respective MPs," 89up said in its submission to the committee.
Rob Leathern, director of product management at Facebook, said: "On 7 November, all advertisers will have new requirements before they can place political ads in the UK, including Mainstream Network.
"These advertisers will need to confirm their identity and location through an authorisations process and accurately represent the organisation or person paying for the ad in a disclaimer.
More from Facebook
Nick Clegg will not be silenced on Brexit despite new Facebook role

Facebook: Hackers accessed names and contact details of nearly 30 million users

Facebook's UK tax bill has tripled to £15.7m after bumper year

Facebook denies claim that Instagram is 'open market' for drug dealers

Facebook needs more people to tackle hate speech

Facebook to hire human rights director following Rohingya abuses
"These steps must happen or the advertiser will be prevented from running ads related to politics on Facebook.
"We know we can't prevent election interference alone and offering more ad transparency allows journalists, researchers and other interested parties to raise important questions."