Gun control activist Lucy McBath, whose son was killed in a 2012 shooting, wins congressional seat once held by Newt Gingrich
Lucy McBath, a progressive gun control and civil rights activist whose son was shot and killed in 2012, pulled out a narrow win in a red Georgia district on Thursday.
McBath beat GOP Rep. Karen Handel, who herself scored a competitive victory over Democrat Jon Ossoff in a high-profile special election just last year.
McBath, who will be the first non-white congressperson to represent her Atlanta-area district, is one of a handful of black candidates who beat the odds in red districts on Tuesday.
Lucy McBath, a progressive Democrat and gun control activist whose son was shot and killed in 2012, pulled out a narrow win in a red Georgia district on Thursday.
McBath beat GOP Rep. Karen Handel, who herself scored a competitive victory over Democrat Jon Ossoff in a high-profile special election just last year.
McBath, who is black, was not expected to win the affluent, overwhelmingly white district in suburban Atlanta. The sixth district seat was once held by former House Speaker Newt Gingrich and more recently by President Donald Trump's former Secretary of Health and Human Services Tom Price.
While the man who killed McBath's son Jordan was sentenced to life without parole in 2014, McBath says most victims of gun violence never find justice. She decided to run for Congress after 17 were killed at a mass shooting at a high school in Parkland, Florida.
"For me, I was looking beyond my own tragedy, looking for the other tragedies that were most definitely going to happen if I didn't keep talking about this crisis," McBath told CNN.
The race was called on Thursday morning, with McBath leading Handel by about 3,000 votes — or one percent of the vote.
"After carefully reviewing all of the election results data, it is clear that I came up a bit short on Tuesday," Handel said in a statement on Thursday morning. "Congratulations to Representative-Elect Lucy McBath and I send her only good thoughts and much prayer for the journey that lies ahead for her."
SEE ALSO: The Florida governor's race is suddenly a lot closer, and the door is creaking open to a possible recount
Join the conversation about this story »
NOW WATCH: This top economist has a radical plan to change the way Americans vote
Amazon creates 50,000 jobs with split HQ plan
By James Sillars, business reporter
Amazon says its new second headquarters will be split between New York City and Arlington, Virginia – ending months of speculation.
The online retail to cloud computing firm said that its plans would create 50,000 jobs and allow it to attract "world class talent".
It already has a base in Seattle, Washington and had been seeking incentives such as tax cuts and grants from a shortlist of 20 potential sites for a second home.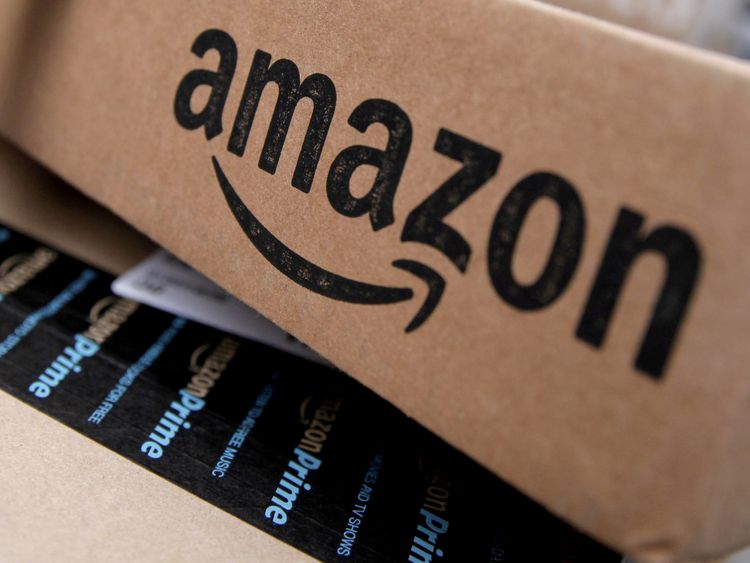 The company confirmed on Tuesday it had selected the Long Island City neighbourhood of Queens and National Landing in Arlington, close to Washington DC, with each getting 25,000 jobs as part of a $5bn total investment.
In addition to the headquarters, it said a new centre of operations for the US east coast would be built in Nashville, Tennessee, with an extra 5,000 people to be hired.
Recruiting would begin in the New Year, Amazon said.
The company had more than 230 bids from US cities before whittling the number down to 20 early this year.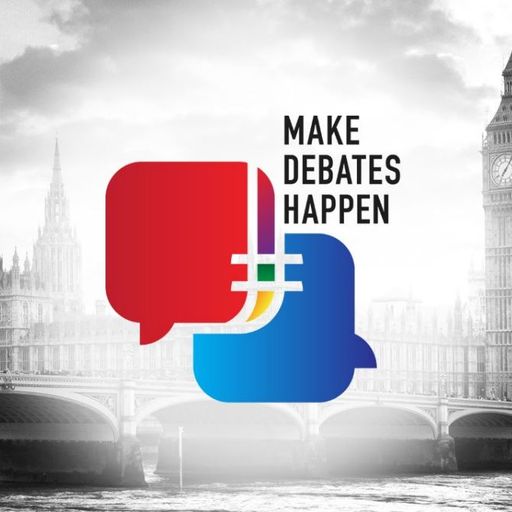 Force leaders to debate on TV
60,000 people have signed our petition – have you?
It confirmed performance-based incentives of $1.5bn from the state of New York and $573m if it meets targets of the 25,000 people hired for the Arlington site netting an average wage of over $150,000.
Amazon said the decision to split the new headquarters followed concerns about being able to recruit and house so many people in one place at once.
Founder and chief executive Jeff Bezos said of the new headquarters: "These two locations will allow us to attract world-class talent that will help us to continue inventing for customers for years to come."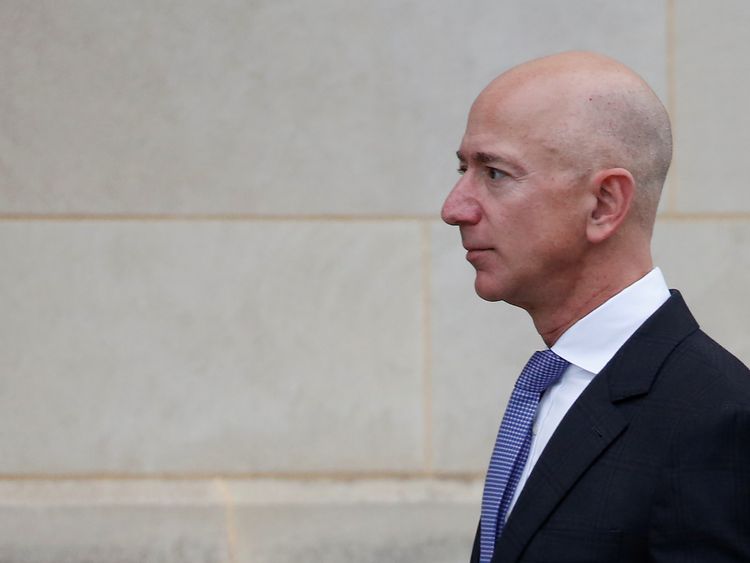 Neil Saunders, managing director of research specialist GlobalData Retail, said: "In our view, the split reflects two things.
"First of all, the sheer size and scale of Amazon and its interest across many areas of technology, retail, and various consumer services. This arguably warrants multiple HQ locations as opposed to a couple of large offices.
"Second, Amazon's forecasted strong growth means it wants to avoid the issues it had in Seattle where its expansion caused problems with the supply of labour, property, and put pressure on general infrastructure."
More from Business
Record fall in number of EU nationals working in UK

Brexit fears prompt Mr Kipling maker to stockpile ingredients

Pound bounces back on latest Brexit hopes

TV drama to tell story of Sir Philip Green's rise to power

Disappointment as number of women bosses falls

Call to ban milkshakes containing 39 teaspoons of sugar
He added: "While other locations may be disappointed not to have secured Amazon's favour, it does not mean they will miss out entirely.
"Amazon is making enormous investments in warehousing, regional hubs and in retail stores. The company will expand both its customer-facing and back-end operations across America, and the world, in the years to come."