Instagram criticised over eating disorder hashtags
By Joe Tidy, Sky News correspondent
Instagram has admitted the artificial intelligence it uses to protect vulnerable users needs improving, after communities promoting eating disorders were not picked up on the app.
Since 2016, the social media giant has held a policy that whenever a user searches for potentially harmful topics like "#proanorexia", a pop-up comes up as a warning and points them to where they can get help before they can access the content.
As per the platform's own rules, these pop-ups should accompany any search terms related to the sensitive topics.
However, Sky News discovered almost a dozen hashtags that are freely open with no warning while seemingly promoting unhealthy and dangerous attitudes towards food and body image.
The hashtag search terms were slight variations or different spellings on others that have been flagged up.
Instagram added the warnings within a few hours of being made aware, and admitted that the machine learning used for the past six months to root out these terms and flag them up is still a work in progress.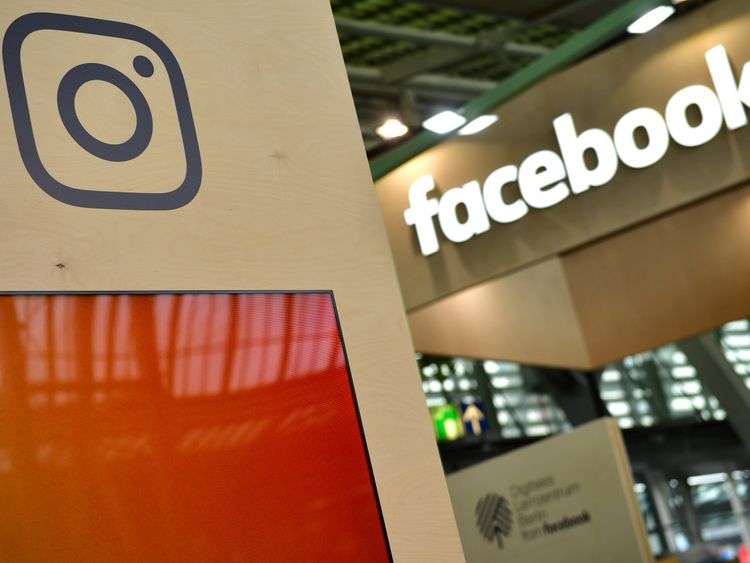 Former bulimic Daniel Magson, who is now vice chair of Anorexia & Bulimia Care charity, said social networks like Instagram need to do more to educate and protect users.
He said: "It is incredibly dangerous and a real health risk.
"It's not a safe space at all and these communities are promoting things like 'these are the best places to dine with private toilets for afterwards'.
"They promote the best ways to injure or self-harm and that should not be allowed."
Instagram says it keeps the hashtag topics live unless they frequently promote dangerous practices.
This is done on the advice of charities they are partnered with who aim to intervene when necessary.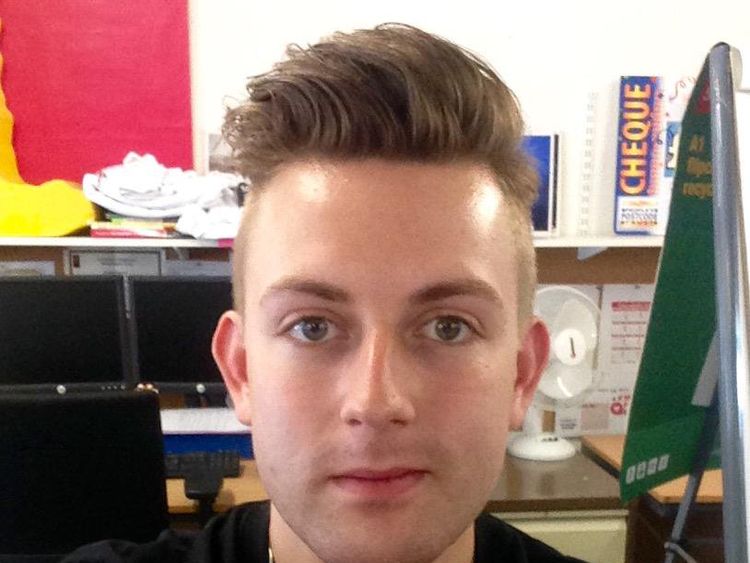 The social network recently announced it is doubling the number of people working across safety and security teams for Facebook and Instagram to 20,000 by the end of 2018.
This includes a team of 7,500 content reviewers.
The company, which is owned by Facebook, said in a statement: "We care deeply about making Instagram a place where people feel empowered, inspired and comfortable to express themselves.
"Every day, millions of people use Instagram to strengthen relationships with friends and build communities of support, particularly around body image.
"Instagram was created to foster a safe, kind and supportive community and we're committed keeping it so."
A study last year by the Royal Society for Public Health suggested that of the big five social networks (Facebook, Instagram, Snapchat, Twitter and YouTube), Instagram has the most negative impact on users.
More from Science & Tech
Amazon boss Jeff Bezos pledges $2bn of his own money to help homeless and pre-schools

Govt mass surveillance violated human rights, European Court rules

Apple announces three new iPhones amid leaks

The next iPhone will be on the wrist and in the ears

BA hackers Magecart may have conducted Ticketmaster breach

Mystery closure of observatory and FBI presence in Sunspot, New Mexico
The news comes as tens of thousands of people across the world are predicted to be taking the month off social media as part of the Scroll Free September campaign.
:: On Sky News throughout September we'll be following a group of six people of all ages to see how they get on in their quest to go full "Cold Turkey". Through video diaries from our volunteers and expert analysis and industry interviews, we'll be exploring the positives and negatives of social media.
Sky and Netflix combine to create 'ultimate' package
Sky and Netflix have announced details of their partnership, creating what they say will be the UK's "biggest on demand TV service".
The deal, first announced earlier this year, will see subscribers to Sky Q – Sky's premium TV box – able to access an 'Ultimate On Demand' pack for £10 extra per month.
It will allow customers of Sky, the owner of Sky News, full access to the Netflix app through their single Sky subscription, rather than having to pay Netflix separately.
Existing Sky Q customers with Netflix would be able to "easily move their account to the new pack or sign in to the Netflix app on Sky Q using their existing Netflix account details," Sky said.
The combined service will see Sky original productions such as Patrick Melrose and US shows such as HBO's Game of Thrones alongside Netflix's content, which includes The Crown and Stranger Things, for the first time.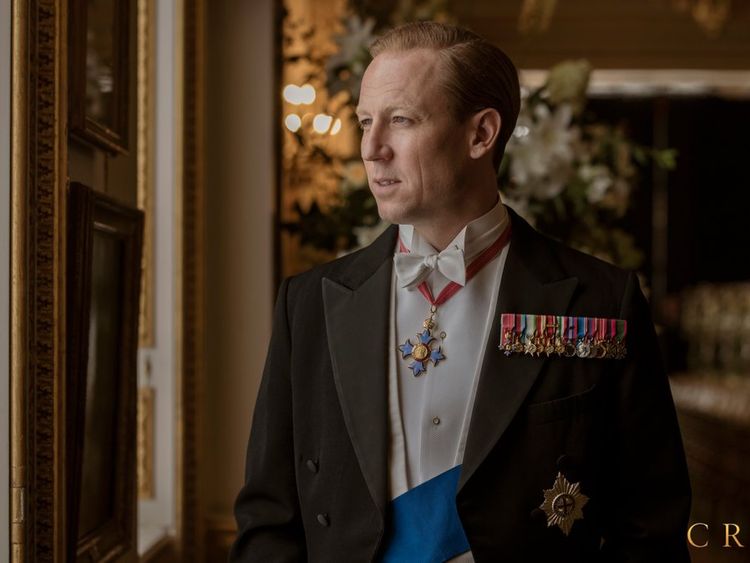 Chief executive of Sky's UK and Ireland operation, Stephen van Rooyen, said: "We want Sky Q to be the number one destination for TV fans.
"Partnering with Netflix means we will have all the best TV in one great value pack, making it even easier for you to watch all of your favourite shows.
Chris Whiteley, Netflix director of business development for the UK and Ireland, added: "Innovation is at the core of Netflix.
"We are delighted to partner with Sky to offer fans a new and exciting way to access the best of entertainment from around the world."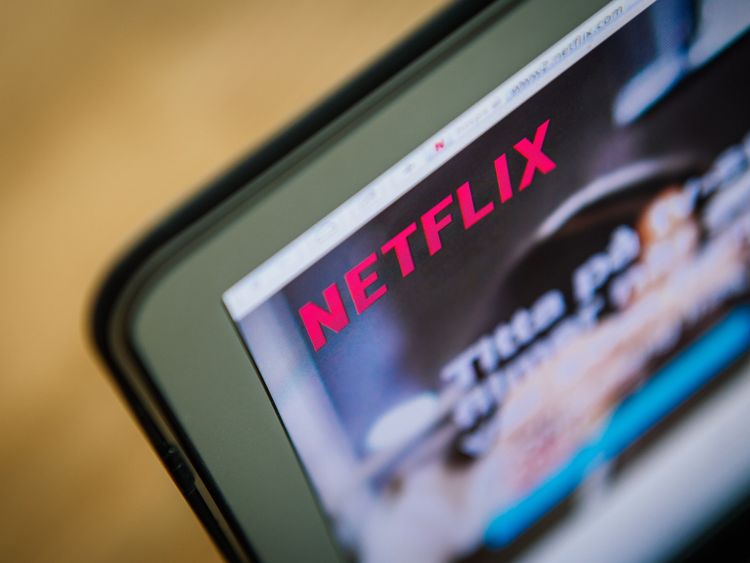 A cross-company approach to shared content is not new to Sky after it announced late last year that it had done a deal with BT to show each other's channels.
More from Business
Shock as inflation jumps to six-month high of 2.7%

Sainsbury's-Asda merger referred for 'in-depth investigation'

Tesco takes on Aldi and Lidl as first Jack's store opens

Orla Kiely fashion label closes down stores

Car industry demands 'no-deal' Brexit ruled out by EU and UK

Royal Mail chairman Peter Long leaves post after pay rows
The surging growth of streaming services is the core reason Sky is at the centre of an ongoing takeover battle involving 21st Century Fox and Comcast.
Traditional media companies are seeking to bolster their offerings to take on the financial might of the tech firms behind the streaming trends, including Amazon with its Prime service.