Investec latest to bank on fund arm flotation
It's a name known to millions for its past sponsorship of Test cricket, its current sponsorship of The Derby and its famous zebra mascot.
Today, though, the South African bank Investec is attracting attention due to an unexpected decision to spin off its fund management arm.
Investec, a member of the FTSE 100 until December 2011, plans to float Investec Asset Management (IAM) as a separate company on the London stock exchange.
The news has been welcomed by investors and shares of the bank have shot up by almost 10%.
IAM, which currently contributes just under a quarter of group profits, will be a substantial business in its own right. It has £109bn under management and growth has been particularly strong in recent years.
The move represents the continuation of a trend. French bank Societe Generale and Germany's Deutsche Bank have both demerged their fund management arms in recent years while the Prudential is in the process of demerging M&G.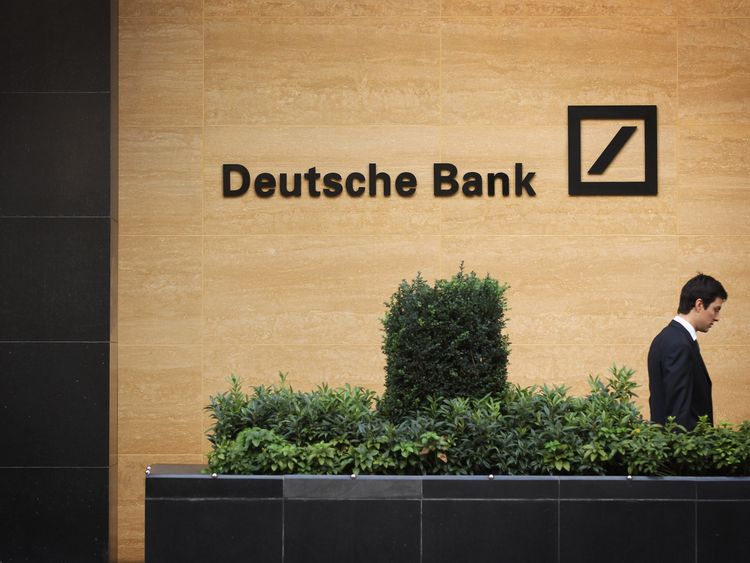 Investec is one of a wave of South African companies to have floated in London since the end of apartheid and the country's international isolation.
Many of them, once given access to the bigger pools of capital available in the London stock market, have showcased the entrepreneurial flair of and managerial talent of a number of South African business leaders.
The most spectacular examples are Meyer Kahn and the late Graham Mackay who, having floated South African Breweries in London in 1999, built a company little known outside its homeland into the world's second-largest brewer.
Others include Sir Mick Davis, nicknamed "Mick the Miner", who built Xstrata into one of the world's biggest mining firms until its £39.1bn takeover by Glencore in 2012.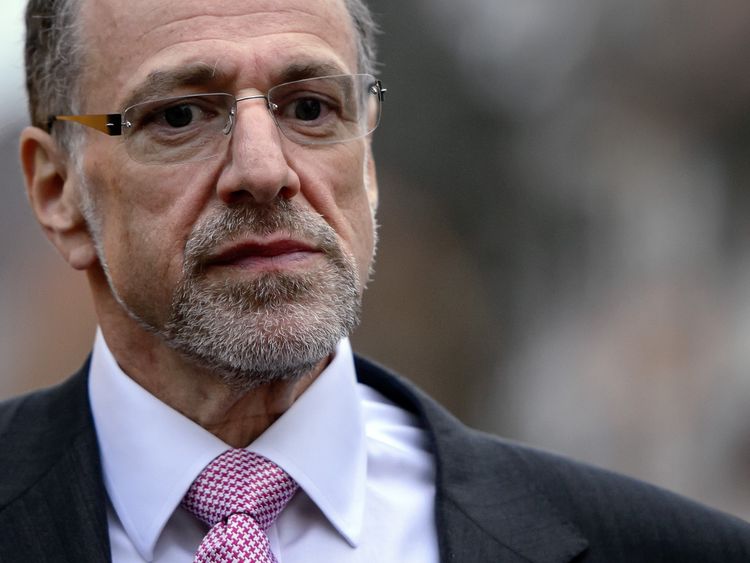 Investec has shown similar entrepreneurial zeal. Formed in 1974 as a small leasing company, it floated in Johannesburg in 1986, making its first move outside South Africa in 1992 with the acquisition of London-based Allied Trust bank in 1992.
More UK acquisitions followed over the years, including the money broker Clive in 1995 and the stockbroker and investment adviser Carr Sheppards the following year.
The deal that really put the bank on the map in the City, though, came in 1998 with a series of deals that saw it acquire some of the most storied names in the Square Mile, including the fund manager Guinness Flight Hambro, the stockbroker Henderson Crosthwaite and the wealth management and private banking business Guinness Mahon.
The company moved its primary stock market listing from Johannesburg to London in July 2002 in the midst of a slump that had deterred a number of other businesses from floating.
Anyone who braved the conditions and bought the shares at the time of their London listing will have done well if they have held on to them.
Investec was valued at £767m at the flotation. Its market capitalisation today stands at £4.93bn.
Friday's news, which ironically comes weeks after Old Mutual – another South African financial services group and former FTSE-100 member – completed its break-up will mark the end of an era in more ways than one.
Stephen Koseff, the current chief executive and Bernard Kantor, currently the managing director, will be stepping down after 38 years with the bank, although both will remain as directors.
According to the bank, the logic behind the demerger is that IAM will do better standing on its own two feet, since it will have the freedom to expand at its own pace and without having to take into consideration the capital needs of the wider group.
Or, as Hendrik du Toit, who will be chief executive of IAM once it is listed, put it this morning: "If you want to play in the super league in asset management, independence wins."
More from Business
Mike Ashley 'stabbed in the back' by Sports Direct investors

British Steel plans to shed 400 jobs 'a body blow' to workforce

Justin Welby criticised over Church of England's Amazon investment and zero-hour contracts

Volkswagen to stop making Beetles in 2019

Powerleague pitches site closures as profits fail to score

RBS boss Ross McEwan 'withheld information' from MPs, Nicky Morgan claims
That is assuming, of course, that the business makes it to market.
There is already speculation in the Square Mile that Investec's announcement will prompt rivals into seeking to buy IAM prior to an IPO.
In a 'self-defeating and self-incriminating' slip-up, Trump just admitted he installed Matthew Whitaker to kill the Russia probe
President Donald Trump indicated Wednesday that he replaced former Attorney General Jeff Sessions with former US attorney Matthew Whitaker because he wants Whitaker to hamper the Russia investigation.
Speaking to The Daily Caller, Trump called Whitaker "somebody that's very respected" and tacked on, As far as I'm concerned, this is an investigation that should have never been brought."
The statement is reminiscent of Trump's admission to NBC's Lester Holt last year that he ousted then FBI director James Comey because of the Russia investigation.
"What is so unusual about Trump is that he publicly forecasts his motivation in a way that is self-defeating and self-incriminating," one DOJ veteran told INSIDER.
Trump's interview with The Daily Caller comes following a series of bombshell developments in the Russia investigation, indicating that the president is increasingly worried about what the special counsel Robert Mueller has.
President Donald Trump on Thursday indicated during an interview that he tapped former US attorney Matthew Whitaker to replace then Attorney General Jeff Sessions in order to rein in the Russia investigation.
Speaking to The Daily Caller, Trump expanded on his thought process behind choosing Whitaker to take over as acting attorney general.
"Matthew Whitaker is a very respected man," Trump said. "He's — and he's, very importantly, he's respected within DOJ. I heard he got a very good decision, I haven't seen it."
He added that he "heard it was a very strong opinion," referring to the Justice Department Office of Legal Counsel's 20-page memo justifying Whitaker's appointment as acting attorney general until the Senate confirms a permanent replacement.
Reiterating that Whitaker is "somebody that's very respected," — a claim that stands in contrast to many DOJ and FBI officials' views of their new boss — Trump said he "knew him only as he pertained, you know, as he was with Jeff Sessions."
The president then appeared to allude to the fact that he tapped Whitaker primarily to constrain the Russia investigation.
"As far as I'm concerned, this is an investigation that should have never been brought," Trump told The Daily Caller. "It should have never been had … It's an illegal investigation."
He then tacked on: "And you know, it's very interesting because when you talk about not Senate confirmed, [the special counsel Robert Mueller] is not Senate confirmed."
The admission is reminiscent of when Trump told NBC's Lester Holt last year that he ousted then FBI director James Comey because of the Russia investigation.
Trump's statement to Holt now makes up one of the central threads of Mueller's investigation into whether the president sought to obstruct justice in the inquiry, and legal experts told INSIDER his admission to The Daily Caller could add another piece to Mueller's probe.
"What is so unusual about Trump is that he publicly forecasts his motivation in a way that is self-defeating and self-incriminating," Elie Honig, a former prosecutor from the Southern District of New York who specialized in organized-crime cases, told INSIDER.
The most difficult thing for investigators to prove in an obstruction-of-justice case is corrupt intent on the part of the defendant.
"Sometimes you get lucky and get emails or wiretapped phone calls … where the subject might secretly or privately admit intent," Honig said. "Other times the prosecutor simply must argue intent to the jury based on circumstantial evidence. With Trump, however, we have a subject who openly and publicly and unapologetically announces why he takes certain steps, even when those reasons might give rise to criminal liability."
Trump lashes out as Mueller's quiet period comes to an end
Whitaker has a long history of making controversial remarks about the Mueller investigation and has publicly mused about gutting the probe. Though he submitted to a DOJ ethics inquiry into whether he should recuse himself, Whitaker told Sen. Lindsey Graham on Thursday that he would not be stepping back from the investigation.
"He says he will be following regular order," Graham told The Washington Post.
Trump has made conflicting remarks about his history with Whitaker. Before telling The Daily Caller he knows Whitaker "as it pertains to" Sessions, he told reporters last week that he did not know the acting attorney general in any capacity. But last month, the president told Fox & Friends Whitaker was "a great guy," adding, "I mean, I know Matt Whitaker."
Meanwhile, after being uncharacteristically subdued leading up to the November midterms, Trump took to Twitter Thursday, just hours after his Daily Caller interview, to lay into Mueller, accusing the special counsel of "screaming and shouting at people" and "horribly threatening them to come up with the answers they want."
"The inner workings of the Mueller investigation are a total mess," Trump tweeted. "They have found no collusion and have gone absolutely nuts … A TOTAL WITCH HUNT LIKE NO OTHER IN AMERICAN HISTORY!"
Trump's unusually specific claims that the special counsel was "screaming" and "horribly threatening" people to talk came as he and his lawyers were preparing to send over their answers to a set of written questions from Mueller about potential collusion with Russia.
The tweetstorm also came after the longtime GOP strategist Roger Stone and the far-right conspiracy theorist Jerome Corsi indicated that they expect to be indicted soon.
And earlier this week, Mueller's office asked a federal court in Washington, DC, for an extension on the sentencing of former Trump campaign deputy chairman Rick Gates until January, a sign that Gates still has a significant amount of information for prosecutors.
That Trump's admission about Whitaker to The Daily Caller and his tweetstorm came after this series of developments on the Russia front could indicate that the president is growing increasingly worried about what Mueller has.
In the meantime, Trump's lawyers have repeatedly warned him not to criticize Mueller and the Russia probe on Twitter or in the media, though Trump frequently ignores their advice. Rudy Giuliani, Trump's lead defense lawyer, has tried to mitigate the damage from his public comments by claiming one cannot obstruct justice in public.
But Honig said that argument can only go so far.
"In fact, people do sometimes commit crimes openly and flagrantly," he said, "particularly if they believe they will not be held accountable or are beyond the reach of the law."
Join the conversation about this story »
NOW WATCH: The Obamas are worth $40 million — here's how they make and spend their money