Johnny Ward is latest to join Dancing with the Stars
Johnny Ward has become the latest contestant confirmed for the upcoming new season of RTÉ One's Dancing with the Stars.
Familiar to audiences for his bad boy performances, the actor was announced on RTÉ One's Today with Maura and Dáithí and he will now don his dancing shoes and set his eyes on the coveted glitter ball trophy.
Speaking about taking part in Dancing with the Stars Johnny said: "For once I get to be a gentleman rather than a psychotic gangster, kidnapper or clamper!
"I'm really looking forward to joining the show and leaning a new skill. The nerves are there but I'm up for the challenge and loving every minute of the experience."
Johnny will join Denis Bastick, Clelia Murphy, Mairead Ronan, Eilish O'Carroll, Darren Kennedy, Fred Cooke and Holly Carpenter on season three of the hugely successful show.
Jennifer Zamparelli and Nicky Byrne will join forces this year to present the new season of Dancing with the Stars.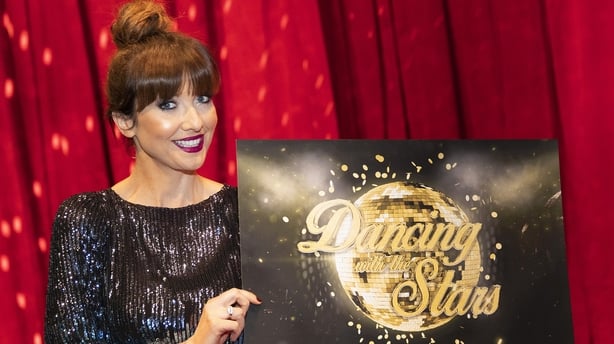 Airing on RTÉ One for 12 weeks from Sunday January 6, a total of 11 celebrities will pair up with their professional dancing partners as they step out of their comfort zones and onto the dancefloor, each hoping to claim the much-coveted glitter ball trophy.
Each pairing will have a different dancing genre to master every week from the paso doble to the waltz and they'll have just seven days to perfect their routine before performing live to the nation.
Also returning this year is the expert panel of judges Brian Redmond, Loraine Barry and Julian Benson. Once again the celebrities and their dancers will be scored by the judges and the viewing public at home.
For more television news, click here.
Sandra Bullock wants more complex mothers in movies
Sandra Bullock – who plays a reluctant mother in dystopian horror Bird Box – reckons unconventional female roles needed to become more common.
In the film, Bullock fights an unseen monster which has decimated the world's population. Whoever sees it is driven to kill themselves, and those that survive use blindfolds when they go outside.
Bird Box charts Malorie (Bullock) as she leads her two children down a treacherous river path blindfolded to a place she hopes will keep them safe.
The actress said the complexities of motherhood had not yet been properly examined by the film industry, and that she hoped the Susanne Bier-directed film could go some way to correcting this.
She told the Press Association: "Something that I knew, I didn't necessarily learn it, the way motherhood has been represented on film needed to not just change, it needed to expand because the complexities of being a mum, I don't think, have not been fully represented cinematically.
"And Malorie is someone who is not a natural parent, or at least you think so. This is not someone who has a natural inclination to be mum, not the desire, the drive, or the want.
"And you go, 'This is not a good representation of a mother'. But you go, 'Is it really not?' Because she fights. She is using everything she knows and understands to save these little creatures' lives. Her fear is driving her.
"I learned that we need to start showing women in a more complex fashion when it comes to motherhood, the same we need to show men in a more complex fashion when it comes to those who are incredibly maternal and who are very demonstrative and loving and hopeful with their kids.
"It's happening all over the world but we are just not seeing enough of it on film."
Bullock, who has two adopted children, added that she had struggled with the film's portrayal of motherhood, which had left her feeling "hopeless".
She added that playing an apparently uncaring mother had made her feel uncomfortable but it had been important to shatter the "fairytale" idea that all women are natural mothers.
The 54-year-old said: "What was odd was that it was more uncomfortable for me to play Malorie in her flashbacks, when she is pregnant, when she is sort of disconnected from the idea of being a mum. I felt hopeless. I felt weak in a way.
"We have got to stop thinking about this idea, which comes from a very fairytale makeup, of what a family looks like, what a partnership looks like, what a mother looks like, what a father looks like.
"That's what I loved so much about this [film]. It was just people being there for each other, loving each other at the worst of times. You know, where they came from, what they look like or what their past was had no bearing on their current situation."
Bird Box will become available on Netflix on December 21.