Lady Gaga: 'There's a price to stardom"
Lady Gaga has claimed there is ''a price to stardom'' and admitted "it tests families" and "your dynamic with your friends".
The 32-year-old singer and actor, who stars as an unknown singer-songwriter in the Bradley Cooper-directed A Star Is Born, has claimed that fame and success can hurt and undermine personal relationships.
Speaking to Elle magazine, Gaga who was previously engaged to actor Taylor Kinney, said: ''It tests families. It tests your dynamic with your friends. There is a price to stardom.''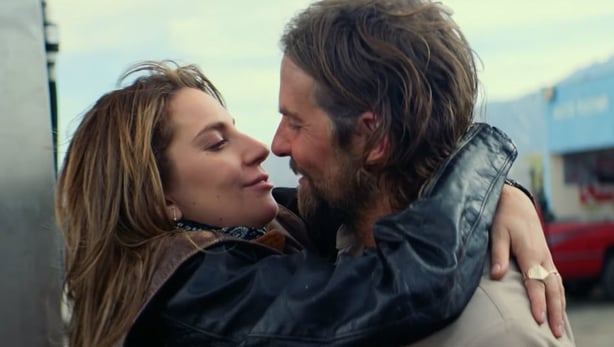 The Poker Face singer said her heartbreak has also acted as a source of inspiration and revealed how she relied on a lot of her personal experiences for her performance as a struggling artist in her recent movie.
''I can't make music or act without using and accessing the pain that I have in my heart. I mean, what better place to put it? Otherwise, it's of no good use.''
"For me, in music and in acting, I'm always pulling from my past experiences, family dynamics, relationships, pain, happiness, joy, the roller coaster ride of my life – how that has kind of created this beautiful disco ball that's somehow refracted and fractured.''
For more movie news and reviews, click here.
Vince Vaughn pleads not guilty to drink driving charges
Vince Vaughn has pleaded not guilty to driving under the influence charges stemming from an arrest in June.
The 48-year-old True Detective star was arrested at a routine DUI checkpoint in Manhattan Beach, California, just after 1am on Sunday, June 10.
Vaughn is charged with three misdemeanors;one count each of driving under the influence of alcohol, driving with .08 percent blood alcohol content or higher and refusing to comply with a peace officer or to submit to an inspection.
Authorities say Vaughn repeatedly refused to get out of his car when officers asked him at the checkpoint. The movie and television star was held on $5,000 bail and later released.
The Los Angeles County District Attorney's office released a statement on September 7 confirming charges brought against the actor.
According to E! News, Vaughn's attorney Blair Berk entered the plea of not guilty to all counts as the actor was a no-show at Torrance Courthouse on Friday.
Judge Nicole Bershon asked Berk whether they had already received Vaughn's blood test results. Berk replied no, and she said she is anticipating it will take some time to get the discovery.
"But I think we are on track," Berk said.
If convicted of all of the charges, The Wedding Crashers actor could face up to a year in county jail, prosecutors said.
Vaughn was ordered to return to court on December 14 for a pretrial conference.