Last week in tech: New iPhones, emergency text alerts, and the coming wave of gadget announcements
If you like gadgets, you're going to want to pay attention over the next couple weeks. The post-iPhone-announcement glow hasn't even worn off and there are already upcoming unveilings from Google, Microsoft, Amazon, and other hardware heavyweights on the books. But, before we look ahead, let's peer back into last week's big stories, including the new Apple hardware and beyond.
Download the latest episode of the podcast
The number missing there is $999 in case you were worried it was something lower.
Apple
This week's all-new episode takes a more in-depth look at some of the most interesting parts of the new iPhone and Apple Watch hardware. We discuss:
Whether or not it's worth upgrading to the iPhone XS, iPhone XS Plus, or from your current device The importance of the Apple Watch's new EKG capabilities The challenges of designing websites and apps when screen sizes constantly change
You can listen in the player above, follow us on iTunes, add us on SoundCloud, or check us out on Stitcher. Be sure to leave a review because we're desperately trying to impress the internet robots that will determine our societal worth in the future.
Here's the rest of the news.
The president is going to text you on Thursday
On September 20, it's very likely that your phone will buzz with a text alert from the president. FEMA is conducting a test of the Wireless Emergency Alert system at 2:18 PM ET, and you can expect a message that says "THIS IS A TEST of the National Wireless Emergency Alert System. No action is needed." And before you ask, no, you can't opt out.
Nintendo revealed details about its Switch online service and wireless NES controllers
We've been hearing about Nintendo's equivalent to Xbox Live and PlayStation Network for months, but the company that Mario built made the details official this week. Going online with your Switch will cost $3.99 per month, $7.99 for three months, or $19.99 for a year. That price will get you online multiplayer access for popular games, as well as cloud storage for information about your precious saved games.
The company also announced a pair of wireless NES-style controllers that will only be available to online subscribers— and they look rather perfect. I can just imagine the sound it will make as I smash it to the ground in frustration after losing at PunchOut for the millionth time.
Walmart launched its same-day delivery service aimed at major cities
In 2016, Walmart bought the super-fast shopping site Jet or a tidy $3 billion. Now, the site has relaunched with a focus on selling things to city-dwellers, then delivering them within three hours. It's packed full of personalized features like recommended items based on your shopping history and even specific imagery pegged to the city where you live. The hurry-up-and-get-me-my-stuff contest between Walmart and Amazon is really getting underway.
IMAX wants to show streaming content on its enormous screens
The Hollywood Reporter published a report in which IMAX CEO, Richard Gelfond, claims the company is in talks to have public showings of content originally made for streaming. Part of me thinks it's kind of crazy since a big part of the streaming appeal is that you don't have to leave your house. The other part of me imagines watching a marathon session of the next Stranger Things season on an enormous screen and that sounds just wonderful.
The FDA is taking a hard line against vaping and kids
The Food and Drug Administration is not happy with how much kids seem to love the delicious-smelling vapors associated with Juul and other e-cig devices. The agency is giving the companies 60 days to prove that it can effectively stop kids from getting the nicotine-filled products or risk banishment from store shelves.
Fake news enquiry targeted by 'sophisticated' campaign
By Rowland Manthorpe, technology correspondent
Members of the parliamentary enquiry into fake news have been targeted by an anonymous group which may have spent £250,000 spreading pro-Brexit messages on Facebook.
Damian Collins and Paul Farrelly were among the MPs whose constituents were targeted by the campaign to "chuck Chequers", which is estimated to have reached between 10 and 11 million people on Facebook.
The campaign was run by a site calling itself "Mainstream Network", an apparently legitimate news website, running pro-Brexit articles on business and politics.
Its Facebook adverts urged voters to email their MP asking them to "chuck Chequers". Once the user clicked on the ad, it generated a pre-addressed email to the MP.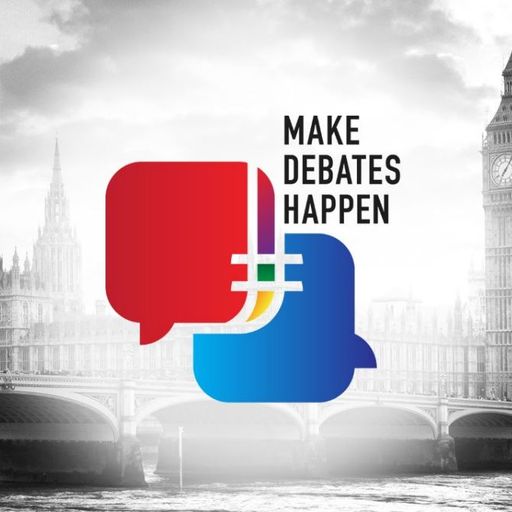 Sign to force leaders to debate on TV
More than 40,000 people have signed our petition – have you?
Mainstream Network has no named organisation, UK address, group or individuals connected with it, and this information cannot be found.
Mr Collins chairs the digital, culture, media and sport (DCMS) committee, which released details of the campaign.
He said: "Here we have an example of a clearly sophisticated organisation spending lots of money on a political campaign, and we have absolutely no idea who is behind it.
Mike Harris, chief executive of 89up, the digital agency which passed details of the campaign to the DCMS committee, said: "We looked at the WordPress code, we looked at the digital fingerprint.
"They have done a very very thorough job of hiding."
Facebook will have the names attached to the credit cards used to pay for adverts. The social media firm confirmed that it would respond to requests from law enforcement agencies or the Electoral Commission.
In addition to campaigns, Mainstream Network also promoted its own content. Its 20 most popular articles have had more than 140,000 social media engagements, with the vast majority coming on Facebook. Given its lack of natural appeal, this suggests it has spent significant money to promote its news items.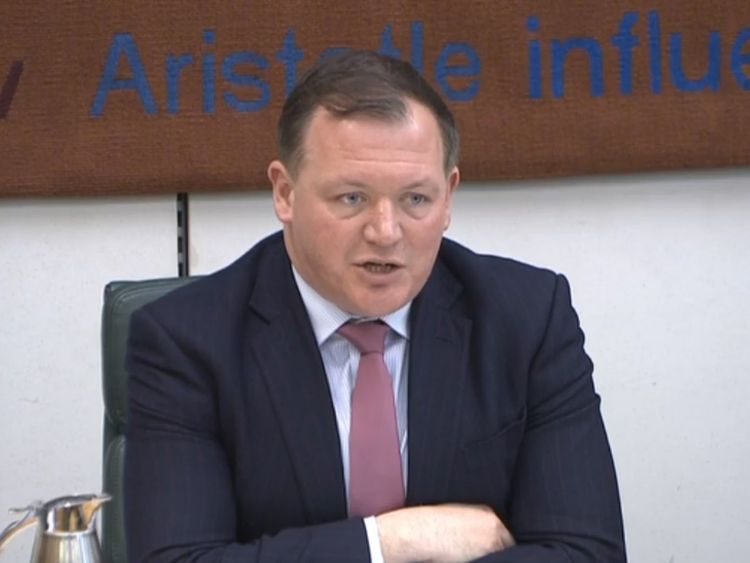 Since Mainstream Network first appeared on 15 February, 89up estimates that it could have spent as much as £257,000 on Facebook ads – a rough guess based on a cost of 75p per Facebook share.
By contrast, UKIP has declared just £114,000 since the beginning of 2018.
On Tuesday, Facebook announced new requirements obliging political advertisers to confirm their identity and location, and to disclose who is paying for ads. These will come into force from 7 November.
"We know we can't prevent election interference alone and offering more ad transparency allows journalists, researchers and other interested parties to raise important questions," the firm said in a statement.
Mr Harris said that as soon as Facebook's new requirements were announced, Mainstream Network took down its 70 ads on Facebook.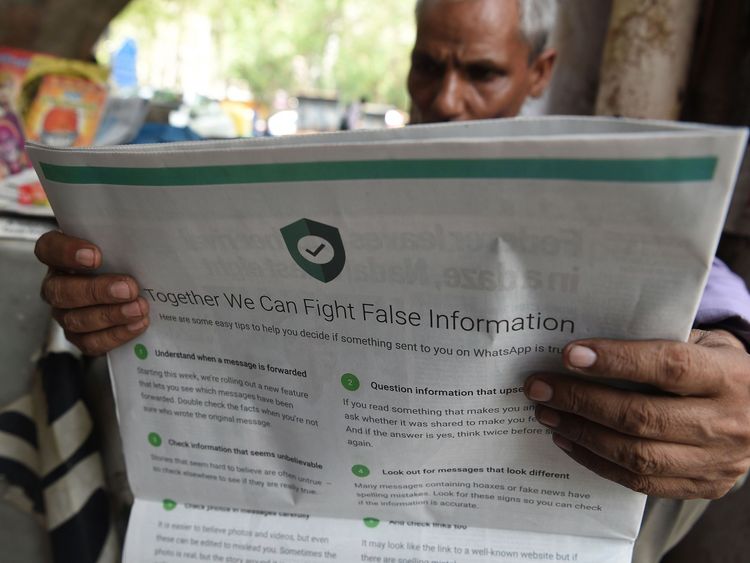 Other MPs targeted by the campaign included Labour's Gloria de Piero and the Conservatives' Rebecca Pow, Alex Burghardt and Bob Neill, all of whom voted to remain in the European Union. However, Mr Harris believes the campaign was potentially far more widespread.
"This is part of a sophisticated advertising campaign, with pages setup to target users in every key constituency in the UK, with bespoke localised messaging; encouraging users to lobby their respective MPs," 89up said in its submission to the committee.
Rob Leathern, director of product management at Facebook, said: "On 7 November, all advertisers will have new requirements before they can place political ads in the UK, including Mainstream Network.
"These advertisers will need to confirm their identity and location through an authorisations process and accurately represent the organisation or person paying for the ad in a disclaimer.
More from Facebook
Nick Clegg will not be silenced on Brexit despite new Facebook role

Facebook: Hackers accessed names and contact details of nearly 30 million users

Facebook's UK tax bill has tripled to £15.7m after bumper year

Facebook denies claim that Instagram is 'open market' for drug dealers

Facebook needs more people to tackle hate speech

Facebook to hire human rights director following Rohingya abuses
"These steps must happen or the advertiser will be prevented from running ads related to politics on Facebook.
"We know we can't prevent election interference alone and offering more ad transparency allows journalists, researchers and other interested parties to raise important questions."