Limerick can topple Tipp and prosper in Munster
I give Limerick a massive chance of pulling off a shock on Sunday.
They have a good record against Tipperary at the Gaelic Grounds and are building nicely, with two of the last three under 21 All-Ireland winning teams and another impressive looking bunch this year.
They're probably meeting Tipp at the right time and could well catch them cold.
Mickey Cahill is already out and there are rumours they picked up a couple more hamstring injuries in the club games.
Last weekend's results in Leinster suggest you can't read much into League form. Kilkenny were the form team and Dublin nearly pulled off a shock result.
But if I had to predict who will end up in the top three in Munster, it would be Tipperary, Limerick and Clare.
If Clare can get a win in Cork on Sunday it puts them in a very good position with two home games to come. I think they have a strong squad.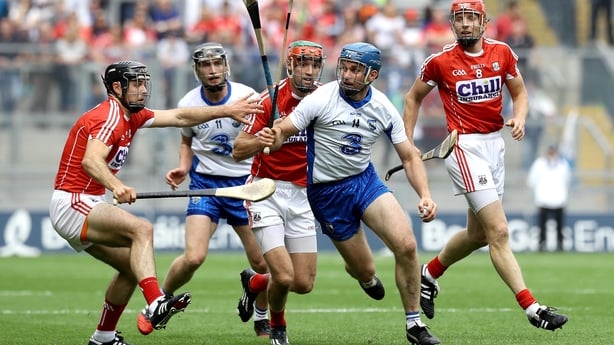 It's an indication of how competitive the province is that I don't fancy the chances of last year's Munster champions and All-Ireland finalists.
Cork are an enigma. They beat Waterford in the relegation play-off but they're very much a Jekyll and Hyde team so it all depends which Cork team turns up.
Will it be the men that won Munster last year or the side that struggled in the League?
Waterford were in the decider last year but I don't think they have a deep enough panel for the new format.
Losing Kieran and Shane Bennett is a huge blow, and the fact that they have to play four weeks in a row, with no home game, could come against them.
If they pick up any injuries, particularly up front, they're in serious bother.
Kilkenny were there to be buried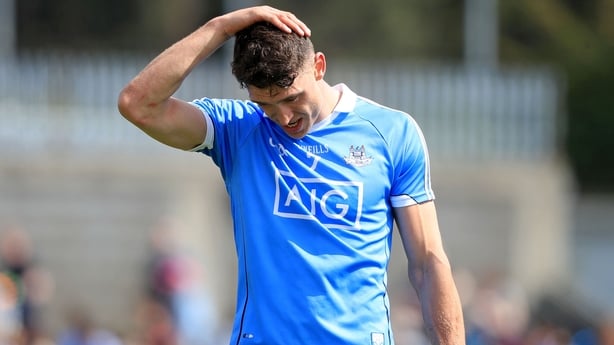 I've never felt as sorry for a team walking out of a stadium as I did at Parnell Park last Sunday.
For me, Kilkenny winning was daylight robbery.
Dublin were a bit naive tactically at the end but I thought Liam Blanchfield clearly fouled Paddy Smyth in the build-up to the goal.
Dublin dominated everywhere for 70 minutes apart from the scoreline.
That's a worry from their point of view and a huge positive for Kilkenny. It was an unbelievable result given the way the game panned out.
James Maher and subs Colin Fennelly and Paul Murphy were the only Kilkenny players who could come away with their heads held someway high.
But they proved the never-say-die attitude is still there. Even with five points between the teams with five minutes to go you felt they were still in it.
Kilkenny were standing on the edge of the cliff and all Dublin had to do was push – but they didn't have that killer instinct you need to finish them off and went back into defence mode.
Kilkenny were there to be buried but you can't defend any sort of lead against this team, you have to keep attacking them.
Liam Blanchfield with a goal for Kilkenny! pic.twitter.com/YF0sXLNLHF

— The GAA (@officialgaa) May 13, 2018
I wondered about Dublin's physicality and fitness levels in this column last week but they brought all of that in impressive fashion.
They had speed and size and none of the Kilkenny players could break their tackling, which was football-esque. Liam Rushe and Conal Keany were outstanding.
There are a lot positives Dublin can take but they're now in a very difficult position in terms of qualifying from Leinster. If they don't get a result at Wexford Park on Sunday, their summer is effectively over, but if they hurl like they did last week again they're good enough to get something.
It's a massive game for Wexford too.
They have Offaly next so if they win the first two they'll only need to beat one of Kilkenny or Galway to reach a Leinster final.
They're fresh coming in after not playing last week and we'll really see what they're made of on Sunday.
Follow Limerick v Tipperary and Cork v Clare this Sunday via our live blog on RTÉ.ie and the News Now App from 1.30pm, watch live and exclusive TV coverage on RTÉ2 or listen to exclusive radio commentary on RTÉ Radio 1.
Rose feeling on top of the world
It took a while for Justin Rose to get over his disappointment at losing the BMW Championship on a playoff, but moving to world number one helped.
Rose heads into this weekend's FedEx Cup season-finale Tour Championship in Atlanta, Georgia, at the top of golf's rankings.
His recent second placed finish, losing a Monday playoff to Keegan Bradley in Aronimink, was enough to see him climb to the highest rung on the ladder, which was some consolation.
"I knew after I signed my card after the playoff started, it was enough to be number one," he said. "But a playoff is a playoff, and they're over really quickly; if you make a mistake, it's not like you have time to recover.
"So yeah, obviously it was disappointing to finish the tournament that way.
"One of the things I'm proud of last week was the putt I hit to win the tournament. My last putt was a great putt that didn't drop.
"You've got to look at things sometimes in a positive light, so I feel like I did a lot right, just the playoff, I'd like just to leave it there. That wasn't great."
The Englishman says that the reaction he received following defeat to the news that he'd made the top of the rankings helped to cheer him up.
"The reaction on my phone; you can always judge it on your phone," he explained. "If you win a Major, your phone blows up; you win a tournament, you get a nice bunch of messages.
"And getting to world number one, my phone blew up again. You can kind of gauge it from the response really of your wider network. It was a big moment for sure. I've enjoyed it."
We did it Dad…. World Number 1⃣ Thank you so much to my family, friends & everybody that has helped me achieve this incredible goal. Also, my sponsors @TaylorMadeGolf @adidasGolf @Hublot @Mastercard @ZurichNAnews @MorganStanley @LamkinGrips Thank you! #Team🌹 pic.twitter.com/geZgcpTR7U

— Justin Rose (@JustinRose99) September 10, 2018
He continued: "I've been able to have just a glass of champagne over the weekend with a couple close friends and try to just mark it, saying this is fun, this is a moment we've worked hard for, but also you realize that life goes on at home.
"The kids were happy for five minutes and then they're on to the next thing, so nothing changes at home. I'm still number two or three there," he smiled.
Rose could be overtaken in the rankings this weekend by the likes of Brooks Koepka or Dustin Johnson, but he is determined to finish the year top of the pile.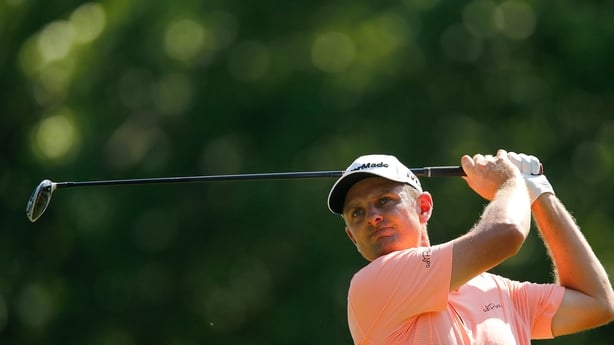 He said: "It's really tight up top. It could easily switch this week. I just feel that if I go to two or three this week, if Dustin and Brooks both play well, I have an opportunity the week after and British Masters, and going to China and Turkey.
"There's going to be opportunities to get back there. So I'd love to end the year number one. I'd say that's a goal.
"I think if I lose it between now and then, I'm not going to lose any sleep over it because it is so tight at the top. Literally, if I finish seventh this week and Brooks finishes sixth, he'll go to number one, so it is that tight
"If I were going to talk about my career, I'd say Justin Rose, Major champion, Olympic gold medalist, world number one.
"That's the three things I would choose to say. Not necessarily in that order maybe, but that's how I would just simplify my career. Those would be the top three."