Limerick can topple Tipp and prosper in Munster
I give Limerick a massive chance of pulling off a shock on Sunday.
They have a good record against Tipperary at the Gaelic Grounds and are building nicely, with two of the last three under 21 All-Ireland winning teams and another impressive looking bunch this year.
They're probably meeting Tipp at the right time and could well catch them cold.
Mickey Cahill is already out and there are rumours they picked up a couple more hamstring injuries in the club games.
Last weekend's results in Leinster suggest you can't read much into League form. Kilkenny were the form team and Dublin nearly pulled off a shock result.
But if I had to predict who will end up in the top three in Munster, it would be Tipperary, Limerick and Clare.
If Clare can get a win in Cork on Sunday it puts them in a very good position with two home games to come. I think they have a strong squad.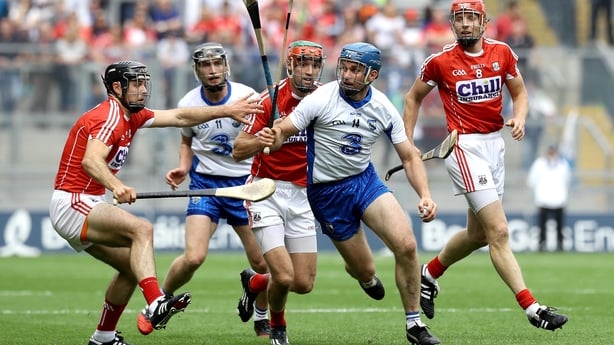 It's an indication of how competitive the province is that I don't fancy the chances of last year's Munster champions and All-Ireland finalists.
Cork are an enigma. They beat Waterford in the relegation play-off but they're very much a Jekyll and Hyde team so it all depends which Cork team turns up.
Will it be the men that won Munster last year or the side that struggled in the League?
Waterford were in the decider last year but I don't think they have a deep enough panel for the new format.
Losing Kieran and Shane Bennett is a huge blow, and the fact that they have to play four weeks in a row, with no home game, could come against them.
If they pick up any injuries, particularly up front, they're in serious bother.
Kilkenny were there to be buried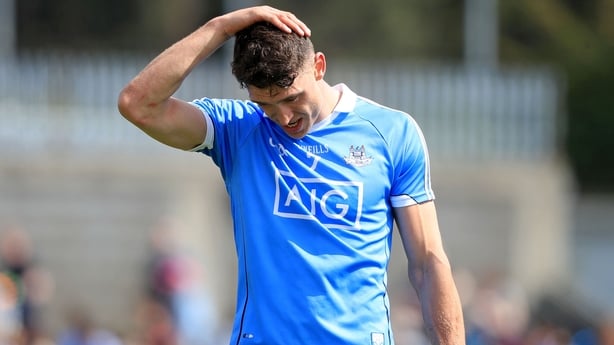 I've never felt as sorry for a team walking out of a stadium as I did at Parnell Park last Sunday.
For me, Kilkenny winning was daylight robbery.
Dublin were a bit naive tactically at the end but I thought Liam Blanchfield clearly fouled Paddy Smyth in the build-up to the goal.
Dublin dominated everywhere for 70 minutes apart from the scoreline.
That's a worry from their point of view and a huge positive for Kilkenny. It was an unbelievable result given the way the game panned out.
James Maher and subs Colin Fennelly and Paul Murphy were the only Kilkenny players who could come away with their heads held someway high.
But they proved the never-say-die attitude is still there. Even with five points between the teams with five minutes to go you felt they were still in it.
Kilkenny were standing on the edge of the cliff and all Dublin had to do was push – but they didn't have that killer instinct you need to finish them off and went back into defence mode.
Kilkenny were there to be buried but you can't defend any sort of lead against this team, you have to keep attacking them.
Liam Blanchfield with a goal for Kilkenny! pic.twitter.com/YF0sXLNLHF

— The GAA (@officialgaa) May 13, 2018
I wondered about Dublin's physicality and fitness levels in this column last week but they brought all of that in impressive fashion.
They had speed and size and none of the Kilkenny players could break their tackling, which was football-esque. Liam Rushe and Conal Keany were outstanding.
There are a lot positives Dublin can take but they're now in a very difficult position in terms of qualifying from Leinster. If they don't get a result at Wexford Park on Sunday, their summer is effectively over, but if they hurl like they did last week again they're good enough to get something.
It's a massive game for Wexford too.
They have Offaly next so if they win the first two they'll only need to beat one of Kilkenny or Galway to reach a Leinster final.
They're fresh coming in after not playing last week and we'll really see what they're made of on Sunday.
Follow Limerick v Tipperary and Cork v Clare this Sunday via our live blog on RTÉ.ie and the News Now App from 1.30pm, watch live and exclusive TV coverage on RTÉ2 or listen to exclusive radio commentary on RTÉ Radio 1.
Cricket Australia faces a backlash in Perth as fans locked out of shaded seats in 38-degree heat
Email Cricket Australia faces fan backlash after closing shaded areas at Perth Stadium for second Test By Clint Thomas
Posted December 13, 2018 08:20:41
Photo: Many cricket fans will be forced to sit in direct sun on the lower levels of Perth Stadium. (ABC News: Jarrod Lucas) Map: Perth 6000
"Fan first" was the phrase spruiked by former West Australian premier Colin Barnett in the lead up to the opening of the state-of-the-art Perth Stadium.
"As the Government has said all along, the new Perth Stadium will be a world-class venue built with a 'fan first' philosophy," he said in 2013.
World-class? Yes. Fan first? Hmmm.
As the first Test match at the new venue approaches, many have been left disgruntled.
Cricket Australia has caused controversy by choosing not to open the top tier of the stadium for the second Test between Australia and India due to poor ticket sales.
Photo: Fans are unhappy with the decision, with temperatures forecast to hit 38 degrees on Friday. (ABC News: James Carmody)
It means many cricket fans will be forced to sit in direct sun on the lower levels, in temperatures that will be approaching 40 degrees Celsius.
Peter Wright from the Perth suburb of Carlisle, who has been a cricket fan for 60 years, slammed Cricket Australia's decision as "ridiculous".
"I was astounded, we've put up with sun exposure at the WACA for years and years and years," he said.
"I thought at last we've got a solution and then suddenly Cricket Australia, who I don't think paid any money towards us having the stadium, it was mainly a public-funded thing, tell us we can't sit in the shade in our own stadium.
"I'd just like to know how Cricket Australia has the right to decide this for our populace?"
What's a $1.6b stadium worth?

It's cost every WA household $1,500, but is the new "world class" Perth Stadium going to deliver bang for the buck?
Paul, a cricket fan from the Perth suburb of Floreat, who did not want to give his last name, agreed.
"For them to decide to stop people being able to get in the shade … on a 38-, 39-degree day is really quite rude," he said.
"Cricket Australia are on the nose with most people, with the ball tampering sort of kerfuffle, I think they've got to bring the cricketing public back into the fold and get them to support cricket and the Australian team."
'Profit before public health': Cancer Council burns CA
The $1.6 billion stadium was paid for by WA taxpayers at a cost of $1,500 per household.
The top tier was designed with cricket in mind — the gaps at the back of the stands were engineered to allow the sea breeze to enter the stadium and provide relief on those scorching days.
And one of the major sells for cricket to move from the WACA Ground to the new stadium was the increased shade and amenity.
There is hope for cricket fans — the decision to close tier five can be changed at short notice.
Photo: The $1.6 billion venue was engineered to allow the sea breeze to provide relief to fans. (ABC News: Andrew O'Connor)
Earlier this year, the NRL opened the top tier at the stadium during its double-header after encountering issues with the seats on the lower level.
The decision to make thousands of shaded seats unavailable has also drawn criticism from the Cancer Council.
"To have a stadium that has well shaded seats, and then to simply withhold access to those seats for some unstated reason, but reasons I am assuming are commercial, it makes us angry, because it seems to be a clear case of profit coming before public health," said Mark Strickland, manager of Sun Smart in Western Australia.
'Many of our fans prefer to sit in the sun'
A crowd of 21,000 is expected for day one on Friday.
Cricket Australia has said if that changes it will review the decision to close the stadium's shaded sections, but in the interim it would put measures in place to help the crowd deal with the heat.
Did we get what we paid for?

There were lots of promises when Perth Stadium was built. So does it deliver?
"We offer free sunscreen to all fans attending the stadium and encourage them to be sun smart regularly through in-stadium messaging," a Cricket Australia spokesman said.
"Many of our fans prefer to sit in the sun and come prepared to do that.
"There are still plenty of seats available for sale on level one and three which will enjoy shade for a majority of the day."
Cricket Australia has been on a campaign to reconnect with the public following the ball-tampering scandal in South Africa, and the subsequent explosive ethics report into the culture of the organisation.
But episodes like this show many fans still have a long way to go before the heat will start to come off Australian cricket.
Topics: sport, cricket, perth-6000, wa
More stories from Western Australia