Line-up for this week's Ray D'Arcy Show revealed
Actor Stephen Rea, Marty Morrissey and Senator Lynn Ruane are among the guests on Saturday night's Ray D'Arcy Show.
Oscar-nominated Rea will talk about his roles in Michael Collins, The Crying Game and Interview with a Vampire and he will also discuss his part in new Irish Famine film Black 47, which is currently the number one movie at the Irish box office.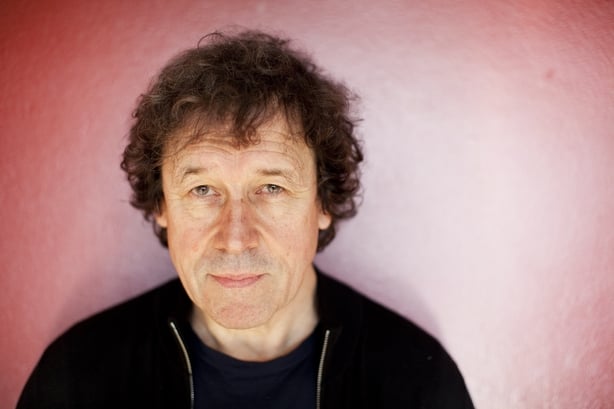 In the run up to next week's National Ploughing Championships in Offaly, Ray is joined by double act, Marty Morrissey and Aine Lawlor.
Social activist and Senator Lynn Ruane also reveals the intimate details of her new book, People Like Me – her memoir about family, class and identity.
Transgender actor Rebecca Root, the first trans actor to play a trans role in a professional Irish play, will also be in studio and will discuss her upcoming Hollywood roles, alongside Jake Gyllenhaal and Joaquin Phoenix.
Photographer Gerry Mooney got the royal seal of approval this week when his photograph of Meghan Markle, was personally chosen to be the Duchess's birthday 'Thank You' card. He'll talk to Ray about his recent success.
The Ray D'Arcy Show, Saturday at 9:50pm on RTÉ One
More television news, reviews and interviews here
So, Which Vampire Diaries Characters Will Be Showing Up on the New Spinoff?
Legacies, the second spinoff of the wildly popular The Vampire Diaries franchise, is coming to The CW this Fall, and we're pretty excited. The series is slated to focus on the teenage Hope Mikaelson, last seen on the series finale of The Originals, and her adventures at the supernatural boarding school that was founded in the epilogue of the finale of the original The Vampire Diaries. The question on everyone's mind, of course, is which existing characters from the TVD universe will show up?
Two beloved characters are already confirmed as series regulars. Danielle Rose Russell and Matt Davis will reprise their roles as Hope Mikaelson and Alaric Saltzman as the main characters of Legacies. Hope, the daughter who resulted from a brief TVD-era fling between werewolf Hayley and hybrid Klaus, will be learning more about her supernatural abilities, while Alaric is running the Salvatore Boarding School For the Young and Gifted while raising his twin daughters.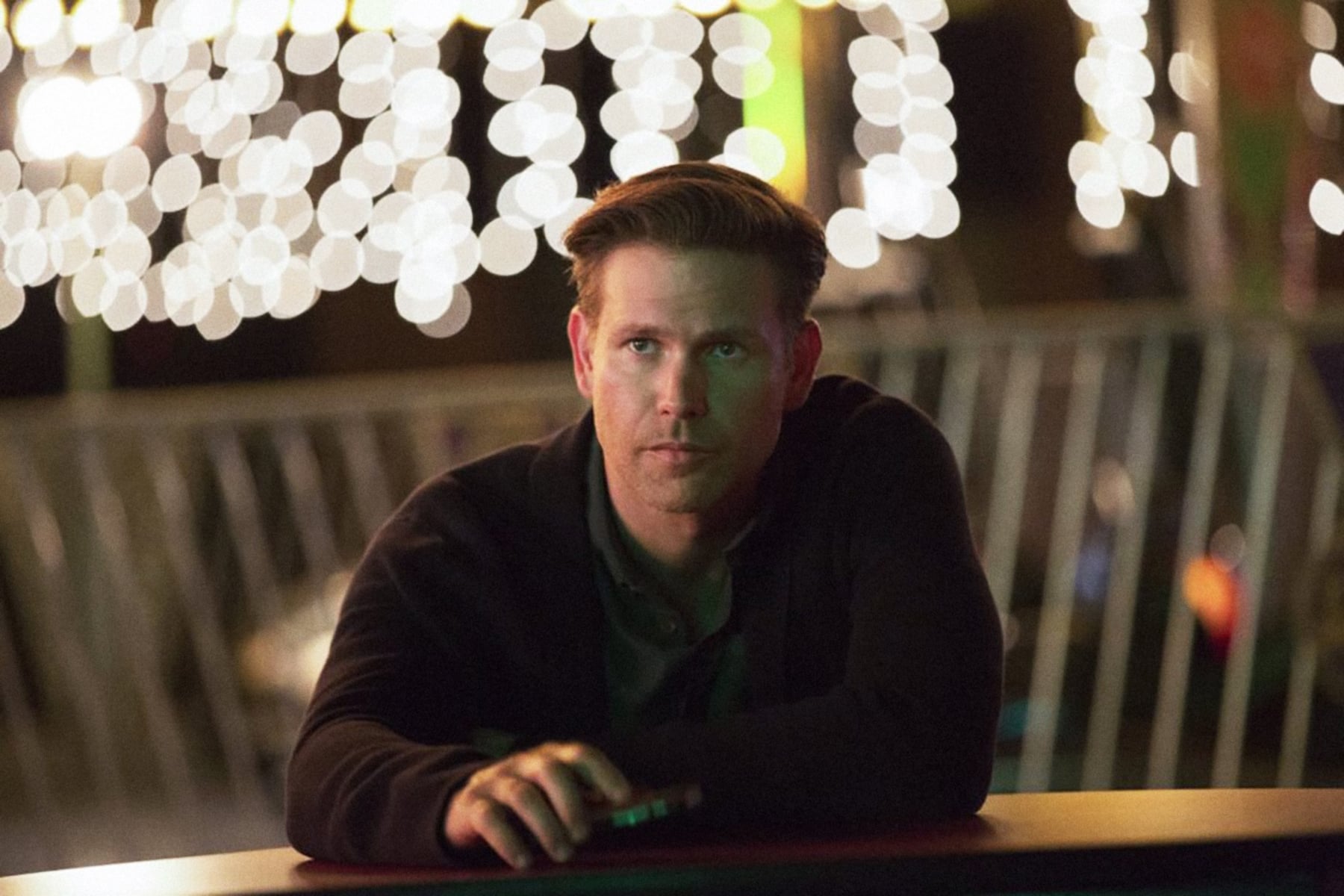 Russell and Davis aren't the only familiar faces slated to pop up, though! It was recently confirmed that Zach Roerig, who played Matt Donovan, will appear at least once, probably more, on Legacies. Matt is the sweet human who miraculously makes it through eight seasons of The Vampire Diaries as a human and a survivor and is seen taking over as sheriff of Mystic Falls in the TVD finale. But the Matt we're about to see might not be the same Matt we know and love.
ADVERTISEMENT
"He kind of went off the deep end," Roerig explained to Entertainment Weekly. "We see him in the future a little more frazzled and a little out of his mind from the vampires. He's crazy sheriff Matt Donovan." Although he's still a friend to Davis's Alaric, he's also hell-bent on keeping Mystic Falls safe from more supernatural damage, which makes him a dangerous potential antagonist too.
At least one more TVD character is headed back to Mystic Falls. News broke in August that Steven R. McQueen had reached a deal to reprise his role as Jeremy Gilbert. He's not scheduled to be a recurring character; at the moment, he's only making a cameo appearance in the third episode of the first season. No details have come out yet about the context of his return, although the former "hunter" could probably teach a thing or two to the supernatural students at the school!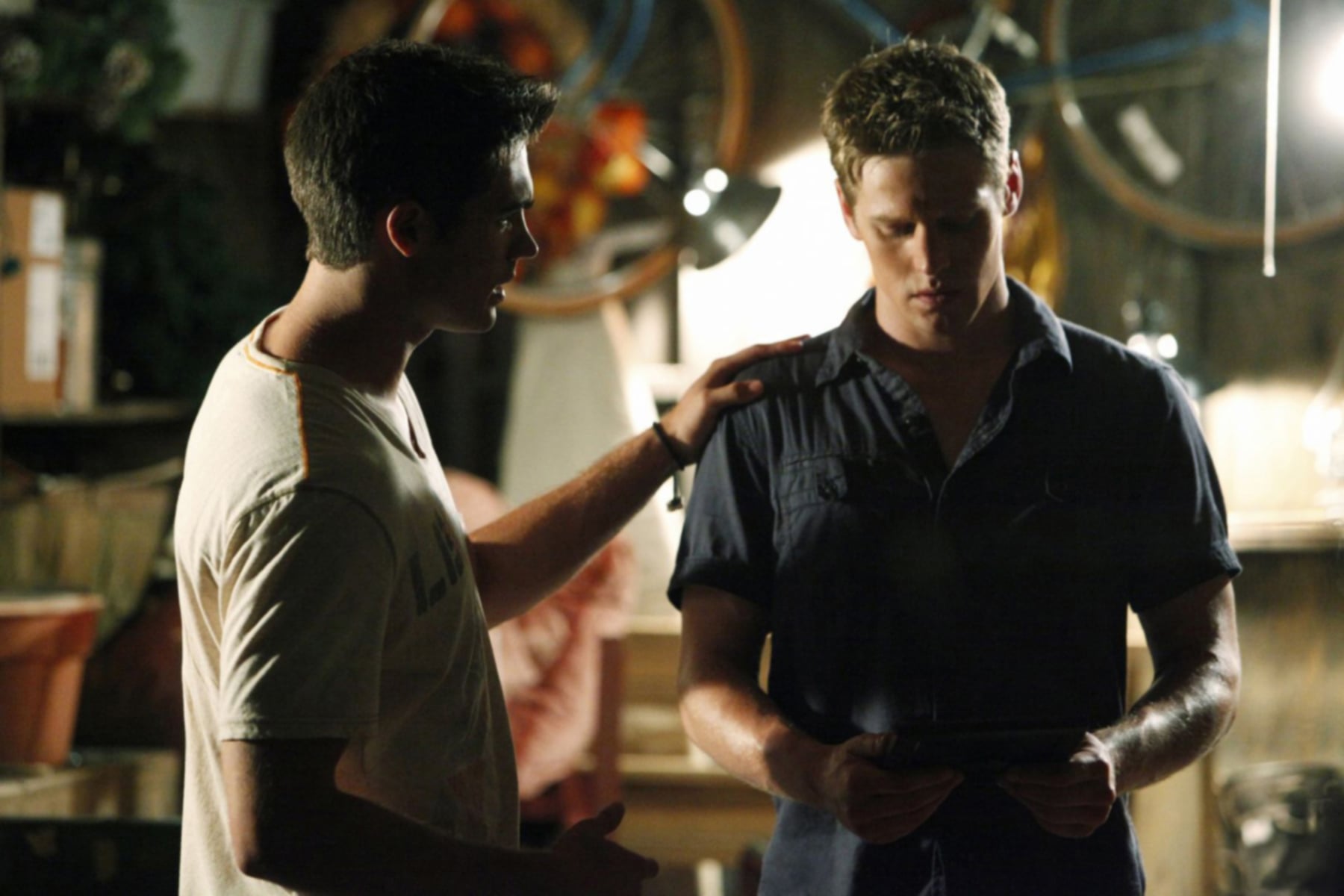 Legacies is also going to welcome back one of the original Salvatore brothers — though not in the context you might think. Paul Wesley (aka Stefan Salvatore) has been tapped to direct an episode sometime during the first season. Although no other established characters have been announced to appear, creator Julie Plec says the door is always open — we certainly hope we see more familiar faces walk through that door (once they've been invited, of course)!
Image Source: Everett Collection