McAfee anti-virus namesake 'on run from US Gov'
John McAfee, the eccentric founder and namesake of anti-virus company McAfee, has claimed to be on the run from the US Securities and Exchange Commission.
In a series of videos apparently featuring McAfee in a convoy of armoured cars, the cyber security personality claimed he had been issued a subpoena by the securities regulator.
Mr McAfee argued that the subpoena, sent to him due to his role as an executive at bitcoin-mining business MGT Capital Investments, damaged the company's prospects.
He had served as the "chief cyber security visionary" at MGT Capital from August 2017 until Janary 2018 and claimed to remain "a major stakeholder" after leaving the company.
Mr McAfee has recently been criticised for appearing to endorse on Twitter a range of cryptocurrencies, and questions have been raised as to whether he did so for personal gain.
In a video message released on Tuesday, Mr McAfee – who previously attempted to run for President of the United States as the candidate of the newly formed Cyber Party – complained about the federal government.
"The SEC was never intended to have this power. Please God America wake up and see what has happened," he said.
"The SEC is in charge of our entire industry, our companies, our manufacturing, our distribution, our creativity, our entrepreneurship.
"When it was created in the wisdom of the creators it had only civil powers. If it got pissed off at you it could sue you, end of story. Well get in line, please.
"Now, with the cooperation of the justice department, the SEC can get involved or bring people in who can punish you beyond a civil suit. The SEC owns America, please God wake up people," he declared.
Mr McAfee had previously gone on the run after being declared a "person of interest" in connection with a murder in Belize.
He subsequently blogged about his disguises while in hiding, in one instance covering himself with shoe polish and affecting a limp in an attempt to convince onlookers he was a Guatemalan trinket peddler.
"And if you think that an agency of the US Government would not stoop to assassination, kidnapping, threats, then what are you smoking, what are you smoking? Please wake up," he said in his latest video.
More from Science & Tech
Zuckerberg agrees to face EU Parliament over Facebook data use

In the future, you'll mine cryptocurrency by dancing

Robofly: Engineers unveil insect-sized flying robot

LIVE: NASA astronauts undertake spacewalk to fix space station

Facebook takes down 583m fake accounts

Uber to launch 'panic button' for passengers in app
"And, for the trouble, and if there are any in the audience, please mind your mother's advice, else you'll end up just like me."
The SEC has been contacted for comment.
Branson's astronaut training as space race hots up
Sir Richard Branson has said he is undergoing astronaut training and is just months away from being catapulted into space.
The 67-year-old Virgin boss has set his sights on turning commercial space travel into a reality since he founded Virgin Galactic and hopes to be among the first space tourists.
"We're talking about months not years – so it's close. There are exciting times ahead," he told BBC Radio 4's You And Yours, to be broadcast on Monday.
"I'm going for astronaut training, I'm going for fitness training, centrifuge and other training so that my body will hopefully cope well when I go to space."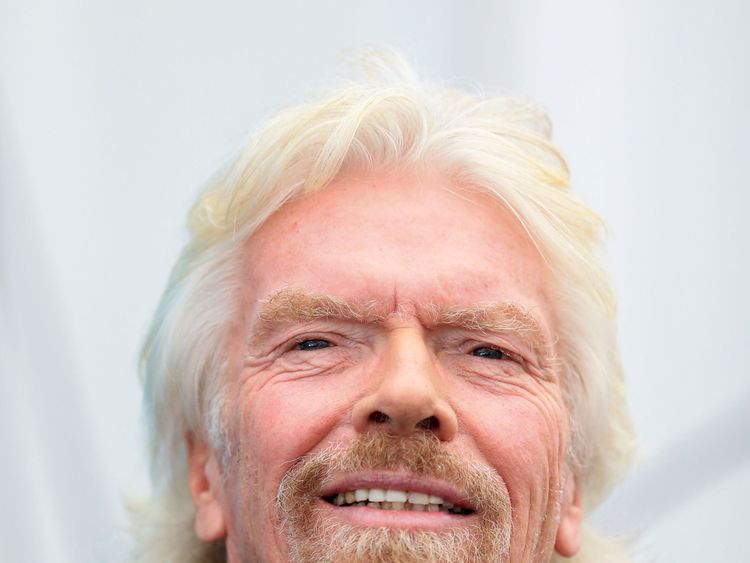 He said he has increased his fitness training by playing tennis four times a day.
"Instead of doing one set of tennis every morning and every evening I'm doing two sets. I'm going kiting and biking – doing whatever it takes to make me as fit as possible."
Sir Richard is also taking part in gruelling centrifuge training which recreates the pressures the human body experiences during space flight.
All astronauts endure G-force training which simulates the experience of take-off and travel through the earth's atmosphere.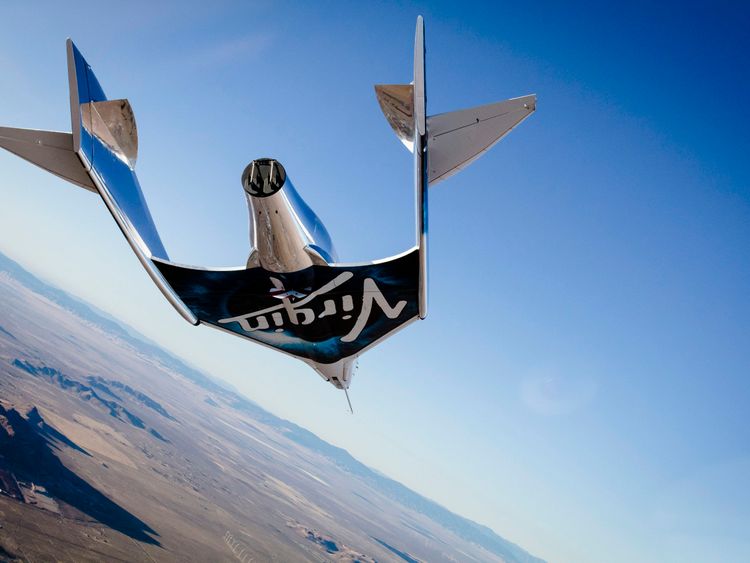 Earlier this year Virgin Galactic completed a supersonic test flight of its SpaceShipTwo passenger rocket ship.
It was the first return to the air for the company since a crash in the Californian desert in 2014 in which one pilot was killed and another was injured.
:: Elon Musk's Falcon Heavy is a space race game-changer
Sir Richard, tech entrepreneur Elon Musk and Amazon founder Jeff Bezos are in a race to get tourists into space.
While Sir Richard believes Mr Musk is "doing fantastically well" in getting cargo into space and building bigger and bigger rockets, the real tussle is between the Virgin boss and Mr Bezos.
"I think we're both (Sir Richard and Mr Bezos) neck and neck as to who will put people into space first," he said.
"Ultimately we have to do it safely. It's more a race with ourselves to make sure we have the craft that are safe to put people up there."