Michelle Gayle talks Dusty Springfield and EastEnders
Michelle Gayle talks to RTÉ Entertainment's John Byrne about starring in Son of a Preacher Man at the Bord Gáis Energy Theatre, working with Strictly's Craig Revel Horwood – and what makes EastEnders such an enduring success.
Most people do well to be any good at one thing. This is where Michelle Gayle stands out. Singer, actor, TV presenter, novelist and writer are just five of her attributes, although she's probably best known for her role as Hattie Tavernier in the BBC's long-running soap EastEnders.
That was back in the early 1990s though, and since then she's had a run of chart hits as a soul and R&B singer (you can hear her top five 1994 hit Sweetness, below), before embarking on a theatrical career, taking up writing and working on television.
The 47-year-old Londoner is currently starring in Son of a Preacher Man, a musical built around the songs associated with the late, great Dusty Springfield, which runs at Dublin's Bord Gais Energy Theatre May 22-26. It revolves around a fictitious Soho club in the Swinging Sixties, its clientele and enigmatic owner.
John Byrne: Hi Michelle! Let's get this straight from the start: Son of a Preacher Man is not about Dusty Springfield?
Michelle Gayle: It features her songs, clearly, but it's actually about three people who are experiencing heartbreak and unrequited love. And we bond over that – and our love for Dusty Springfield songs.
It enables us to use Dusty Springfield songs, but use them as our characters, and how we're feeling, as opposed to copying Dusty's vocals which, I think, is nigh-on impossible.
But the songs are great – that's also an undeniable fact – and we interpret the songs through our stories.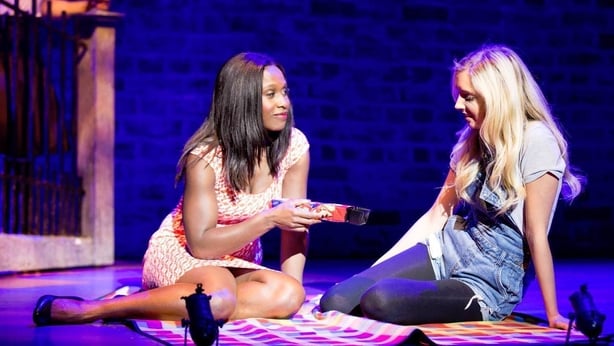 She became a legendary singer throughout the 1960s and '70s – but do you think anyone under 40 knows who Dusty was?
While a sizeable section of our audience is older and has experienced her, but you have under-30s and under-40s. Her songs have crossed over! If you think about it… It's almost impossible to not have heard some of her songs, because they were that good. They get played all the time.
For yourself, it must be a huge benefit being an actor and a singer, because you can do gigs such as this?
Exactly. So that's my good fortune, of that being my bread and butter for a long time, and being able to combine the two is a pleasure. Especially with the cast we have in Son of a Preacher Man, because this cast is so talented.
And a great number of them also play instruments, so they can sing, dance, act and play instruments. And we're not talking about any old instruments. You're not talking about a tambourine here. They can play cello, violin, trumpet. So they're such a multi-talented cast, it really is a pleasure to work with them.
It's very much a feelgood show, isn't it?
Yes. It's a rollercoaster, but by the end everyone's up in their seat and just partying. And Dublin? Hmm! May be known for partying somewhat? Come up to Dublin, come out in Dublin, and enjoy it, because 99% of the audiences, by the end, are standing up and dancing, singing along and that's the joy of it.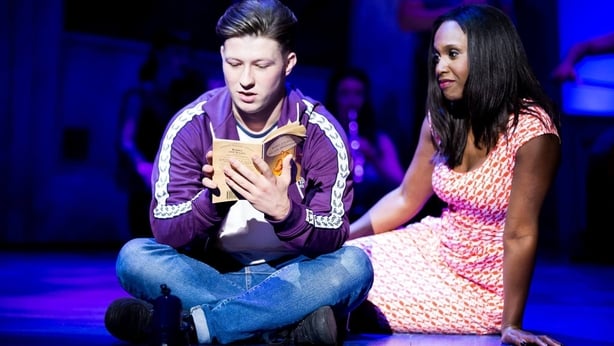 At this stage in your career, have you got a philosophy, a big plan, or do you take it as it comes?
I plot some things out in my head, because I write also. I kind of make plans for what I can do, so I can also write, but acting-wise you're only as good as what you're offered, aren't you? So, you never know what you're going to be offered.
But what I do get offered I definitely choose the things that challenge me, and get me to be with people I like – and also get me to be with people I want to work with, so I can learn – because you have to challenge yourself, and you have to keep learning, and keep pushing yourself.
And I really wanted to work with Craig Revel Horwood (Strictly Come Dancing's bad guy, who choreographed and directed Son of a Preacher Man) because I knew he would push me. And he has (laughs).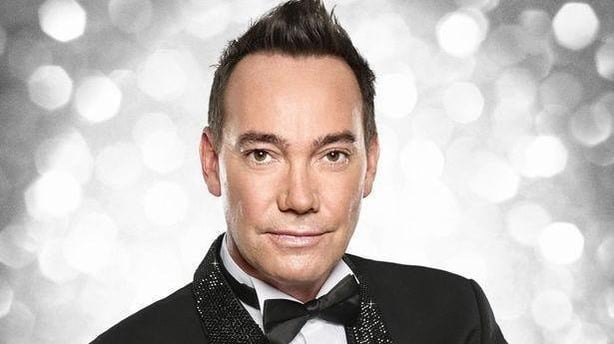 I believe he's a tough taskmaster?
He is, but it is rewarding when he's happy because you know that he's squeezed the best out of you.
We can't let you go without mentioning EastEnders. It's a long time since you've been in the show, which has been on TV for over 30 years – what you reckon has kept it going?
I think that people love the characters, and they've fallen in love with the pub! And the set. So many of these things you associate with the show. They've even fallen in love with the drums at the end. Duh, duh, duh, duh-duh-deh-duh!
All these things are quite iconic now, aren't they? They're part of the tapestry of your life.
Son of a Preacher Man runs at the Board Gais Energy Theatre May 22-26. Tickets available from Ticketmaster
New Order singer: 'Kids abandoned over mental health'
By Lucy Cotter, arts and entertainment correspondent
New Order's Bernard Sumner believes the "underfunding" of mental health services for young people is "disgusting" and a ticking time bomb for this country.
As the band showcases a new Sky Arts documentary about their work, called Decades, the musician said nearly four decades on from the suicide of Joy Division singer Ian Curtis that mental health provisions for young people haven't moved on.
"I'm not just talking about epilepsy but mental health issues for young people especially school kids it's criminally underfunded," he told Sky News.
"When the coalition government, after the banking crisis in 2008, formed they underfunded the NHS and they completely underfunded help for young people with mental issues."
Sumner continued: "And it's still the same way and it's young kids at school that really, really need help and they've just been abandoned.
"And that's going to create a time bomb for this government and this country – attention needs to be brought to it. It's disgusting."
Sumner, who was an original band member of Joy Division, said Curtis would have struggled with the pressures that bands now face.
He said: "It's obviously incredibly sad what happened and we wish Ian could have been around to enjoy all of this. But to be honest, I don't think his health was intact enough for him to be able to stand the rigours of touring, because it can be pretty punishing.
"It can be pretty tough, pretty exhausting and I don't think Ian's health was in a fit state to do any of that so there would have been some kind of implosion that happened."
Drummer Stephen Morris believes there has been a shift in attitudes and Ian Curtis was affected by the stigmas surrounding mental illness in the 1970s.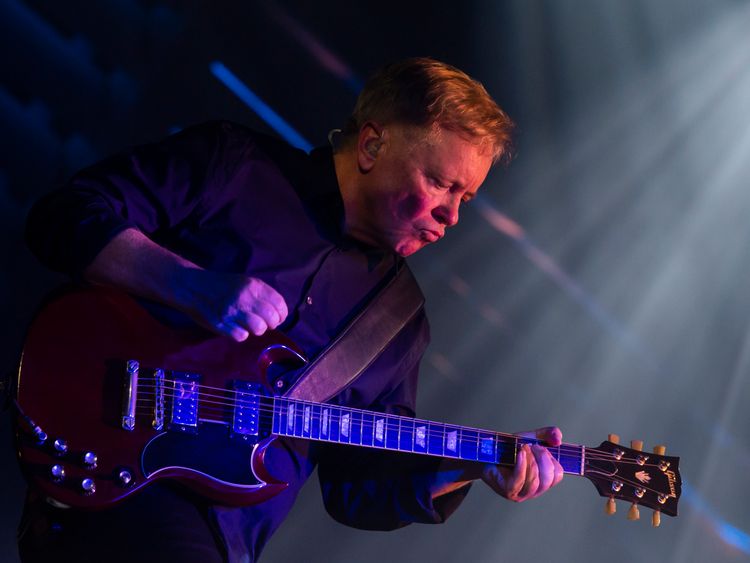 He said: "Ian had epilepsy and it's an illness people have got much better at understanding nowadays and it's great that people are aware of all kinds of mental illness from getting really depressed to schizophrenia.
"It's much better understood than it was in the 70s. And I think that kind of attitude affected Ian a little bit because he had it and he knew that that was an attitude that existed at the time and thank god we've moved on a bit."
Decades airs on Sky Arts this week and follows New Order as they rehearse and stage a number of concerts as part of one of their most acclaimed collaborations with the artist Liam Gillick and a synth orchestra.
It was an idea which started out at the Manchester International Festival and the film gives a rare insight into the band and their creative processes.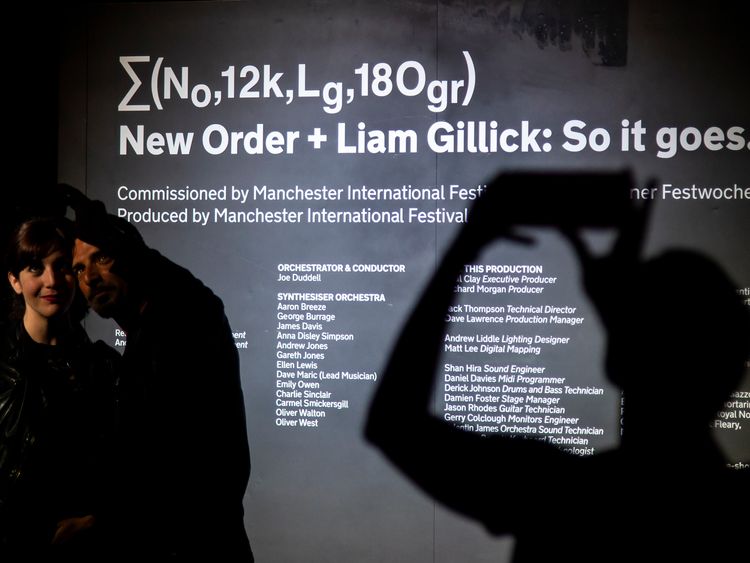 Morris admits it was technically difficult to pull off but very satisfying. It also forced them to sit down and listen to all their old material and to reflect on the past.
They also talk about the importance of Manchester. They're are all originally from the city, and Joy Division did their first TV appearance nearly 40 years ago to this day at Granada Studios thanks to Tony Wilson.
Sumner continued: "The boss of our record label, Tony Wilson, who's sadly passed away – when he was alive was also a TV presenter and somehow we wangled to get on his TV show and he was so impressed he bought the band and put us on his label.
"And here we are we've come full circle, we're here at [arts centre] Home on Tony Wilson Way and it's strange how things turned out.
More from Ents & Arts
Sky and Netflix announce plans to create 'ultimate' TV package

TV host and comedy writer Denis Norden dies aged 96

10 of Denis Norden's best lines on everyday life

Gerard Depardieu 'reveals wish for Turkish citizenship' during North Korea trip

Bert and Ernie are not gay, says Sesame Street organisation as writer's claim denied

Justin Bieber and Hailey Baldwin married, says uncle Alec despite model's denial
"You would never have thought all this would have happened. Although Tony would have done – he would have had that vision".
Decades airs on Sky Arts on 22 September at 9pm.