Michelle Gayle talks Dusty Springfield and EastEnders
Michelle Gayle talks to RTÉ Entertainment's John Byrne about starring in Son of a Preacher Man at the Bord Gáis Energy Theatre, working with Strictly's Craig Revel Horwood – and what makes EastEnders such an enduring success.
Most people do well to be any good at one thing. This is where Michelle Gayle stands out. Singer, actor, TV presenter, novelist and writer are just five of her attributes, although she's probably best known for her role as Hattie Tavernier in the BBC's long-running soap EastEnders.
That was back in the early 1990s though, and since then she's had a run of chart hits as a soul and R&B singer (you can hear her top five 1994 hit Sweetness, below), before embarking on a theatrical career, taking up writing and working on television.
The 47-year-old Londoner is currently starring in Son of a Preacher Man, a musical built around the songs associated with the late, great Dusty Springfield, which runs at Dublin's Bord Gais Energy Theatre May 22-26. It revolves around a fictitious Soho club in the Swinging Sixties, its clientele and enigmatic owner.
John Byrne: Hi Michelle! Let's get this straight from the start: Son of a Preacher Man is not about Dusty Springfield?
Michelle Gayle: It features her songs, clearly, but it's actually about three people who are experiencing heartbreak and unrequited love. And we bond over that – and our love for Dusty Springfield songs.
It enables us to use Dusty Springfield songs, but use them as our characters, and how we're feeling, as opposed to copying Dusty's vocals which, I think, is nigh-on impossible.
But the songs are great – that's also an undeniable fact – and we interpret the songs through our stories.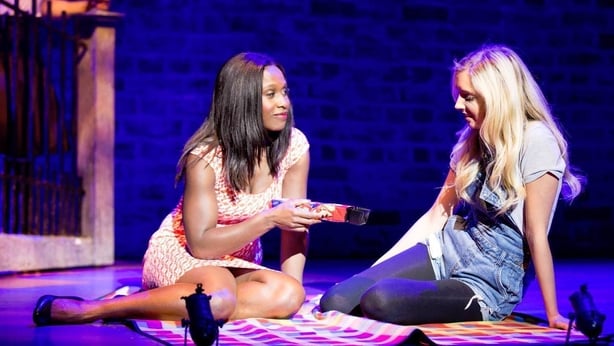 She became a legendary singer throughout the 1960s and '70s – but do you think anyone under 40 knows who Dusty was?
While a sizeable section of our audience is older and has experienced her, but you have under-30s and under-40s. Her songs have crossed over! If you think about it… It's almost impossible to not have heard some of her songs, because they were that good. They get played all the time.
For yourself, it must be a huge benefit being an actor and a singer, because you can do gigs such as this?
Exactly. So that's my good fortune, of that being my bread and butter for a long time, and being able to combine the two is a pleasure. Especially with the cast we have in Son of a Preacher Man, because this cast is so talented.
And a great number of them also play instruments, so they can sing, dance, act and play instruments. And we're not talking about any old instruments. You're not talking about a tambourine here. They can play cello, violin, trumpet. So they're such a multi-talented cast, it really is a pleasure to work with them.
It's very much a feelgood show, isn't it?
Yes. It's a rollercoaster, but by the end everyone's up in their seat and just partying. And Dublin? Hmm! May be known for partying somewhat? Come up to Dublin, come out in Dublin, and enjoy it, because 99% of the audiences, by the end, are standing up and dancing, singing along and that's the joy of it.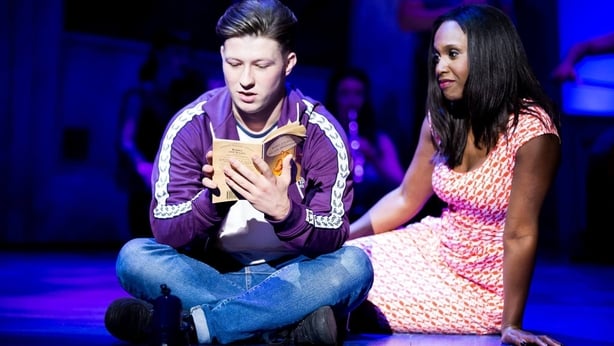 At this stage in your career, have you got a philosophy, a big plan, or do you take it as it comes?
I plot some things out in my head, because I write also. I kind of make plans for what I can do, so I can also write, but acting-wise you're only as good as what you're offered, aren't you? So, you never know what you're going to be offered.
But what I do get offered I definitely choose the things that challenge me, and get me to be with people I like – and also get me to be with people I want to work with, so I can learn – because you have to challenge yourself, and you have to keep learning, and keep pushing yourself.
And I really wanted to work with Craig Revel Horwood (Strictly Come Dancing's bad guy, who choreographed and directed Son of a Preacher Man) because I knew he would push me. And he has (laughs).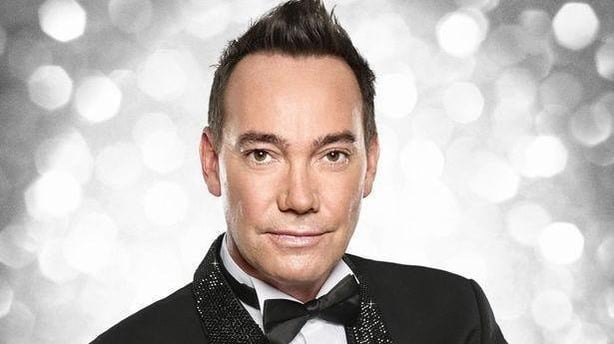 I believe he's a tough taskmaster?
He is, but it is rewarding when he's happy because you know that he's squeezed the best out of you.
We can't let you go without mentioning EastEnders. It's a long time since you've been in the show, which has been on TV for over 30 years – what you reckon has kept it going?
I think that people love the characters, and they've fallen in love with the pub! And the set. So many of these things you associate with the show. They've even fallen in love with the drums at the end. Duh, duh, duh, duh-duh-deh-duh!
All these things are quite iconic now, aren't they? They're part of the tapestry of your life.
Son of a Preacher Man runs at the Board Gais Energy Theatre May 22-26. Tickets available from Ticketmaster
Sandra Bullock wants more complex mothers in movies
Sandra Bullock – who plays a reluctant mother in dystopian horror Bird Box – reckons unconventional female roles needed to become more common.
In the film, Bullock fights an unseen monster which has decimated the world's population. Whoever sees it is driven to kill themselves, and those that survive use blindfolds when they go outside.
Bird Box charts Malorie (Bullock) as she leads her two children down a treacherous river path blindfolded to a place she hopes will keep them safe.
The actress said the complexities of motherhood had not yet been properly examined by the film industry, and that she hoped the Susanne Bier-directed film could go some way to correcting this.
She told the Press Association: "Something that I knew, I didn't necessarily learn it, the way motherhood has been represented on film needed to not just change, it needed to expand because the complexities of being a mum, I don't think, have not been fully represented cinematically.
"And Malorie is someone who is not a natural parent, or at least you think so. This is not someone who has a natural inclination to be mum, not the desire, the drive, or the want.
"And you go, 'This is not a good representation of a mother'. But you go, 'Is it really not?' Because she fights. She is using everything she knows and understands to save these little creatures' lives. Her fear is driving her.
"I learned that we need to start showing women in a more complex fashion when it comes to motherhood, the same we need to show men in a more complex fashion when it comes to those who are incredibly maternal and who are very demonstrative and loving and hopeful with their kids.
"It's happening all over the world but we are just not seeing enough of it on film."
Bullock, who has two adopted children, added that she had struggled with the film's portrayal of motherhood, which had left her feeling "hopeless".
She added that playing an apparently uncaring mother had made her feel uncomfortable but it had been important to shatter the "fairytale" idea that all women are natural mothers.
The 54-year-old said: "What was odd was that it was more uncomfortable for me to play Malorie in her flashbacks, when she is pregnant, when she is sort of disconnected from the idea of being a mum. I felt hopeless. I felt weak in a way.
"We have got to stop thinking about this idea, which comes from a very fairytale makeup, of what a family looks like, what a partnership looks like, what a mother looks like, what a father looks like.
"That's what I loved so much about this [film]. It was just people being there for each other, loving each other at the worst of times. You know, where they came from, what they look like or what their past was had no bearing on their current situation."
Bird Box will become available on Netflix on December 21.