Most UK homes overpay for their energy, Ofgem finds
A majority of UK homes remain on poor value energy bills, according to the industry regulator as a price cap looms on so-called default tariffs.
In its annual State of the Energy Market report, Ofgem said it had noted a marked shift in customers leaving the so-called "big six" firms for smaller, independent suppliers.
The watchdog said that while that had tipped the big six – British Gas, EDF, E.ON, SSE, npower and Scottish Power – into the first fall in collective profits since 2014, there were still too many customers being failed.
It measured a 10% decline in earnings totalling £900m this year for the big six as smaller firms snapped up market share.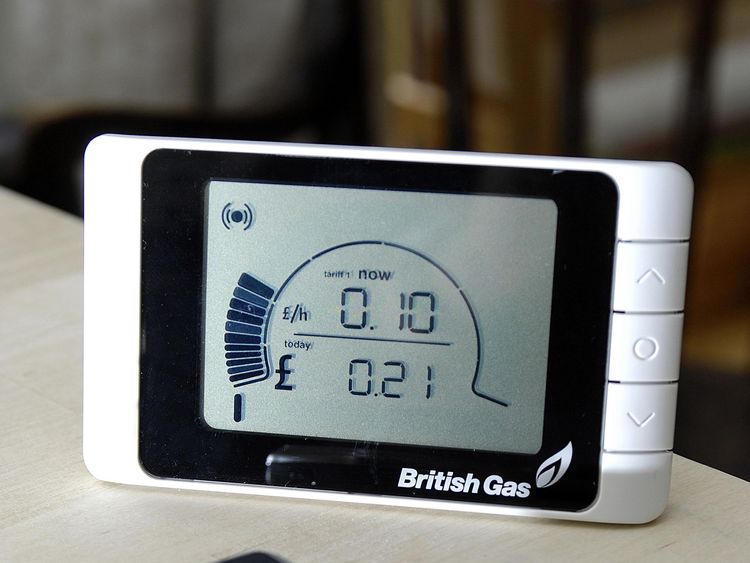 Ofgem said they now accounted for a quarter of the household supply sector.
However, as of April, it said 54% of homes were still on controversial default tariffs – including standard variable tariffs (SVTs) compared to 57% a year earlier.
These are bills which customers have been rolled on to when a fixed price contract ends and they have failed to either switch supplier or agree a new price.
Ofgem revealed its findings as a separate report by National Grid – which is responsible for keeping the lights on and gas flowing – showed it was "confident" there would be no energy crunch this winter.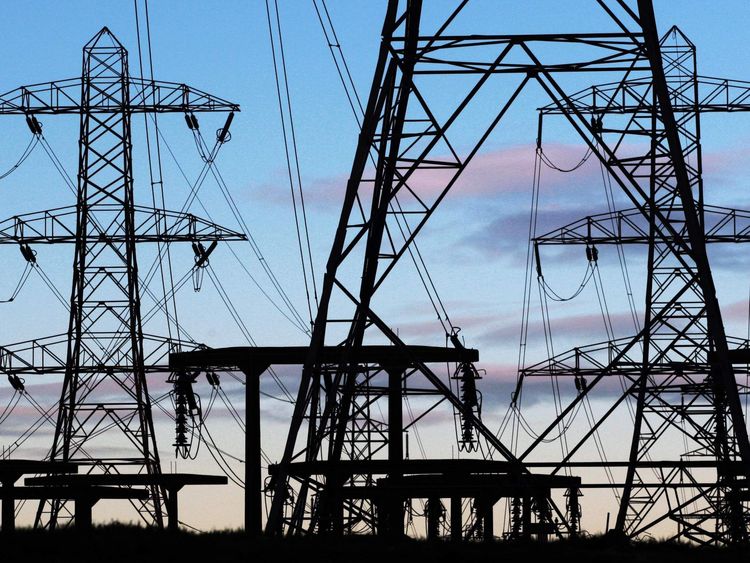 The company said there was sufficient capacity to avoid a repeat of last winter's scare when gas prices spiked during the "Beast from the East" cold snap after a series of breakdowns combined to hurt supplies.
Ofgem said those on prepayment meters were still the most likely to be paying over the odds for their energy.
It announced it was to take a look at the issue of self-disconnection after a survey found 10% of prepayment customers had cut off their electricity or gas supply because they did not top up their meters.
Dermot Nolan, chief executive at Ofgem, said: "We have witnessed many positive developments in energy over the last year, but the market is still not delivering good outcomes for all, especially the vulnerable.
"Ofgem has introduced the safeguard tariff which ensures that five million households, including some of the most vulnerable, pay a fairer price for their energy.
:: Regulator clears SSE / npower merger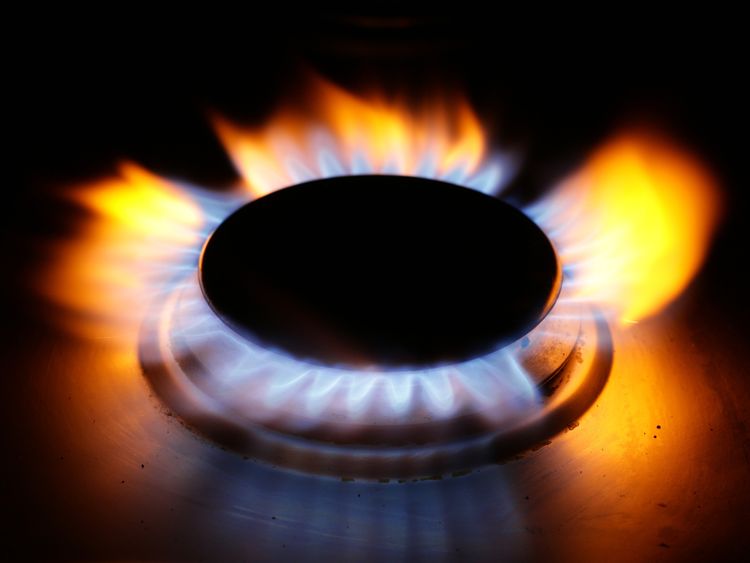 "Price protection will be extended to a further 11 million customers on the worst deals.
"We will continue to facilitate the transformation of the energy market to ensure that benefits are captured for all consumers and ensure no-one is left behind."
Lawrence Slade, chief executive of industry body Energy UK, said: "Ofgem's State of the Market report demonstrates how the energy sector continues to transition, with increasing competition and engagement driving benefits for
consumers, with switching up, complaints down and households spending less on average of their household budget on energy than last year.
"It is also welcome to see customer satisfaction with complaints handling increasing and the number of customers on standard tariffs continuing to fall.
More from Business
Patisserie Valerie owner warns on future as crisis deepens

Trump takes aim at 'crazy' Fed as markets sink following US slump

Q&A: The global stock market sell-off explained

Mandatory ethnic pay reporting 'to create a fairer and more diverse workforce'

Why Uber is appealing against drivers' rights

HSBC turns to ex-JPMorgan banker Guyett after 'mutiny memo'
"And the industry is proactively taking steps to go further with a number of voluntary initiatives to improve service for customers, including the Energy Switch Guarantee which provides customers with the reassurance that switching will be simple, speedy and safe.
"The independently-chaired Commission for Customers in Vulnerable Circumstances is also looking at how all stakeholders, including Government and industry, can improve services for those in most need."
Firms to launch Brexit contingency plans before Christmas
The majority of British businesses are preparing to launch contingency plans before Christmas as hopes of a Brexit deal fade.
A survey of 236 firms for the Confederation of British Industry (CBI) found that many will make "damaging" moves which will include cutting jobs and relocating work overseas.
The survey focused on companies employing fewer than 500 people and it found that 82% of firms will start to implement their contingency plans by December if the Brexit process does not get any clearer.
The news comes as fears grow that the UK could leave the European Union in March without a deal, resulting in tariffs on exports, border checks and travel restrictions.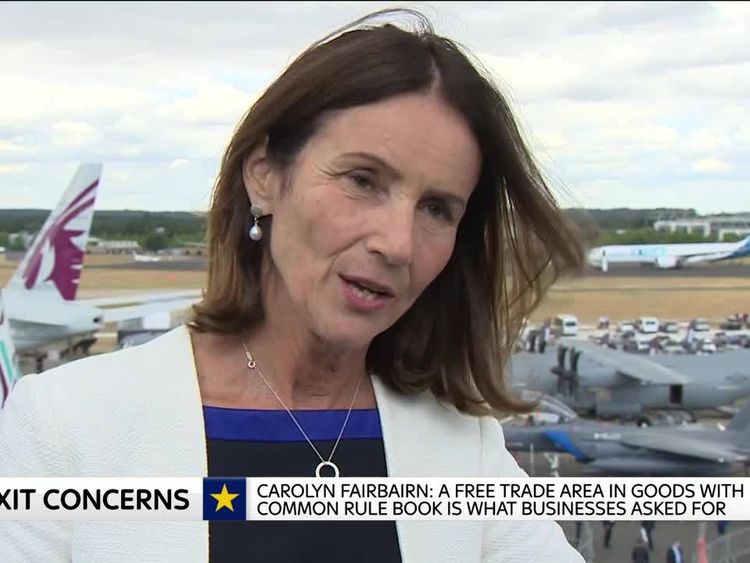 CBI director general Carolyn Fairbairn said the situation was "urgent", adding: "The speed of negotiations is being outpaced by the reality firms are facing on the ground.
"Unless a withdrawal agreement is locked down by December, firms will press the button on their contingency plans.
"Jobs will be lost and supply chains moved.
"The knock-on effect for the UK economy would be significant: living standards would be affected and less money would be available for vital public services including schools, hospitals and housing."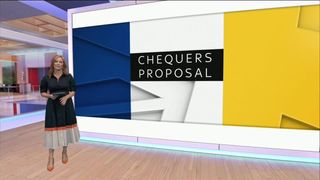 She said the uncertainty was "draining investment" from the UK, adding: "From a multinational plastics manufacturer which has cancelled a £7m investment, to a fashion house shelving £50m plans for a new UK factory, these are grave losses to our economy.
"Many firms won't publicise these decisions, yet their impact will show in lower GDP years down the line."
According to the CBI, 80% of companies said Brexit had already had a negative impact on their investment decisions, more than double the 36% that said the same a year ago.
Two-thirds said Brexit had affected how attractive the UK was to investors. One in four said it had no impact.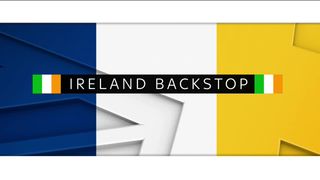 Last week's summit between prime minister Theresa May and Europe's leaders made little progress towards a deal and a second summit in November has been called off.
The next meeting is scheduled for December but, even if a deal is reached, there is no guarantee that parliament will approve it.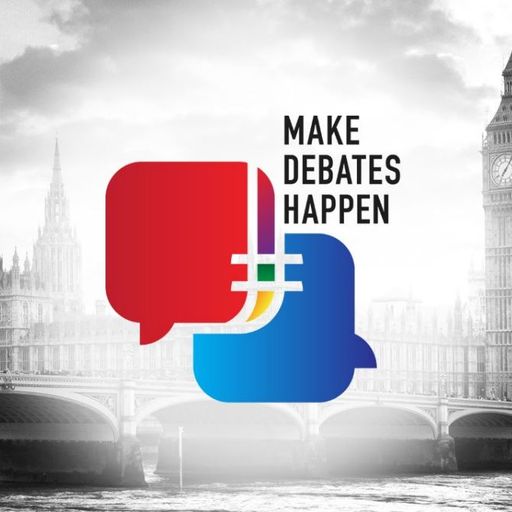 Sign here to force leaders to debate on TV
Thousands have signed our petition for an Independent Leaders' Commission to organise election debates – have you?
A spokesman for the Department for Exiting the European Union said: "We are working hard to deliver a deal that works for businesses and remain confident of a positive outcome.
More from Brexit
Does the mass march make a 'People's Vote' more likely?

Brexit march: '700,000' protesters walk through London

Farage 'happy to have another referendum in 20 years'

LIVE: Hundreds of thousands attend Brexit march

March in London calling for people's vote on Brexit

Avoid Brexit 'no-deal' at all costs, urge Japanese car firms
"In the unlikely event we leave the EU without a deal, we have issued over 100 technical notices to help businesses make informed plans and preparations.
"We have engaged extensively with businesses and industry bodies from all sectors of the economy throughout the exit process and will continue to do so."