O2 data outage won't be fixed until tomorrow
O2 has said a "full service" will be restored by Friday morning following a data outage, which affected millions of users.
In a joint statement from the CEOs of O2 and Ericsson, a provider for the phone operator, they apologised to customers for the "poor experience" they faced as they struggled to get online on Thursday.
Mark Evans, the CEO of Telefonica (O2) said: "I want to let our customers know how sorry I am for the impact our network data issue has had on them, and reassure them that our teams, together with Ericsson, are doing everything we can.
"We will continue to work with Ericsson, through the night, who have assured us that a full service will be restored for customers by the morning. We fully appreciate it's been a poor experience and we are really sorry."
Ericsson's UK chief Marielle Lindgren explained why users were unable to receive any data.
"The cause of today's network issue is in certain nodes in the core network resulting in network disturbances for a limited number of customers across the world, including in the UK," she said.
"We have been working hard on resolving the UK data issue since early this morning.
"The faulty software that has caused these issues is being decommissioned. Our priority is to restore full data services on the network by tomorrow morning. Ericsson sincerely apologises to customers for the inconvenience caused."
The data outage has meant O2 has seen a strain on users making and receiving voice calls too.
The problem has also hit customers of Sky Mobile, Tesco Mobile, Lyca Mobile and GiffGaff – all of which use O2's infrastructure.
Earlier, O2 said it suspended planned work or updates to its systems and network.
It said: "This allowed hundreds of people from both our technical teams and our third-party supplier's teams to focus on fixing the problem, helping us to restore data services as quickly as we can which will also help reduce the high network demand we're currently seeing for voice calls."
The problem started early on Thursday morning and has still not been fixed, with customers unable to use 3G and 4G services to access the internet.
Social media users vented their frustration.
".@02 come on 02 unable to text anyone all my texts are failing, and no data. Currently using my WiFi," wrote one user.
Another added: "Nice start to today 02 data has gone down, thank God for free Wifi on buses."
A third said: "Where has all the data gone…..@02 appears to have broken this morning! No mobile access on my phone Good job I have different provider on iPad!"
More from Science & Tech
Penicillin to MRI: British universities' greatest inventions

Huawei CFO Meng Wanzhou facing extradition to the US after arrest in Canada

MPs release secret documents showing Facebook targeted rivals

Mystery of dark matter may have been solved by Oxford scientists

Global carbon emissions expected to reach all-time high

UK chipmaker Graphcore hits unicorn status with new funding
Users of Japan's Softbank phone operator – also an Ericsson customer – were among those affected.
More follows…
Video games workers create union to demand rights
By Bethan Staton, news reporter
Workers in the video games industry have formed a union for the first time in the UK.
Excessive and unpaid overtime, precarious contracts and discrimination are all serious problems in the industry, according the the Games Workers' Union, which launched on Friday.
Now it is hoping to use collective organising to fix a "broken sector and create an ethical industry", according to founding member Dec Peach.
"For as long as I can remember it has been considered normal for games workers to endure zero-hours contracts, excessive unpaid overtime, and even sexism and homophobia as the necessary price to pay for the privilege of working in the industry," he said.
When the union holds its first meeting on Sunday, one of the biggest concerns for Mr Peach and his follow members is likely to be "crunch" – the practice of excessive unpaid overtime that's common in the industry.
In a 2016 survey by the International Games Developers' Association (IGDA), 51% of game developers said their job involved "crunch time" and a further 44% reported working long or extended hours.
Karn Bianco, a general programmer and GWU UK spokesperson, told Sky News that when he started in the industry he would work around 80 hours a week, much of which was unpaid.
"It was voluntary then, because I was so excited to be working in this industry," he said, estimating his average working week at around 80 hours. "But it didn't take long for it to affect me, and I started making an effort to work less."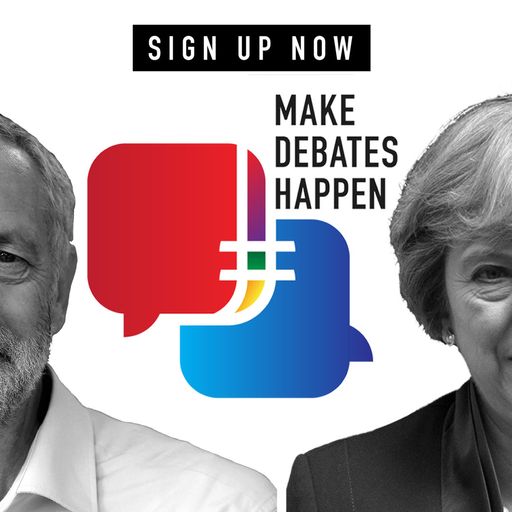 Force leaders to debate on TV
More than 120,000 people have signed the petition – have you?
Burnout is common in the video games industry. Mr Bianco said it's normal for people to last five years or so, then move on to other areas of work where conditions and pay are better.
Crunch is not the only concern. Surveys show a majority of games developers think diversity is important, but scandals like GamerGate – which saw targeted harassment, death and rape threats against women in the industry – have suggested the scene can be hostile to minorities and women.
"Diversity and inclusion is a problem in what's a majority white male industry," Mr Bianco.
"There's a lot of toxicity that doesn't necessarily come from that but certainly isn't helped. And it's something companies have historically been bad at tackling."
GWU-UK is part of the global Games Workers' Union, but in the UK it is a branch of Independent Workers of Great Britain, a union that's made waves unionising "gig-economy" workforces like Uber drivers or cycle couriers.
Some games workers share much in common with these precariously employed groups.
More from UK
Visitors evacuated as fire breaks out at Chester Zoo

Grieving mum urges parents to discuss organ donation after son's tragic death

Jasmin Mistry jailed for four years after admitting £250,000 cancer lie

Waitrose to take glitter out of Christmas for the environment

Rescued yachtswoman Susie Goodall would do it again 'in a heartbeat'

Refugees hoping to top Christmas singles chart with festive charity track
According to the IGDA, 27% of employed developers had worked for three to five employers in the last five years – a figure that indicates serious volatility in the industry.
People are welcome to join the union if they are involved in any area of video game production. Artists, producers, programmers and testers – both freelance and staff – will be part of the branch.