Rutland races to avert Gardman collapse
By Mark Kleinman, City editor
The former owner of Maplin, the electrical goods retailer which collapsed this year, is racing to prevent another of the companies it owns crashing into administration within days.
Sky News has learnt that Rutland Partners is canvassing bids to rescue Gardman Group, one of the UK's biggest providers of garden products.
Sources said that the company had filed a notice of intention to appoint administrators in order to buy itself breathing space as it attempts to negotiate an emergency sale with prospective buyers.
They added that Rutland had already received a number of "credible" bids and that the turnaround investor was confident of securing a deal that would avert Gardman's collapse.
It is understood that a deal needs to be concluded sometime next week to avoid that fate, although it was unclear on Thursday whether any sale would be on a solvent basis or through a pre-pack administration.
Founded in 1992, Gardman supplies products across a range of garden products categories, such as solar lighting, gardening tools and bird-care products.
Rutland bought the company in 2015 from a syndicate of banks, saying that the deal "gives the business stability and the resources to develop its operations to better address market needs".
The accelerated sale process is being run by PricewaterhouseCoopers, which would be expected to act as Gardman's administrator if a collapse becomes unavoidable.
More from Business
Trump takes aim at 'crazy' Fed as markets sink following US slump

Mandatory ethnic pay reporting 'to create a fairer and more diverse workforce'

End of the Saturday job: Teens prefer casual work

Owner of The Scotsman Johnston Press hangs up 'for sale' sign

Economic growth 'boosted in part by warm weather' – ONS

Final Brexit divorce deal could be reached by next Wednesday – EU
An insolvency would deal a major blow to Rutland, which saw Maplin crash into administration in February, falling victim to the same toxic cocktail which has forced the high street to undergo a period of brutal restructuring.
A spokeswoman for Rutland declined to comment.
Firms to launch Brexit contingency plans before Christmas
The majority of British businesses are preparing to launch contingency plans before Christmas as hopes of a Brexit deal fade.
A survey of 236 firms for the Confederation of British Industry (CBI) found that many will make "damaging" moves which will include cutting jobs and relocating work overseas.
The survey focused on companies employing fewer than 500 people and it found that 82% of firms will start to implement their contingency plans by December if the Brexit process does not get any clearer.
The news comes as fears grow that the UK could leave the European Union in March without a deal, resulting in tariffs on exports, border checks and travel restrictions.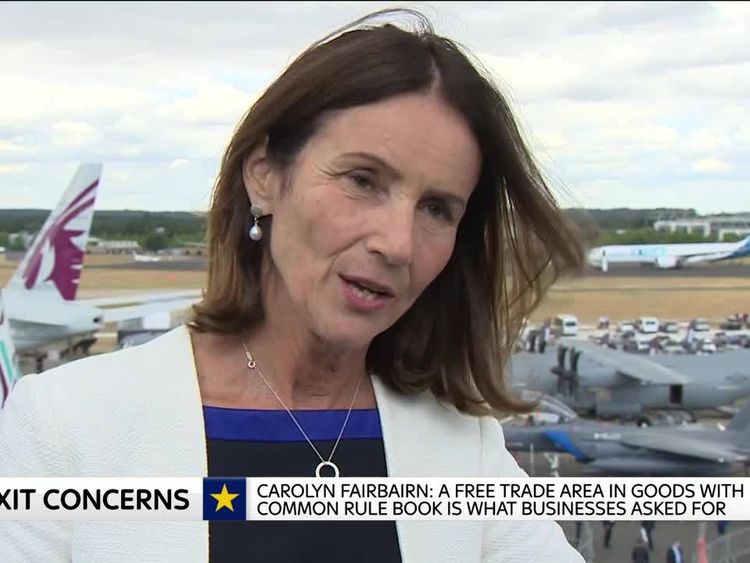 CBI director general Carolyn Fairbairn said the situation was "urgent", adding: "The speed of negotiations is being outpaced by the reality firms are facing on the ground.
"Unless a withdrawal agreement is locked down by December, firms will press the button on their contingency plans.
"Jobs will be lost and supply chains moved.
"The knock-on effect for the UK economy would be significant: living standards would be affected and less money would be available for vital public services including schools, hospitals and housing."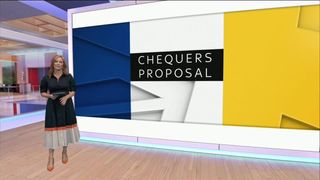 She said the uncertainty was "draining investment" from the UK, adding: "From a multinational plastics manufacturer which has cancelled a £7m investment, to a fashion house shelving £50m plans for a new UK factory, these are grave losses to our economy.
"Many firms won't publicise these decisions, yet their impact will show in lower GDP years down the line."
According to the CBI, 80% of companies said Brexit had already had a negative impact on their investment decisions, more than double the 36% that said the same a year ago.
Two-thirds said Brexit had affected how attractive the UK was to investors. One in four said it had no impact.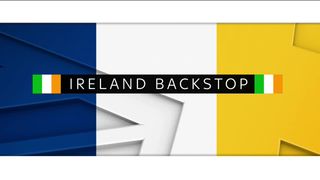 Last week's summit between prime minister Theresa May and Europe's leaders made little progress towards a deal and a second summit in November has been called off.
The next meeting is scheduled for December but, even if a deal is reached, there is no guarantee that parliament will approve it.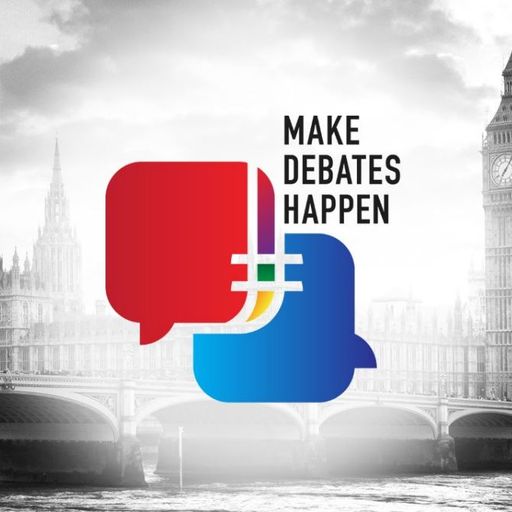 Sign here to force leaders to debate on TV
Thousands have signed our petition for an Independent Leaders' Commission to organise election debates – have you?
A spokesman for the Department for Exiting the European Union said: "We are working hard to deliver a deal that works for businesses and remain confident of a positive outcome.
More from Brexit
Does the mass march make a 'People's Vote' more likely?

Brexit march: '700,000' protesters walk through London

Farage 'happy to have another referendum in 20 years'

LIVE: Hundreds of thousands attend Brexit march

March in London calling for people's vote on Brexit

Avoid Brexit 'no-deal' at all costs, urge Japanese car firms
"In the unlikely event we leave the EU without a deal, we have issued over 100 technical notices to help businesses make informed plans and preparations.
"We have engaged extensively with businesses and industry bodies from all sectors of the economy throughout the exit process and will continue to do so."