Scientists unveil insect-sized flying robot
Scientists have invented an insect-sized flying robot that is free from electric wires tethering it to the ground.
RoboFly is slightly heavier than a toothpick and is powered by a laser beam, using a tiny on-board circuit to convert the laser energy into electricity to flap its wings.
Its inventors are engineers from the University of Washington (UW) and they are going to present their work at the International Conference on Robotics and Automation in Brisbane, Australia, next week.
They expect that, in the future, RoboFly could help with tasks like inspecting crops or detecting gas leaks.
"Before now, the concept of wireless insect-sized flying robots was science fiction," said Dr Sawyer Fuller, co-author of the study.
"Would we ever be able to make them work without needing a wire?" asked the assistant professor in the UW Department of Mechanical Engineering.
"Our new wireless RoboFly shows they're much closer to real life."
The team believes the real engineering achievement with the tiny robot is in its flapping wings, which is an energy-intensive activity.
As both the power source and the controller for the wings are too big and heavy to be on board the tiny robot themselves, Dr Fuller's previous insect, the RoboBee, had to be tethered to its power source through wires from the ground.
RoboFly is able to operate on its own. Dr Fuller's team uses a narrow and invisible laser beam pointed at a photovoltaic cell attached above RoboFly which converts the laser light into electricity.
"It was the most efficient way to quickly transmit a lot of power to RoboFly without adding much weight," said co-author Dr Shyam Gollakota, an associate professor at UW's Paul G. Allen School of Computer Science & Engineering.
Buy itself the laser does not provide enough voltage to power the wings however, so the team designed a circuit to boost the seven volts produced by the photovoltaic cell up to the 240 volts needed for the flight.
To give RoboFly its independence, the team also added a microcontroller to the same circuit.
"The microcontroller acts like a real fly's brain telling wing muscles when to fire," said Vikram Iyer, a doctoral student in the UW Department of Electrical Engineering.
"On RoboFly, it tells the wings things like 'flap hard now' or 'don't flap'."
Specifically, the controller sends voltage in waves to mimic the fluttering of a real insect's wings.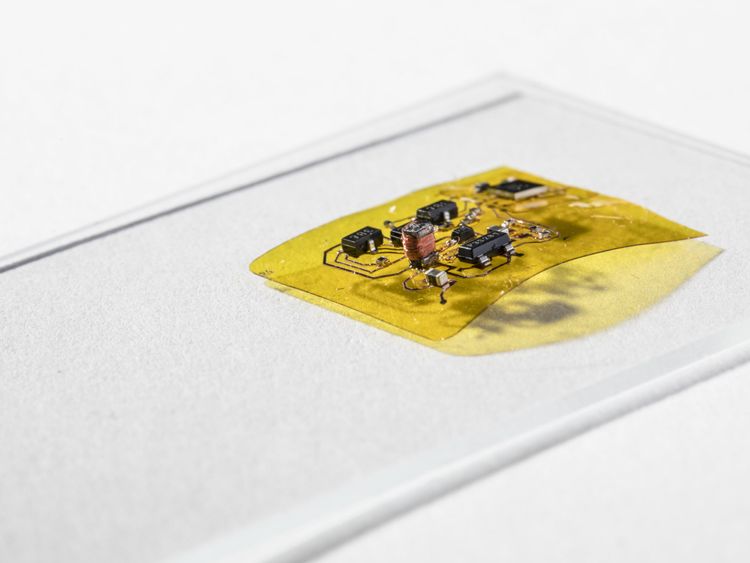 "It uses pulses to shape the wave," said Johannes James, the lead author of the study and a mechanical engineering doctoral student.
"To make the wings flap forward swiftly, it sends a series of pulses in rapid succession and then slows the pulsing down as you get near the top of the wave.
"And then it does this in reverse to make the wings flap smoothly in the other direction."
Although RoboFly can only take off and land at the moment the team hopes it will soon be able to steer the robot using the laser.
Future versions of the device could use tiny batteries to harvest energy from radio waves, Dr Gollakota said, allowing the laser to send instructions for other tasks.
Dr Fuller said: "I'd really like to make one that finds methane leaks.
"You could buy a suitcase full of them, open it up, and they would fly around your building looking for plumes of gas coming out of leaky pipes.
More from Science & Tech
In the future, you'll mine cryptocurrency by dancing

LIVE: NASA astronauts undertake spacewalk to fix space station

Facebook takes down 583m fake accounts

Uber to launch 'panic button' for passengers in app

Life on Mars? Scientists examine Dorset's acidic streams to find out

Dying for sex: 'Frantic' mating driving Australian marsupials to extinction
"If these robots can make it easy to find leaks, they will be much more likely to be patched up, which will reduce greenhouse emissions.
"This is inspired by real flies, which are really good at flying around looking for smelly things. So we think this is a good application for our RoboFly."
Video games workers create union to demand rights
By Bethan Staton, news reporter
Workers in the video games industry have formed a union for the first time in the UK.
Excessive and unpaid overtime, precarious contracts and discrimination are all serious problems in the industry, according the the Games Workers' Union, which launched on Friday.
Now it is hoping to use collective organising to fix a "broken sector and create an ethical industry", according to founding member Dec Peach.
"For as long as I can remember it has been considered normal for games workers to endure zero-hours contracts, excessive unpaid overtime, and even sexism and homophobia as the necessary price to pay for the privilege of working in the industry," he said.
When the union holds its first meeting on Sunday, one of the biggest concerns for Mr Peach and his follow members is likely to be "crunch" – the practice of excessive unpaid overtime that's common in the industry.
In a 2016 survey by the International Games Developers' Association (IGDA), 51% of game developers said their job involved "crunch time" and a further 44% reported working long or extended hours.
Karn Bianco, a general programmer and GWU UK spokesperson, told Sky News that when he started in the industry he would work around 80 hours a week, much of which was unpaid.
"It was voluntary then, because I was so excited to be working in this industry," he said, estimating his average working week at around 80 hours. "But it didn't take long for it to affect me, and I started making an effort to work less."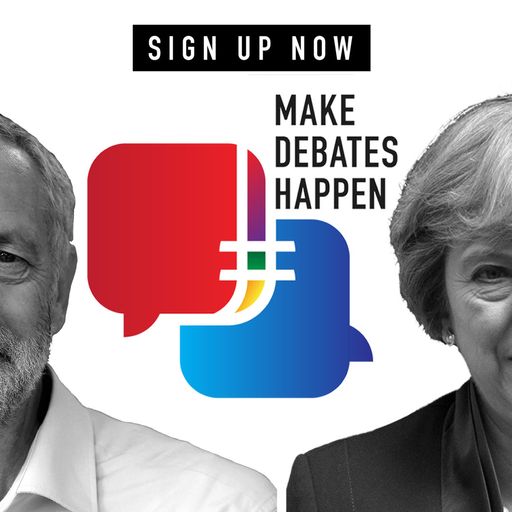 Force leaders to debate on TV
More than 120,000 people have signed the petition – have you?
Burnout is common in the video games industry. Mr Bianco said it's normal for people to last five years or so, then move on to other areas of work where conditions and pay are better.
Crunch is not the only concern. Surveys show a majority of games developers think diversity is important, but scandals like GamerGate – which saw targeted harassment, death and rape threats against women in the industry – have suggested the scene can be hostile to minorities and women.
"Diversity and inclusion is a problem in what's a majority white male industry," Mr Bianco.
"There's a lot of toxicity that doesn't necessarily come from that but certainly isn't helped. And it's something companies have historically been bad at tackling."
GWU-UK is part of the global Games Workers' Union, but in the UK it is a branch of Independent Workers of Great Britain, a union that's made waves unionising "gig-economy" workforces like Uber drivers or cycle couriers.
Some games workers share much in common with these precariously employed groups.
More from UK
Visitors evacuated as fire breaks out at Chester Zoo

Grieving mum urges parents to discuss organ donation after son's tragic death

Jasmin Mistry jailed for four years after admitting £250,000 cancer lie

Waitrose to take glitter out of Christmas for the environment

Rescued yachtswoman Susie Goodall would do it again 'in a heartbeat'

Refugees hoping to top Christmas singles chart with festive charity track
According to the IGDA, 27% of employed developers had worked for three to five employers in the last five years – a figure that indicates serious volatility in the industry.
People are welcome to join the union if they are involved in any area of video game production. Artists, producers, programmers and testers – both freelance and staff – will be part of the branch.