Silk Road lawyer to defend WikiLeaks in court
By Alexander J Martin, technology reporter
The lawyer who represented the man behind darknet market Silk Road is to defend WikiLeaks against a lawsuit from the Democratic National Committee (DNC) connected to Russian interference in the 2016 election.
Joshua Dratel has notified the judge overseeing the DNC's federal lawsuit against WikiLeaks that he would be representing the controversial organisation in court.
In a statement tweeted by WikiLeaks, Mr Dratel said: "The lawsuit against WikiLeaks is entirely without merit, and this case presents critical First Amendment issues that we look forward to litigating."
In a federal lawsuit filed in Manhattan, the DNC alleged that top Trump campaign officials conspired with the Russian government and its military spy agency to hurt Hillary Clinton and tilt the election in Mr Trump's favour by hacking Democratic Party computers.
The US president's campaign has dismissed the case as frivolous and predicted it will be dismissed in due course.
Russia "mounted a brazen attack on American democracy", the DNC claims, alleging that thousands of documents and emails were extracted from DNC computers in the hack.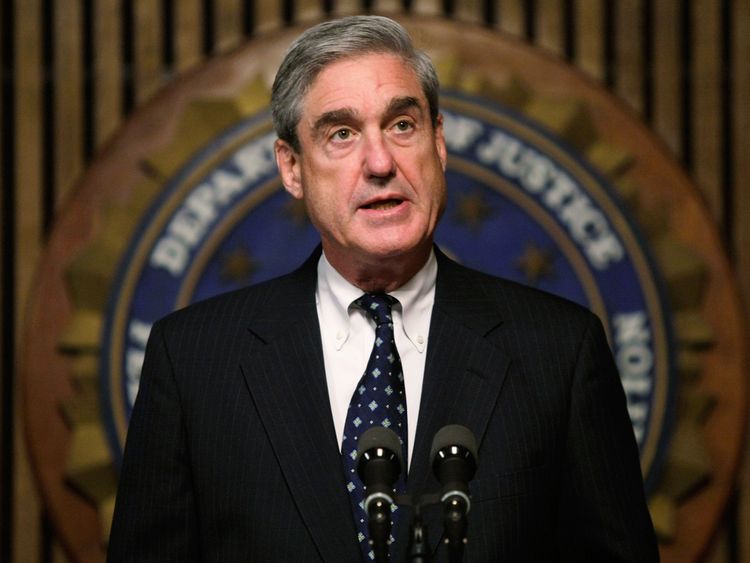 During the course of the election, WikiLeaks published emails stolen from the DNC, and reports have suggested that the organisation and Julian Assange actively sought to co-ordinate its releases with members of the Trump campaign.
In August, WikiLeaks published a letter from the US senate committee investigating Russian election interference, asking Julian Assange to give evidence.
It comes as Special Counsel Robert Mueller's investigation into alleged collusion between Donald Trump's presidential campaign and Russia continues.
Despite comments appearing to support WikiLeaks made on the campaign trail, Donald Trump declined to continue to support Assange after becoming president.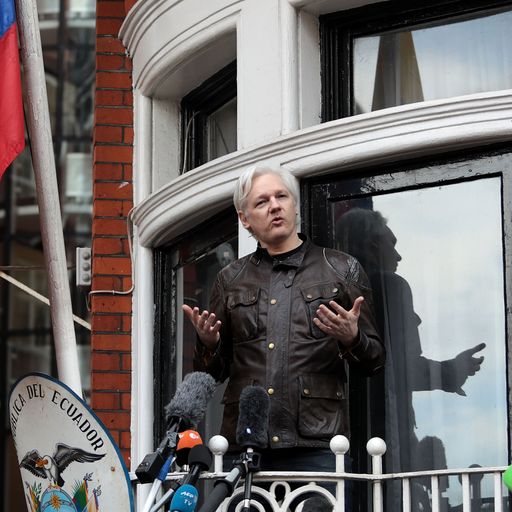 Assange 'must eventually leave embassy'
Ecuador's president said that the WikiLeaks chief situation must end
The letter follows an indictment in the US accusing 12 Russian military intelligence officers of hacking into the DNC and Clinton campaign and stealing emails which were published by WikiLeaks.
More from Science & Tech
Emergency landing for astronauts as rocket fails

Seven times when space rocket launches have failed

Why Uber is appealing against drivers' rights

THC and CBD levels 'identical across cannabis strains', researchers say

Chinese 'spy' charged with stealing US secrets after arrest in Belgium

Workers urge Amazon boss Jeff Bezos to restore share schemes
Although the indictment does not specifically name WikiLeaks, the activities of "Organisation 1" that are described in the legal filing match those of the organisation.
WikiLeaks denied that the emails were provided to it by a hostile intelligence agency and instead encouraged a conspiracy theory in which they were provided by Seth Rich, a DNC employee and the victim of an unsolved murder.
Fake news enquiry targeted by 'sophisticated' campaign
By Rowland Manthorpe, technology correspondent
Members of the parliamentary enquiry into fake news have been targeted by an anonymous group which may have spent £250,000 spreading pro-Brexit messages on Facebook.
Damian Collins and Paul Farrelly were among the MPs whose constituents were targeted by the campaign to "chuck Chequers", which is estimated to have reached between 10 and 11 million people on Facebook.
The campaign was run by a site calling itself "Mainstream Network", an apparently legitimate news website, running pro-Brexit articles on business and politics.
Its Facebook adverts urged voters to email their MP asking them to "chuck Chequers". Once the user clicked on the ad, it generated a pre-addressed email to the MP.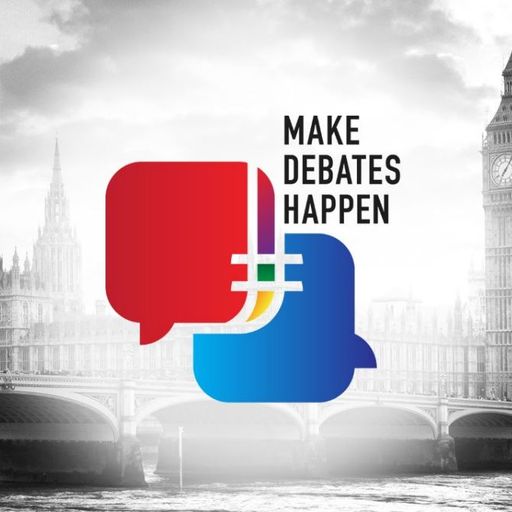 Sign to force leaders to debate on TV
More than 40,000 people have signed our petition – have you?
Mainstream Network has no named organisation, UK address, group or individuals connected with it, and this information cannot be found.
Mr Collins chairs the digital, culture, media and sport (DCMS) committee, which released details of the campaign.
He said: "Here we have an example of a clearly sophisticated organisation spending lots of money on a political campaign, and we have absolutely no idea who is behind it.
Mike Harris, chief executive of 89up, the digital agency which passed details of the campaign to the DCMS committee, said: "We looked at the WordPress code, we looked at the digital fingerprint.
"They have done a very very thorough job of hiding."
Facebook will have the names attached to the credit cards used to pay for adverts. The social media firm confirmed that it would respond to requests from law enforcement agencies or the Electoral Commission.
In addition to campaigns, Mainstream Network also promoted its own content. Its 20 most popular articles have had more than 140,000 social media engagements, with the vast majority coming on Facebook. Given its lack of natural appeal, this suggests it has spent significant money to promote its news items.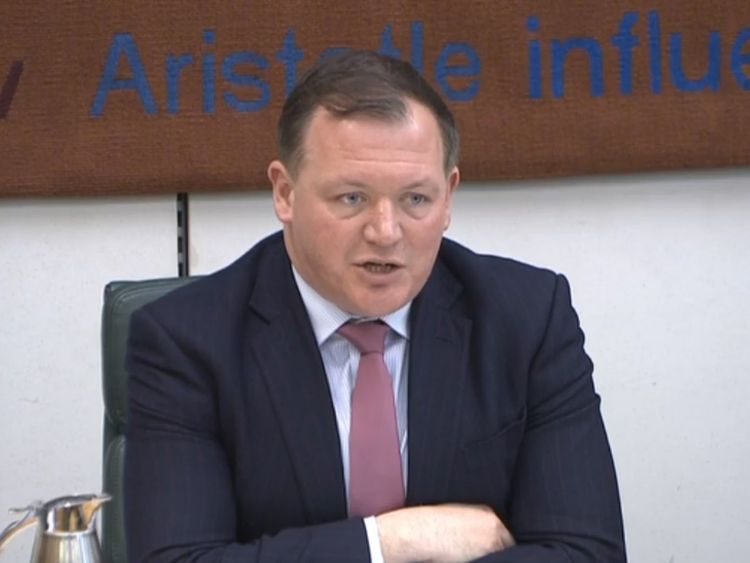 Since Mainstream Network first appeared on 15 February, 89up estimates that it could have spent as much as £257,000 on Facebook ads – a rough guess based on a cost of 75p per Facebook share.
By contrast, UKIP has declared just £114,000 since the beginning of 2018.
On Tuesday, Facebook announced new requirements obliging political advertisers to confirm their identity and location, and to disclose who is paying for ads. These will come into force from 7 November.
"We know we can't prevent election interference alone and offering more ad transparency allows journalists, researchers and other interested parties to raise important questions," the firm said in a statement.
Mr Harris said that as soon as Facebook's new requirements were announced, Mainstream Network took down its 70 ads on Facebook.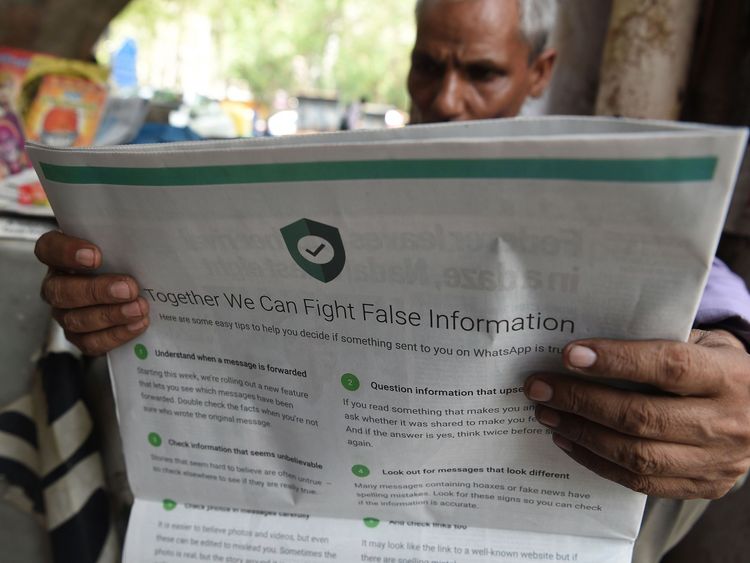 Other MPs targeted by the campaign included Labour's Gloria de Piero and the Conservatives' Rebecca Pow, Alex Burghardt and Bob Neill, all of whom voted to remain in the European Union. However, Mr Harris believes the campaign was potentially far more widespread.
"This is part of a sophisticated advertising campaign, with pages setup to target users in every key constituency in the UK, with bespoke localised messaging; encouraging users to lobby their respective MPs," 89up said in its submission to the committee.
Rob Leathern, director of product management at Facebook, said: "On 7 November, all advertisers will have new requirements before they can place political ads in the UK, including Mainstream Network.
"These advertisers will need to confirm their identity and location through an authorisations process and accurately represent the organisation or person paying for the ad in a disclaimer.
More from Facebook
Nick Clegg will not be silenced on Brexit despite new Facebook role

Facebook: Hackers accessed names and contact details of nearly 30 million users

Facebook's UK tax bill has tripled to £15.7m after bumper year

Facebook denies claim that Instagram is 'open market' for drug dealers

Facebook needs more people to tackle hate speech

Facebook to hire human rights director following Rohingya abuses
"These steps must happen or the advertiser will be prevented from running ads related to politics on Facebook.
"We know we can't prevent election interference alone and offering more ad transparency allows journalists, researchers and other interested parties to raise important questions."