THC levels 'are identical across cannabis strains'
The levels of psychoactive chemicals tetrahydrocannabinol (THC) and cannabidiol (CBD) are identical across cannabis strains, despite street names and rumours, according to a new study.
Stories behind the unusual names given to street strains of cannabis have been tackled by the research from the University of British Columbia (UBC).
However, the typical chemical levels used to differentiate strains may not indicate their true pharmacological value, the studies suggest.
"It is estimated that there are several hundred or perhaps thousands of strains of cannabis currently being cultivated," said Professor Susan Murch, who teaches chemistry at the university's Okanagan campus.
"We wanted to know how different they truly are, given the variety of unique and exotic names."
Although cannabis farmers and strain developers have historically selected breeding plants based on their production of THC and CBD, there are limited records of strain parentage.
Professor Murch explained: "People have had informal breeding programmes for a long time.
"In a structured programme we would keep track of the lineage, such as where the parent plants came from and their characteristics.
"With unstructured breeding, which is the current norm, particular plants were picked for some characteristic and then given a new name."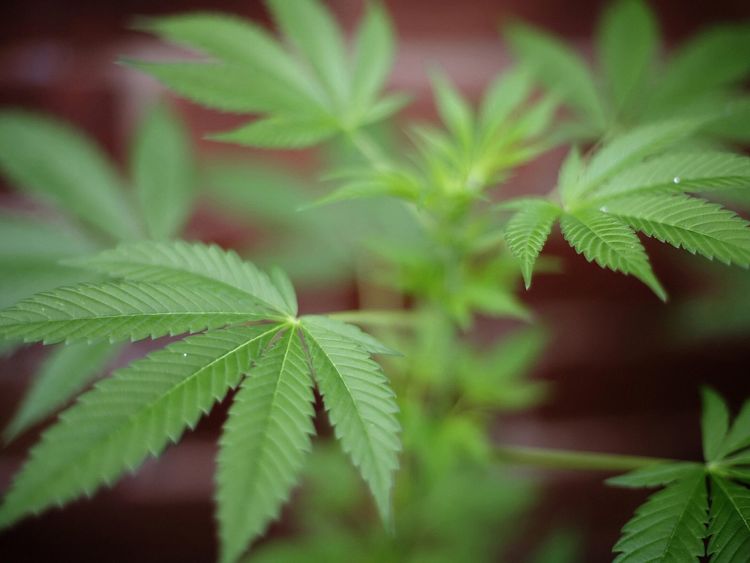 Due to the informal breeding, the chemical breakdown of many of these strains has been practically unknown – until now.
Researchers analysed the cannabinoid, a class of psychoactive chemical compounds including THC and CBD, of 33 strains from five licensed cannabis producers.
Their research revealed that most strains, despite their origins and names, had identical or near-identical levels of THC and CBD.
Breeding highly potent strains of cannabis does impact the genetic diversity within the crop, but not the levels of THC or CBD within the plants themselves.
But according to Elizabeth Mudge, a doctoral student working with Professor Murch, there were observable differences in a number of previously unknown cannabinoids – and these newly discovered compounds, present in low quantities, could be related to pharmacological effects and even serve as a source for new medicines.
Ms Mudge said: "A high abundance compound in a plant, such as THC or CBD, isn't necessarily responsible for the unique medicinal effects of certain strains.
"Understanding the presence of the low abundance cannabinoids could provide valuable information to the medical cannabis community."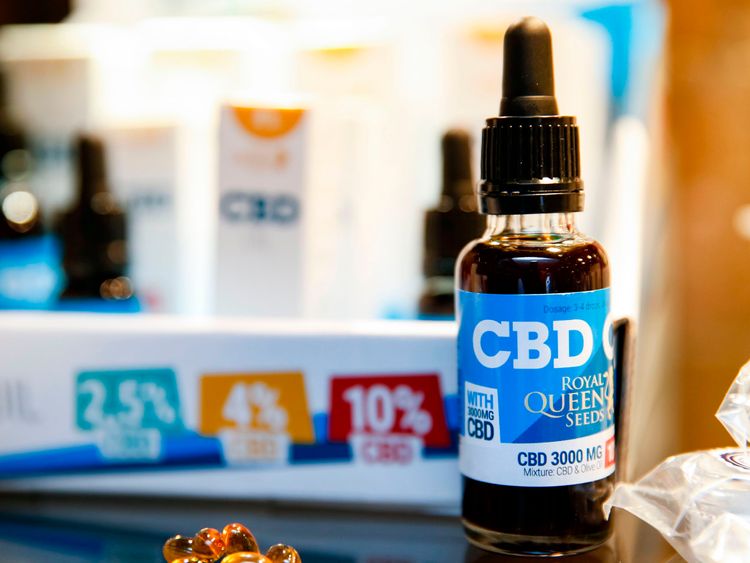 At the moment, licensed producers in Canada are only required to report the THC and CBD levels in their produce, but Ms Mudge said the new research highlights how other distinguishing chemicals should be analysed too.
More from Science & Tech
Emergency landing for astronauts as rocket fails

Seven times when space rocket launches have failed

Silk Road lawyer to defend WikiLeaks in election interference suit

Why Uber is appealing against drivers' rights

Chinese 'spy' charged with stealing US secrets after arrest in Belgium

Workers urge Amazon boss Jeff Bezos to restore share schemes
She said that while patients are using medicinal cannabis for a variety of reasons, there's actually very little information available to them to help distinguish strains.
The research published in Scientific Reports is a "first step towards establishing an alternative approach to classifying medical cannabis and providing consumers with better information", the researchers added.
World's oldest bird, aged 68, lays another egg
By Philip Whiteside, international news reporter
The world's oldest known bird is set to become a mother again – after raising at least 30 other youngsters.
Wisdom the albatross has laid another egg at her nest site in Midway Atoll National Wildlife refuge on a tiny island about 1,200 miles northwest of Hawaii, in the Pacific Ocean.
Biologists believe Wisdom is at least 68 years old, forcing them to re-evaluate the age which they expected albatrosses to live to.
Albatross mate for life, but will recouple if a partner dies. The current age of her mate Akeakamai is not known, but the pair have been together since 2006.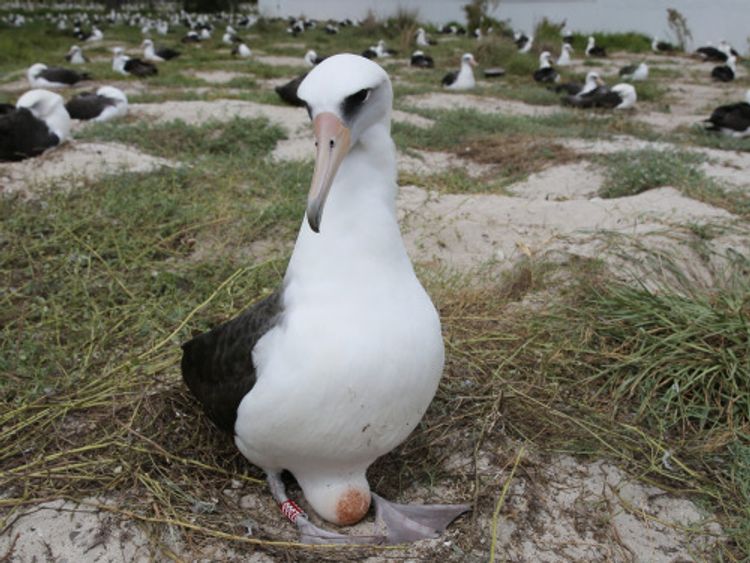 "She first appeared back at her traditional nest site on November 29 and biologists on Midway have confirmed that she has laid an egg," a statement from the US Fish and Wildlife Service Pacific Region said.
"Wisdom and her mate Akeakamai return to the same nest site on Midway Atoll each year. Biologists call this type of behavior 'nest site fidelity'."
Albatross lay a single egg and incubate it for just over two months before they spend another five months rearing it to fledgling status after it hatches.
During that time, Wisdom and Akeakamai will take it in turns to sit on the egg or tend to the chick as the other searches for food at sea.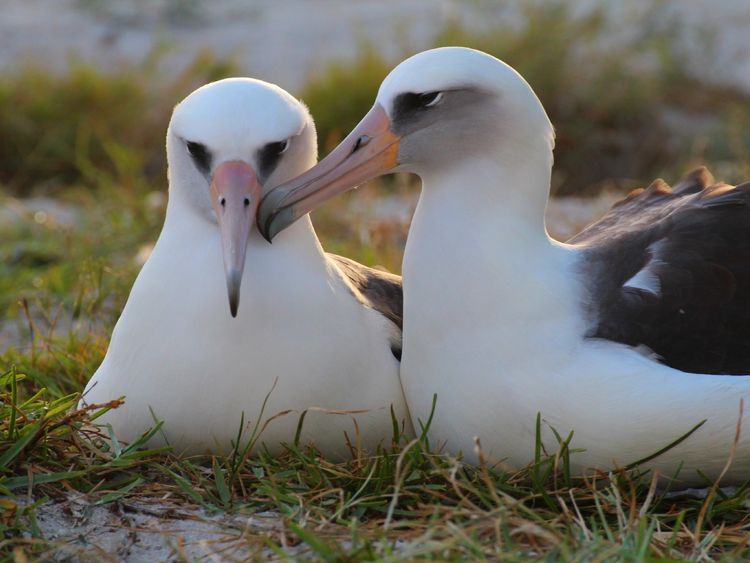 It is thought that Wisdom, a Laysan albatross, has reared between 30 and 36 chicks in her life.
The chick she produced in 2001 was observed just a few feet away from her in 2017, providing further evidence that albatross offspring return to their parents as they get older.
"Midway Atoll's habitat doesn't just contain millions of birds, it contains countless generations and families of albatrosses," said Kelly Goodale, US Fish and Wildlife Service Refuge biologist.
"If you can imagine when Wisdom returns home she is likely surrounded by what were once her chicks and potentially their chicks. What a family reunion!"
The USFWS says nearly 70% of the world's Laysan albatross and almost 40% of black-footed albatross rely on the reserve.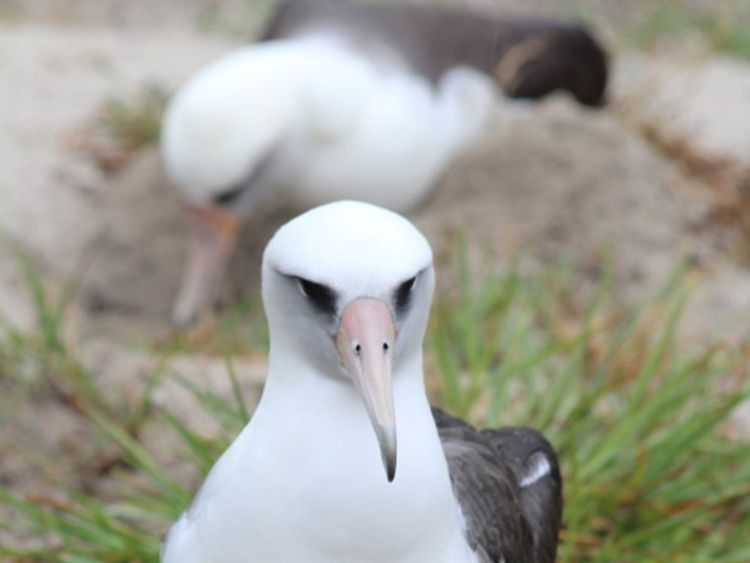 There are around three million birds on the atoll, about 1.2 million of which are albatross – providing a crucial refuge for the birds, most species of which are at risk due to loss of habitat, ocean plastic and commercial fishing practices, according to the WWF.
Wisdom was first ringed in 1956 at a time when Midway Island was a strategic outpost for the US Navy.
The biologist who ringed her then rediscovered her 46 years later in 2002 while surveying an area he had previously visited.
It was because she was a fully developed adult bird when he first saw her that he was able to determine her minimum age.
In 2006, she was seen again and from that point, after her age was recognised, she began to be monitored regularly.
More from Sky Ocean Rescue
Plastic recycling: Business leaders demand UK stops sending waste to developing world

Dead whale had 115 plastic cups in its belly

Rare shark nursery off Ireland revealed by undersea camera

Large shark nursery found near coral reef off Irish coast

'My tongue was falling apart'

Prince Charles 'programmed' William and Harry to pick up rubbish
While the Laysan albatross does not have the wingspan of the wandering albatross – the largest wingspan of any bird – like other species they spend most of their lives in flight over the oceans.
It is thought Wisdom has travelled more than three million miles in her lifetime.