THC levels 'are identical across cannabis strains'
The levels of psychoactive chemicals tetrahydrocannabinol (THC) and cannabidiol (CBD) are identical across cannabis strains, despite street names and rumours, according to a new study.
Stories behind the unusual names given to street strains of cannabis have been tackled by the research from the University of British Columbia (UBC).
However, the typical chemical levels used to differentiate strains may not indicate their true pharmacological value, the studies suggest.
"It is estimated that there are several hundred or perhaps thousands of strains of cannabis currently being cultivated," said Professor Susan Murch, who teaches chemistry at the university's Okanagan campus.
"We wanted to know how different they truly are, given the variety of unique and exotic names."
Although cannabis farmers and strain developers have historically selected breeding plants based on their production of THC and CBD, there are limited records of strain parentage.
Professor Murch explained: "People have had informal breeding programmes for a long time.
"In a structured programme we would keep track of the lineage, such as where the parent plants came from and their characteristics.
"With unstructured breeding, which is the current norm, particular plants were picked for some characteristic and then given a new name."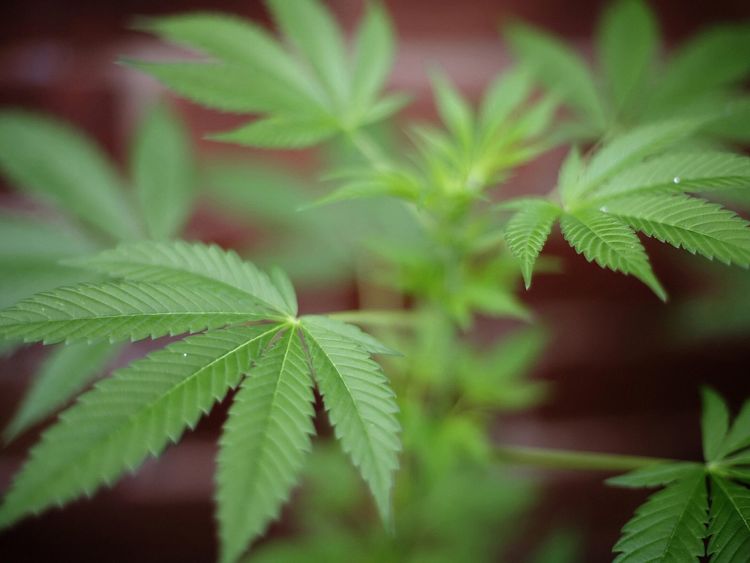 Due to the informal breeding, the chemical breakdown of many of these strains has been practically unknown – until now.
Researchers analysed the cannabinoid, a class of psychoactive chemical compounds including THC and CBD, of 33 strains from five licensed cannabis producers.
Their research revealed that most strains, despite their origins and names, had identical or near-identical levels of THC and CBD.
Breeding highly potent strains of cannabis does impact the genetic diversity within the crop, but not the levels of THC or CBD within the plants themselves.
But according to Elizabeth Mudge, a doctoral student working with Professor Murch, there were observable differences in a number of previously unknown cannabinoids – and these newly discovered compounds, present in low quantities, could be related to pharmacological effects and even serve as a source for new medicines.
Ms Mudge said: "A high abundance compound in a plant, such as THC or CBD, isn't necessarily responsible for the unique medicinal effects of certain strains.
"Understanding the presence of the low abundance cannabinoids could provide valuable information to the medical cannabis community."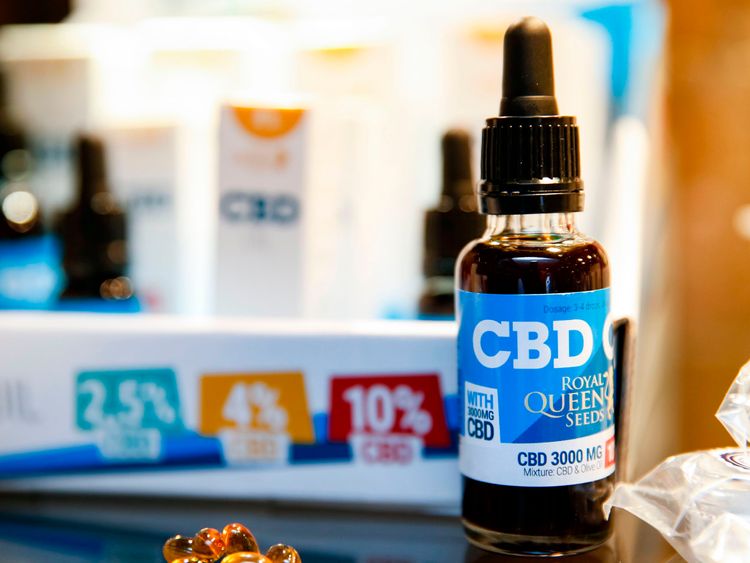 At the moment, licensed producers in Canada are only required to report the THC and CBD levels in their produce, but Ms Mudge said the new research highlights how other distinguishing chemicals should be analysed too.
More from Science & Tech
Emergency landing for astronauts as rocket fails

Seven times when space rocket launches have failed

Silk Road lawyer to defend WikiLeaks in election interference suit

Why Uber is appealing against drivers' rights

Chinese 'spy' charged with stealing US secrets after arrest in Belgium

Workers urge Amazon boss Jeff Bezos to restore share schemes
She said that while patients are using medicinal cannabis for a variety of reasons, there's actually very little information available to them to help distinguish strains.
The research published in Scientific Reports is a "first step towards establishing an alternative approach to classifying medical cannabis and providing consumers with better information", the researchers added.
Fake news enquiry targeted by 'sophisticated' campaign
By Rowland Manthorpe, technology correspondent
Members of the parliamentary enquiry into fake news have been targeted by an anonymous group which may have spent £250,000 spreading pro-Brexit messages on Facebook.
Damian Collins and Paul Farrelly were among the MPs whose constituents were targeted by the campaign to "chuck Chequers", which is estimated to have reached between 10 and 11 million people on Facebook.
The campaign was run by a site calling itself "Mainstream Network", an apparently legitimate news website, running pro-Brexit articles on business and politics.
Its Facebook adverts urged voters to email their MP asking them to "chuck Chequers". Once the user clicked on the ad, it generated a pre-addressed email to the MP.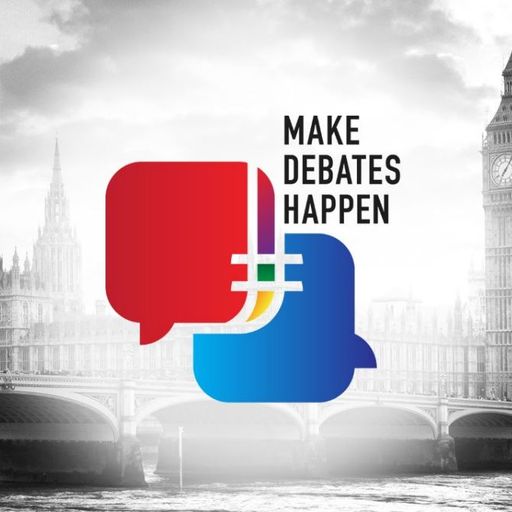 Sign to force leaders to debate on TV
More than 40,000 people have signed our petition – have you?
Mainstream Network has no named organisation, UK address, group or individuals connected with it, and this information cannot be found.
Mr Collins chairs the digital, culture, media and sport (DCMS) committee, which released details of the campaign.
He said: "Here we have an example of a clearly sophisticated organisation spending lots of money on a political campaign, and we have absolutely no idea who is behind it.
Mike Harris, chief executive of 89up, the digital agency which passed details of the campaign to the DCMS committee, said: "We looked at the WordPress code, we looked at the digital fingerprint.
"They have done a very very thorough job of hiding."
Facebook will have the names attached to the credit cards used to pay for adverts. The social media firm confirmed that it would respond to requests from law enforcement agencies or the Electoral Commission.
In addition to campaigns, Mainstream Network also promoted its own content. Its 20 most popular articles have had more than 140,000 social media engagements, with the vast majority coming on Facebook. Given its lack of natural appeal, this suggests it has spent significant money to promote its news items.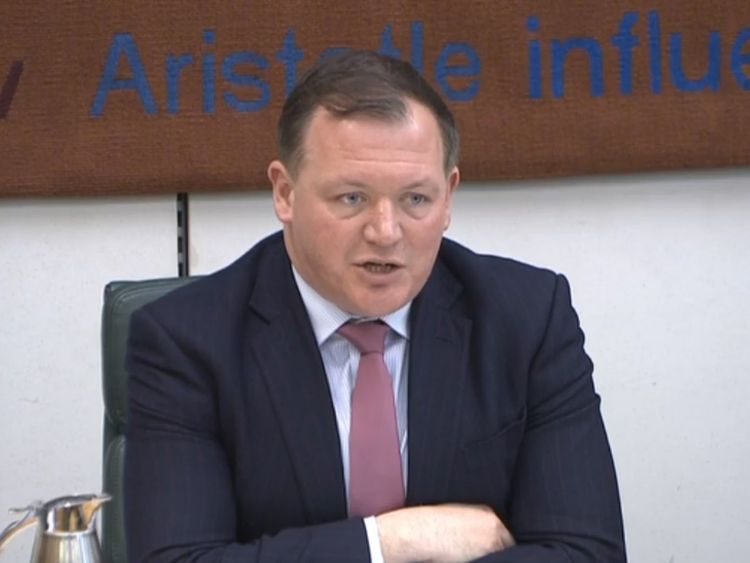 Since Mainstream Network first appeared on 15 February, 89up estimates that it could have spent as much as £257,000 on Facebook ads – a rough guess based on a cost of 75p per Facebook share.
By contrast, UKIP has declared just £114,000 since the beginning of 2018.
On Tuesday, Facebook announced new requirements obliging political advertisers to confirm their identity and location, and to disclose who is paying for ads. These will come into force from 7 November.
"We know we can't prevent election interference alone and offering more ad transparency allows journalists, researchers and other interested parties to raise important questions," the firm said in a statement.
Mr Harris said that as soon as Facebook's new requirements were announced, Mainstream Network took down its 70 ads on Facebook.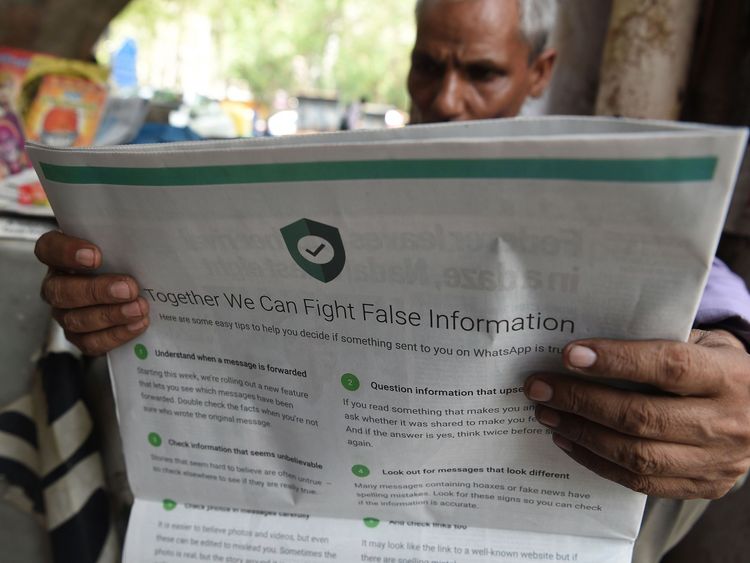 Other MPs targeted by the campaign included Labour's Gloria de Piero and the Conservatives' Rebecca Pow, Alex Burghardt and Bob Neill, all of whom voted to remain in the European Union. However, Mr Harris believes the campaign was potentially far more widespread.
"This is part of a sophisticated advertising campaign, with pages setup to target users in every key constituency in the UK, with bespoke localised messaging; encouraging users to lobby their respective MPs," 89up said in its submission to the committee.
Rob Leathern, director of product management at Facebook, said: "On 7 November, all advertisers will have new requirements before they can place political ads in the UK, including Mainstream Network.
"These advertisers will need to confirm their identity and location through an authorisations process and accurately represent the organisation or person paying for the ad in a disclaimer.
More from Facebook
Nick Clegg will not be silenced on Brexit despite new Facebook role

Facebook: Hackers accessed names and contact details of nearly 30 million users

Facebook's UK tax bill has tripled to £15.7m after bumper year

Facebook denies claim that Instagram is 'open market' for drug dealers

Facebook needs more people to tackle hate speech

Facebook to hire human rights director following Rohingya abuses
"These steps must happen or the advertiser will be prevented from running ads related to politics on Facebook.
"We know we can't prevent election interference alone and offering more ad transparency allows journalists, researchers and other interested parties to raise important questions."