The Academic will 'play it cool' in front of Stones
Irish band The Academic, who are the only support act for The Rolling Stones' Croke Park gig, say they will "play it cool" in front of the legendary musicians.
The Mullingar indie-rockers were announced to be supporting the Stones back in April and said it was a "childhood dream" to play a venue like Croke Park with the veteran rock band.
Frontman Craig Fitzgerald said that he and his fellow bandmates Dean Gavin, and brothers Matt and Stephen Murtagh, will try to hold it together in front of the Stones.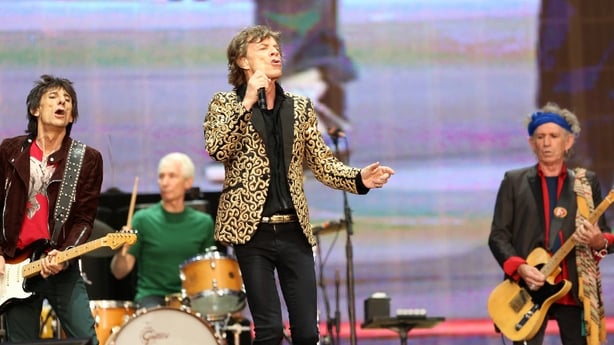 Speaking to Eoghan McDermott on 2fm, Craig said of meeting the iconic musicians: "I think we'll play it cool because I presume they would play it cool, they're very cool guys."
He added jokingly: "But if there is a bit of fun going on I might ask him what does he think about the Maroon 5 song Moves Like Jagger."
When asked if they have been rehearsing like crazy ahead of their supporting slot in front of an estimated 70,000 people, Craig said: "We have been rehearsing a lot more than we usually rehearse but I wouldn't say it's all day every day.
"We're fairly relaxed about rehearsals but I would say we've rehearsed maybe four or five times which is a lot for us."
They have a setlist of around 30 to 35 minutes planned for the Thursday night gig.
"There won't be any sad moments, we're going to keep it pretty upbeat so you can expect the greatest hits from The Academic and if you don't know what that means you can go on Spotify and prepare yourself for it!", Craig said.
The singer said he hopes they will be able to enjoy the performance in the moment. "I really hope I do enjoy it in the moment, but it is Croke Park so I don't know!"
The Academic take to the stage at 7.15 at Croke Park.
Get all the deets on the concert here.
So, Which Vampire Diaries Characters Will Be Showing Up on the New Spinoff?
Legacies, the second spinoff of the wildly popular The Vampire Diaries franchise, is coming to The CW this Fall, and we're pretty excited. The series is slated to focus on the teenage Hope Mikaelson, last seen on the series finale of The Originals, and her adventures at the supernatural boarding school that was founded in the epilogue of the finale of the original The Vampire Diaries. The question on everyone's mind, of course, is which existing characters from the TVD universe will show up?
Two beloved characters are already confirmed as series regulars. Danielle Rose Russell and Matt Davis will reprise their roles as Hope Mikaelson and Alaric Saltzman as the main characters of Legacies. Hope, the daughter who resulted from a brief TVD-era fling between werewolf Hayley and hybrid Klaus, will be learning more about her supernatural abilities, while Alaric is running the Salvatore Boarding School For the Young and Gifted while raising his twin daughters.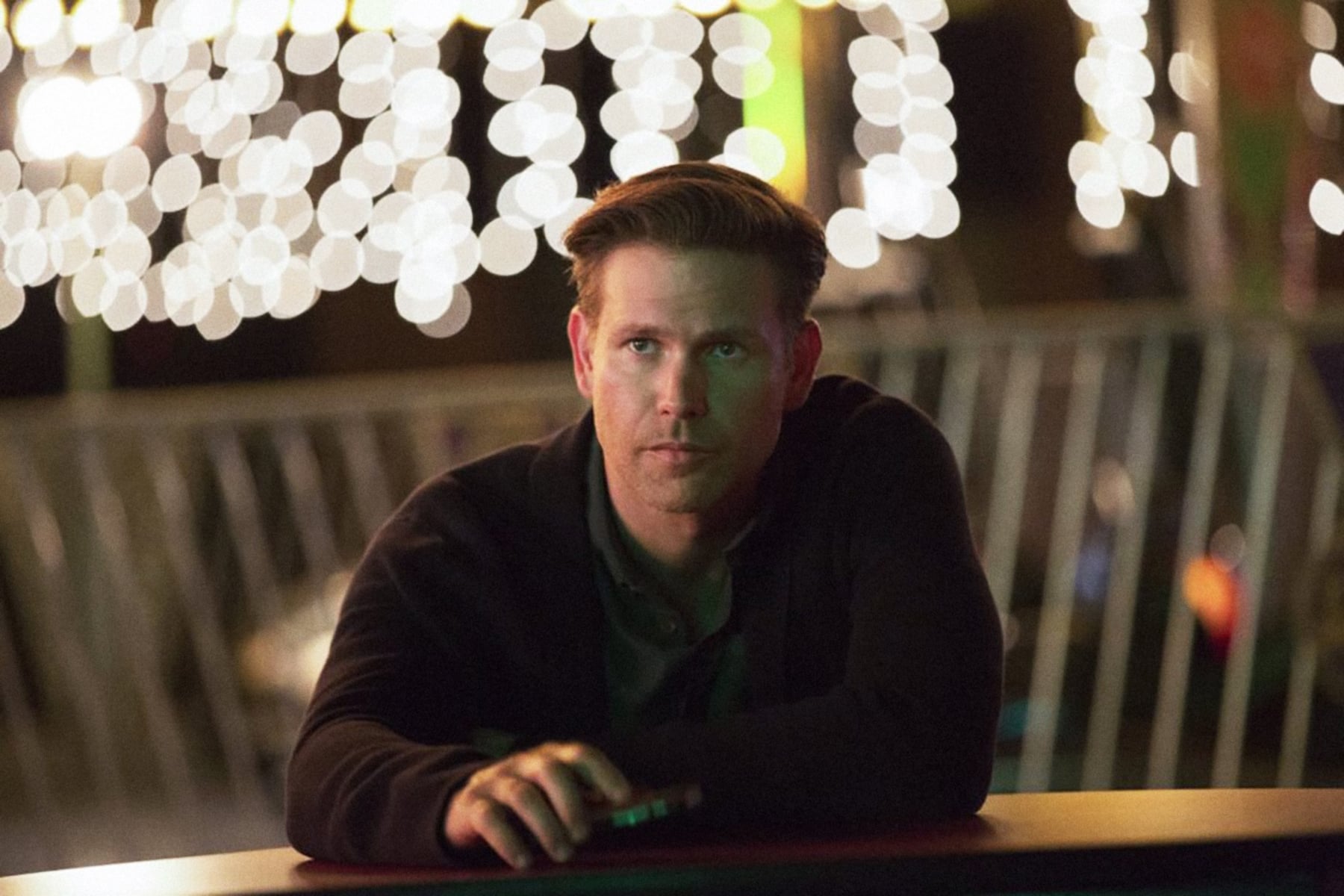 Russell and Davis aren't the only familiar faces slated to pop up, though! It was recently confirmed that Zach Roerig, who played Matt Donovan, will appear at least once, probably more, on Legacies. Matt is the sweet human who miraculously makes it through eight seasons of The Vampire Diaries as a human and a survivor and is seen taking over as sheriff of Mystic Falls in the TVD finale. But the Matt we're about to see might not be the same Matt we know and love.
ADVERTISEMENT
"He kind of went off the deep end," Roerig explained to Entertainment Weekly. "We see him in the future a little more frazzled and a little out of his mind from the vampires. He's crazy sheriff Matt Donovan." Although he's still a friend to Davis's Alaric, he's also hell-bent on keeping Mystic Falls safe from more supernatural damage, which makes him a dangerous potential antagonist too.
At least one more TVD character is headed back to Mystic Falls. News broke in August that Steven R. McQueen had reached a deal to reprise his role as Jeremy Gilbert. He's not scheduled to be a recurring character; at the moment, he's only making a cameo appearance in the third episode of the first season. No details have come out yet about the context of his return, although the former "hunter" could probably teach a thing or two to the supernatural students at the school!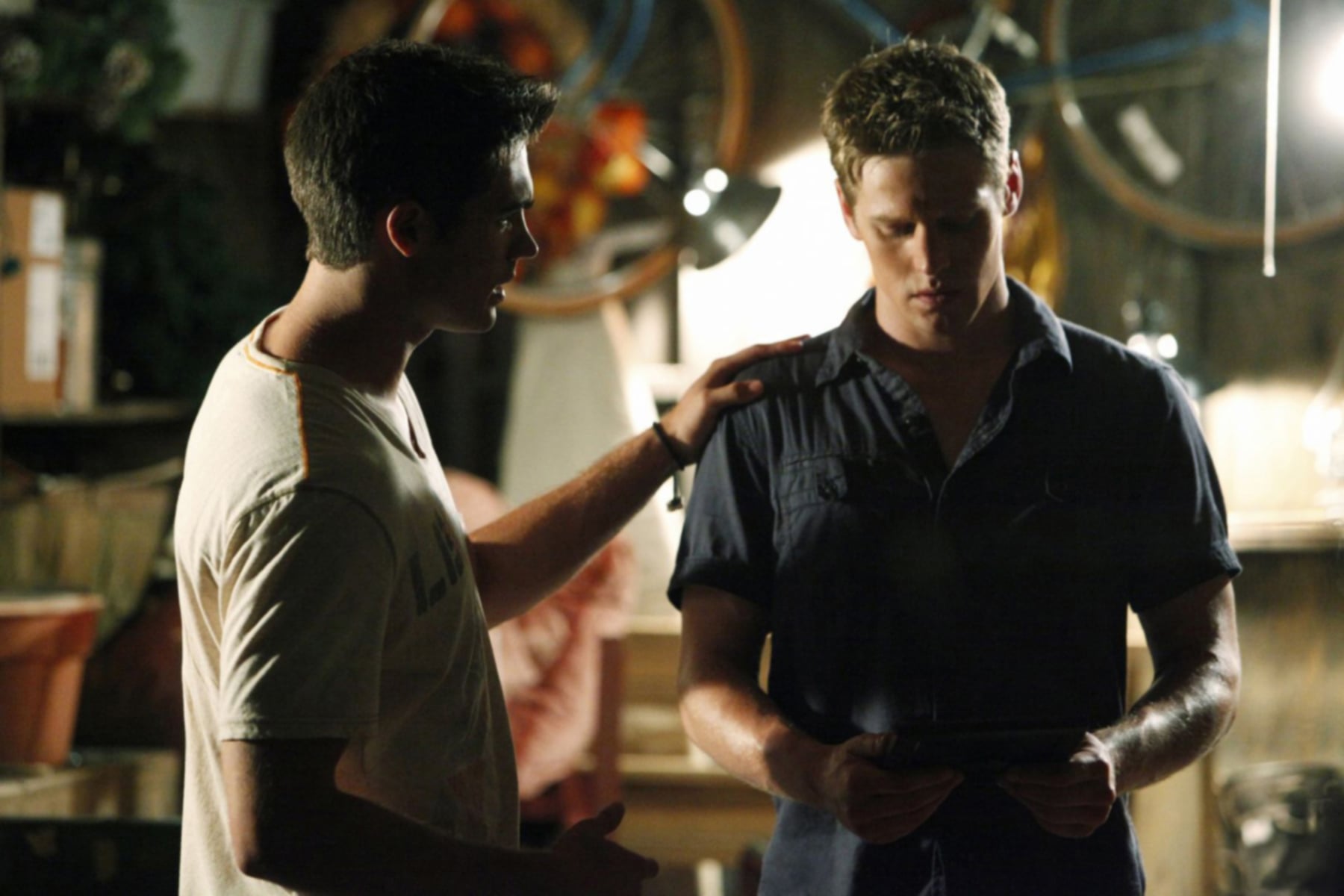 Legacies is also going to welcome back one of the original Salvatore brothers — though not in the context you might think. Paul Wesley (aka Stefan Salvatore) has been tapped to direct an episode sometime during the first season. Although no other established characters have been announced to appear, creator Julie Plec says the door is always open — we certainly hope we see more familiar faces walk through that door (once they've been invited, of course)!
Image Source: Everett Collection