Trump's trade truce met with scepticism – and here's why
Judging by the euphoric reaction of markets on Monday, particularly equities and the price of oil and some other agricultural commodities, one could be forgiven for thinking that Donald Trump and Xi Jinping signed a free trade agreement at the G20 summit over the weekend.
They did not.
All the US and Chinese presidents agreed in Buenos Aires was to hold off on imposing any new tariffs for the next 90 days. The US will leave tariffs on $200bn (£157bn) worth of Chinese imports at 10% on 1 January, instead of the planned increase to 25%, where they will remain provided that China, as apparently agreed, buys an unspecified amount of "agricultural, energy, industrial and other" products from the US.
By today, though, reality has set in. All of the main US stock indices have opened lower while all of the European indices have returned a significant chunk of Monday's gains.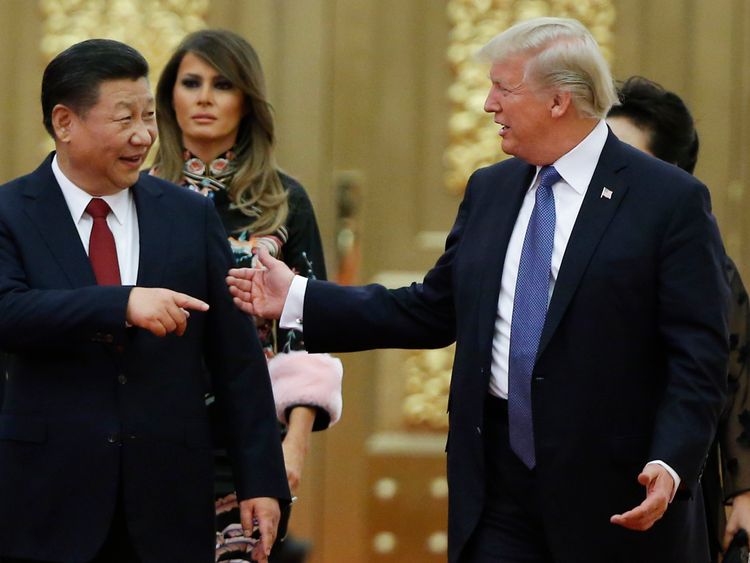 Why? Having had an extra 24 hours to reflect on what may or may not have been agreed at the G20, investors have concluded that a good deal of uncertainty remains. The increase in Mr Trump's proposed tariffs will still kick on 1 April next year, in the absence of any agreement.
And the next 90 days will elapse far more quickly than anyone expects once respective lay-offs in Washington and Beijing for Christmas and New Year and the Chinese New Year are factored in.
Nor is any longer-term rapprochement particularly likely when the second part of what was agreed at the weekend is also factored in.
This saw Mr Trump and Mr Xi agree to "structural changes with respect to forced technology transfer, intellectual property protection, non-tariff barriers, cyber intrusions and cyber theft, services and agriculture".
Good luck with getting even a fraction of that in place by the beginning of March, as intended, as these are hugely complex issues.
:: US-China trade war thaw as new tariffs postponed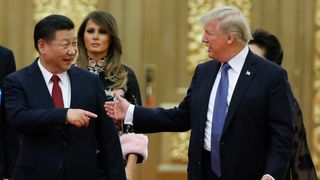 They are vexed ones, too: neither side trusts the other, as shown by Mr Trump's move earlier this year to block the $117bn takeover of US chipmaker Qualcomm, a record for the tech sector, by a Singaporean company many in Washington suspected was a front for the Chinese.
China, which has antagonised businesses worldwide on its insistence that they give up proprietary technology in return for gaining access to its markets, is equally suspicious of the US in this regard and particularly because it knows its domestic chip designers and suppliers depend on mainly US companies for both hardware and software.
In fact, the closer one looks at what was agreed at the weekend, the less optimistic one becomes.
Mr Trump, for example, tweeted on Sunday that President Xi had agreed to "reduce and remove tariffs on cars coming into China from the US. Currently the tariff is 40%".
Yet there may be more to that particular offer than meets the eye.
Beijing has not confirmed the measure and some observers think this apparent pledge would merely replicate the cut in tariffs on imported cars, announced in May, from 25% to 15%.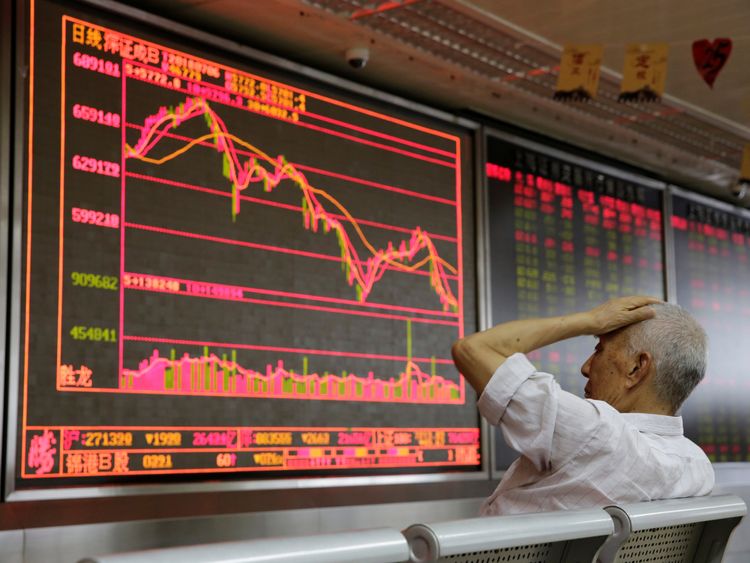 The 40% tariff on US car imports is a specific measure introduced by Beijing imposed in July in response to higher tariffs slapped on Chinese cars imported by the US.
Cutting it to 15% might not necessarily be regarded as a great outcome from the G20 'deal' and even the White House itself admitted on Monday that the supposed concessions won by Mr Trump from Mr Xi may not be all they initially cracked up to be.
As Larry Kudlow, Mr Trump's senior economic adviser, told reporters: "We don't yet have a specific agreement on that, but I will just tell you, as an informed participant, that we expect those tariffs to go to zero."
Not that the Americans are the only ones over-spinning the outcome of the G20.
Force leaders to debate on TV
More than 100,000 people have signed the petition – have you?
China's state-run media made no reference to car tariffs in its reporting of the Trump-Xi discussions. It also failed to mention the 90-day deadline to resolve issues such as technology transfer. And users of WeChat, the Chinese messaging and social media app that boasts more than one billion users, were prevented from sharing Chinese and English versions of the White House's statement on the talks from the US Embassy in China's official WeChat account.
As Sue Trinh, head of Asia FX Strategy at RBC Capital Markets in Hong Kong, noted: "Other than a deferral of tariffs, there wasn't really much of a 'deal' agreed. For one thing, the US and China failed to issue a joint statement laying out the framework going forward [but] instead issued separate statements on their take of what went down. There are significant gaps between the US and China statements… the wide gap in what was agreed at the G20 leaves a lot of room for disappointment."
More from Business
Banks face claims blitz over variable rate mortgage charges

Mark Carney warns no-deal Brexit could see 10% shopping bill hike

Theresa May suffers three Commons defeats in a day as Brexit debate begins

Thomas Cook on course to crash out of FTSE 250 this week

Toyota faces 'stop-start' production under no-deal

Black Friday fails to lift high street gloom
And that is the conclusion at which many investors, reluctantly, are now arriving.
The grim reality is that what was agreed at the weekend is merely a ceasefire in the trade war rather than anything more meaningful.
A delivery robot burst into flames on Berkeley university campus, and students held a candlelit vigil
A Kiwi delivery robot burst into flames while wheeling through campus at the University of California, Berkeley.
The blaze was extinguished by a local, while the fire department made sure there was no risk of re-ignition.
Startup Kiwi said the fire was caused by a faulty battery and it pulled all of its robots from service to investigate.
Students were said to be saddened by the robot's demise and held a candlelit vigil.
A delivery robot burst into flames at the University of California, Berkeley, and students were said to be so devastated, they held a candlelit vigil to mark its demise.
The incident took place on Friday, when a Kiwi delivery robot caught fire after its battery malfunctioned, the company said in a Medium blog on Sunday.
Pictures and video posted online showed the diminutive robot engulfed in flames, before a local rushed to put out the blaze with a fire extinguisher.
Read more: People kicking these food delivery robots is an early insight into how cruel humans could be to robots
A reporter at The Daily Californian caught the moment the fire was contained. The Berkeley Fire Department arrived shortly after and doused the robot with foam to ensure there was no risk of re-ignition.
Here's a video of the Kiwibot on fire:
A student posted this image after the fire was dealt with:
One of the Kiwibots, the food delivery robot, caught on fire on campus. #kiwibot @kiwicampus pic.twitter.com/wk39ZhB8FI

— Alex (@AlexLi98) December 14, 2018
Kiwi said it took the matter "very seriously." The company, which is housed at Berkeley's startup incubator SkyDeck, said it pulled all of its robots out of service to investigate.
"Customers that had orders in progress had their food delivered by hand, minimizing the impact on the service. At no time were customers or members of the public at risk," the firm added.
Kiwi has a fleet of more than 100 robots and cofounder and CEO Felipe Chavez Cortes told TechCrunch this year that the company has fulfilled more than 10,000 orders.
The Daily Californian said the robot was not delivering a meal when it caught fire, meaning no one missed out on their food order. Students, however, reacted with sadness to the robot's demise.
Citing comments on the Overheard at UC Berkeley Facebook page, The Daily Californian said students described the robot as a "hero" and a "legend." Berkley alum James Wenzel tweeted that some even held a candlelit vigil.
so a delivery robot caught fire on berkeley's campus and students set up a candlelight vigil for it pic.twitter.com/alen7vF7Ho

— James Wenzel 🦊 (@ratherbright) December 15, 2018
SEE ALSO: Robot delivery company Starship Technologies raised $17.2 million in a round led by Daimler
Join the conversation about this story »
NOW WATCH: USB-C was supposed to be a universal connector — but it still has a lot of problems