Victorians worried about books like we worry about iPhones
Examination by ophthalmoscope in JF Phillips' Ophthalmic Surgery and Treatment, 1869.
Wellcome Library
From concerns over blue light to digital strain and dryness, headlines today often worry how smartphones and computer screens might be affecting the health of our eyes. But while the technology may be new, this concern certainly isn't. Since Victorian times people have been concerned about how new innovations might damage eyesight.
In the 1800s, the rise of mass print was both blamed for an increase in eye problems and was responsible for dramatizing the fallibility of vision too. As the number of known eye problems increased, the Victorians predicted that without appropriate care and attention Britain's population would become blind. In 1884, an article in The Morning Post newspaper proposed that:
The culture of the eyes and efforts to improve the faculty of seeing must become matters of attentive consideration and practice, unless the deterioration is to continue and future generations are to grope about the world purblind.
The 19th century was the time when opthamology became a more prominent field of healthcare. New diagnostic technologies, such as test charts were introduced and spectacles became a more viable treatment method for a range of vision errors. But though more sight problems were being treated effectively, this very increase created alarm, and a subsequent perceived need to curtail any growth.
In 1889 the Illustrated London News questioned:
To what are we coming? … Now we are informed by men of science that the eyes used so effectively by our forefathers will not suffice for us, and that there is a prospect of England becoming purblind.
The article continued, considering potential causes for this acceleration, and concluded that it could be partly explained by evolution and inheritance.
Urban myopia
Other commentators looked to "modern life" for explanation, and attributed the so-called "deterioration of vision" to the built environment, the rise of print, compulsory education, and a range of new innovations such as steam power. In 1892, an article, published in The Nineteenth Century: A Monthly Review, reflected that the changing space of Victorian towns and lighting conditions were an "inestimable benefit" that needed to be set against a "decidedly lower sight average." Similarly, a number of other newspapers reported on this phenomenon, headlining it as "urban myopia."
In 1898, a feature published in The Scottish Review—ironically entitled "The Vaunts of Modern Progress"—proposed that defective eyesight was "exclusively the consequence of the present conditions of civilized life." It highlighted that many advances being discussed in the context of "progress"—including material prosperity, expansion of industry, and the rise of commerce—had a detrimental effect on the body's nervous system and visual health.
Reading advice from JD Browning's 1887 book Our Eyes and How to Preserve Them from Infancy to Old Age.
Wellcome Library
Another concern of the time—sedentariness—was also linked to the rise in eye problems. Better transport links and new leisure activities that required the person to be seated meant people had more time to read. Work changed as well, with lower-class jobs moving away from manual labor and the written word thought to have superseded the spoken one. While we now focus on "screen time," newspapers and periodicals emphasized the negative effects of a "reading age" (the spread of the book and popular print).
Education to blame
In a similar manner to today, schools were blamed for the problem too. Reading materials, lighting conditions, desk space, and the advent of compulsory education were all linked to the rise in diagnosed conditions. English ophthalmologist Robert Brudenell Carter, in his government-led study, Eyesight in Schools, reached the balanced conclusion that while schooling conditions may be a problem, more statistics were required to fully assess the situation. Though Carter did not wish to "play the part of an alarmist," a number of periodicals dramatized their coverage with phrases such as "The Evils of Our School System."
Related: Is my headache actually eye strain?
The problem with all of these new environmental conditions was that they were considered "artificial." To emphasize this point, medical men frequently compared their findings of poor eye health against the superior vision of "savages" and the effect of captivity on the vision of animals. This, in turn, gave a more negative interpretation of the relationship between civilization and "progress," and conclusions were used to support the idea that deteriorating vision was an accompaniment of the urban environment and modern leisure pursuits—specific characteristics of the Western world.
And yet the Victorians were undeterred and continued with the very modern progress that they blamed for eyesight problems. Instead, new protective eyewear was developed that sought to protect the eye from dust and flying particles, as well as from the bright lights at seaside resorts, and artificial lighting in the home.
Despite their fears, the country did not become "purblind." Neither is Britain now an "island full of round-backed, blear-eyed book worms" as predicted. While stories reported today tend to rely on more rigorous research when it comes to screen time and eye health, it just goes to show that "modernity" has long been a cause for concern.
Want more news like this?
Sign up to receive our email newsletter and never miss an update!
By submitting above, you agree to our privacy policy.
Gemma Almond is a PhD Researcher at Swansea University. This article was originally featured on The Conversation.
Video games workers create union to demand rights
By Bethan Staton, news reporter
Workers in the video games industry have formed a union for the first time in the UK.
Excessive and unpaid overtime, precarious contracts and discrimination are all serious problems in the industry, according the the Games Workers' Union, which launched on Friday.
Now it is hoping to use collective organising to fix a "broken sector and create an ethical industry", according to founding member Dec Peach.
"For as long as I can remember it has been considered normal for games workers to endure zero-hours contracts, excessive unpaid overtime, and even sexism and homophobia as the necessary price to pay for the privilege of working in the industry," he said.
When the union holds its first meeting on Sunday, one of the biggest concerns for Mr Peach and his follow members is likely to be "crunch" – the practice of excessive unpaid overtime that's common in the industry.
In a 2016 survey by the International Games Developers' Association (IGDA), 51% of game developers said their job involved "crunch time" and a further 44% reported working long or extended hours.
Karn Bianco, a general programmer and GWU UK spokesperson, told Sky News that when he started in the industry he would work around 80 hours a week, much of which was unpaid.
"It was voluntary then, because I was so excited to be working in this industry," he said, estimating his average working week at around 80 hours. "But it didn't take long for it to affect me, and I started making an effort to work less."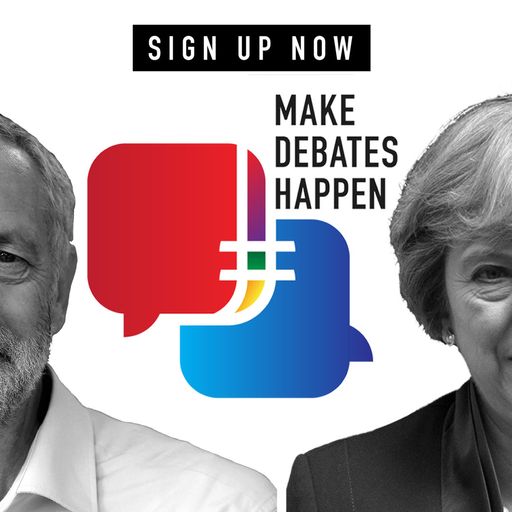 Force leaders to debate on TV
More than 120,000 people have signed the petition – have you?
Burnout is common in the video games industry. Mr Bianco said it's normal for people to last five years or so, then move on to other areas of work where conditions and pay are better.
Crunch is not the only concern. Surveys show a majority of games developers think diversity is important, but scandals like GamerGate – which saw targeted harassment, death and rape threats against women in the industry – have suggested the scene can be hostile to minorities and women.
"Diversity and inclusion is a problem in what's a majority white male industry," Mr Bianco.
"There's a lot of toxicity that doesn't necessarily come from that but certainly isn't helped. And it's something companies have historically been bad at tackling."
GWU-UK is part of the global Games Workers' Union, but in the UK it is a branch of Independent Workers of Great Britain, a union that's made waves unionising "gig-economy" workforces like Uber drivers or cycle couriers.
Some games workers share much in common with these precariously employed groups.
More from UK
Visitors evacuated as fire breaks out at Chester Zoo

Grieving mum urges parents to discuss organ donation after son's tragic death

Jasmin Mistry jailed for four years after admitting £250,000 cancer lie

Waitrose to take glitter out of Christmas for the environment

Rescued yachtswoman Susie Goodall would do it again 'in a heartbeat'

Refugees hoping to top Christmas singles chart with festive charity track
According to the IGDA, 27% of employed developers had worked for three to five employers in the last five years – a figure that indicates serious volatility in the industry.
People are welcome to join the union if they are involved in any area of video game production. Artists, producers, programmers and testers – both freelance and staff – will be part of the branch.