Why Uber is appealing against drivers' rights
By Alexander J Martin, technology reporter
Uber drivers went on strike for 24 hours on Tuesday complaining that, two years after a court ruling granting them statutory workers' rights, the company has still not implemented them.
Although not all of the ride-hailing company's drivers went on strike, members and supporters of the Independent Workers Union of Great Britain (IWGB) were not using the app over the strike period.
Declaring that "the app is the picket line" and urging passengers to shun the company over the same period, the drivers gathered outside the company's offices to demand fairer pay and treatment in line with the 2016 ruling.
Uber has not had to implement the ruling because it is currently in the process of appealing – although another hearing is due to take place at the end of this month.
The case has been brought by IWGB members James Farrar and Yaseen Aslam. Both of them are Uber drivers, and they are being represented by Jason Galbraith-Marten QC and Sheryn Omeri of Cloisters Chambers.
Tom Gillie, another barrister at Cloisters Chambers but one who is not active in the case, told Sky News: "Uber will argue… that the employment tribunal ought to have found in 2016 that Uber London Limited (the holder of the private hire vehicle operator's licence for Uber in London) acts as nothing more than a booking agent for the drivers, that is that Uber London Limited works for the drivers.
"The drivers' case is that this is a complete distortion of the reality in which Uber is clearly the entity selling the rides provided by drivers and controls the drivers in a variety of ways."
These include "interviewing and recruiting drivers, excluding them from accessing passenger information [and] requiring drivers to accept jobs whenever they are logged on to the Uber app".
Uber also sets the "default route for each journey, fixing the fare paid by the passenger and subjecting drivers to a performance management system through its five-star rating system", said Mr Gillie.
He explained: "These and other facts demonstrate that in every sense, the drivers are working for Uber and are therefore entitled to basic employment protections such as minimum wage and holiday pay."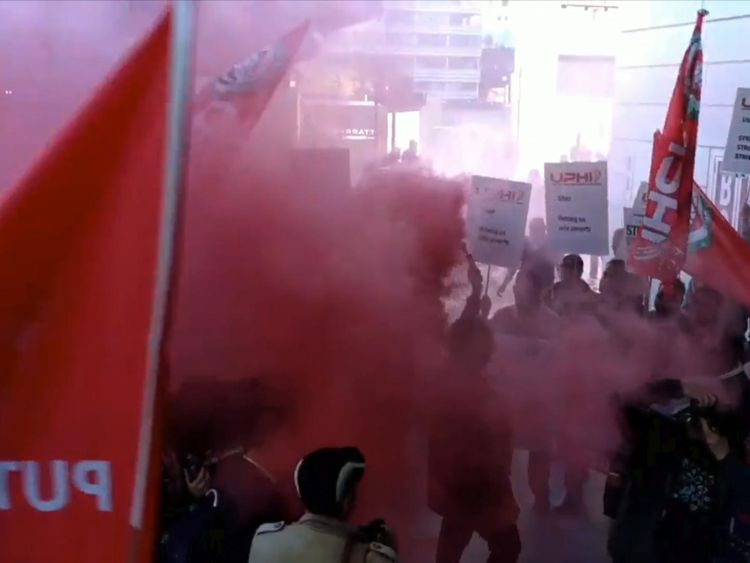 Explaining the company's position, an Uber representative claimed that almost all taxi and private hire drivers have been classed as self-employed for decades.
They claimed that, with Uber, drivers have more control than in any other private hire operator and many other forms of independent work.
Uber argued that the main reason drivers use Uber is because they value the freedom to choose if, when, and where they drive.
The company cited a survey by academics at the University of Oxford which suggested 81% of drivers preferred to remain independent contractors rather than employees, although this was not the standard set by the court ruling.
In a statement, the company said: "Over the last few months we've introduced dozens of new features, including sickness, injury, maternity and paternity protections.
"We continue to look at ways to help drivers increase their earnings and our door is always open if anyone wants to speak to us about any issues they're having."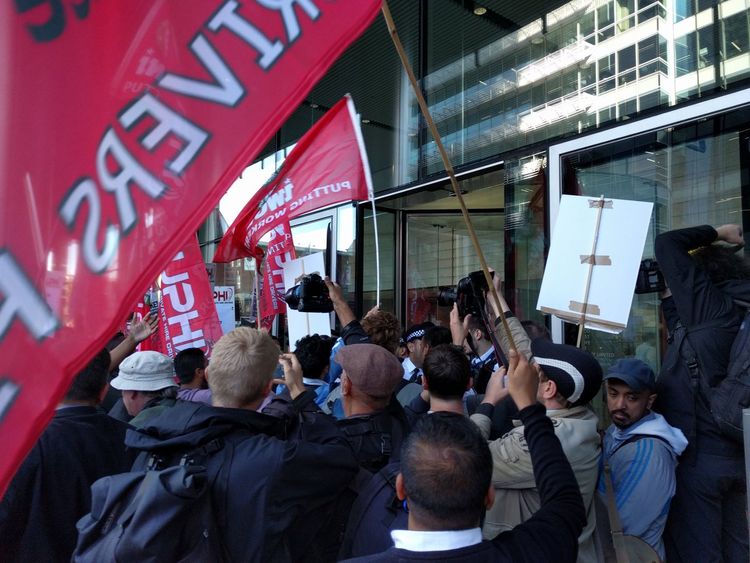 Speaking during the demonstration outside Uber's London offices, Mr Farrar told Sky News that Uber was only paying heed to complaints ahead of an initial public offering (IPO) next year.
He said: "Uber has done just about enough, or what it thinks is just about enough, to keep the investors happy while it heads for an IPO next year.
"The trouble with these so-called benefits is that they're fleeting and they can be taken away or they can be given to some people and not to others, and we really don't have any say.
More from Uber
Uber drivers stage 24 hour strike over employee rights

Uber drivers set to go on strike across UK today

Uber to focus on bikes and scooters over cars for short trips

London mayor Sadiq Khan seeks powers to cap Uber driver numbers in capital

Uber shuts down self-driving trucks division to focus on autonomous cars

Uber driver 'live streamed passengers kissing and being sick'
"What we want is our statutory rights, not just some fiddling around the edges. We want Uber to obey the law, give us our statutory rights, to be paid fairly and to have holiday pay.
"If they want to give extra benefits on top of that, that's fantastic, but they can't offer these marginal benefits in lieu of proper worker rights and obeying the law."
Fake news enquiry targeted by 'sophisticated' campaign
By Rowland Manthorpe, technology correspondent
Members of the parliamentary enquiry into fake news have been targeted by an anonymous group which may have spent £250,000 spreading pro-Brexit messages on Facebook.
Damian Collins and Paul Farrelly were among the MPs whose constituents were targeted by the campaign to "chuck Chequers", which is estimated to have reached between 10 and 11 million people on Facebook.
The campaign was run by a site calling itself "Mainstream Network", an apparently legitimate news website, running pro-Brexit articles on business and politics.
Its Facebook adverts urged voters to email their MP asking them to "chuck Chequers". Once the user clicked on the ad, it generated a pre-addressed email to the MP.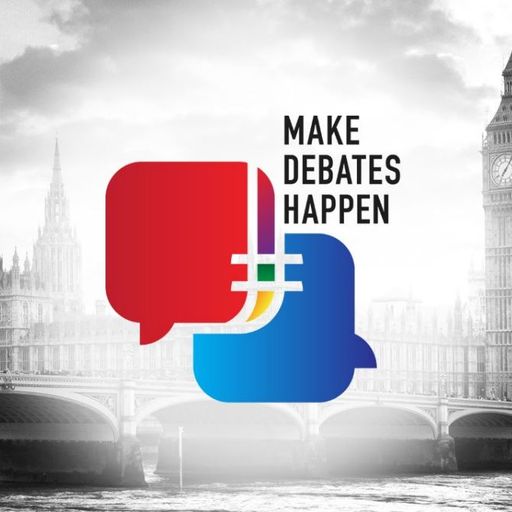 Sign to force leaders to debate on TV
More than 40,000 people have signed our petition – have you?
Mainstream Network has no named organisation, UK address, group or individuals connected with it, and this information cannot be found.
Mr Collins chairs the digital, culture, media and sport (DCMS) committee, which released details of the campaign.
He said: "Here we have an example of a clearly sophisticated organisation spending lots of money on a political campaign, and we have absolutely no idea who is behind it.
Mike Harris, chief executive of 89up, the digital agency which passed details of the campaign to the DCMS committee, said: "We looked at the WordPress code, we looked at the digital fingerprint.
"They have done a very very thorough job of hiding."
Facebook will have the names attached to the credit cards used to pay for adverts. The social media firm confirmed that it would respond to requests from law enforcement agencies or the Electoral Commission.
In addition to campaigns, Mainstream Network also promoted its own content. Its 20 most popular articles have had more than 140,000 social media engagements, with the vast majority coming on Facebook. Given its lack of natural appeal, this suggests it has spent significant money to promote its news items.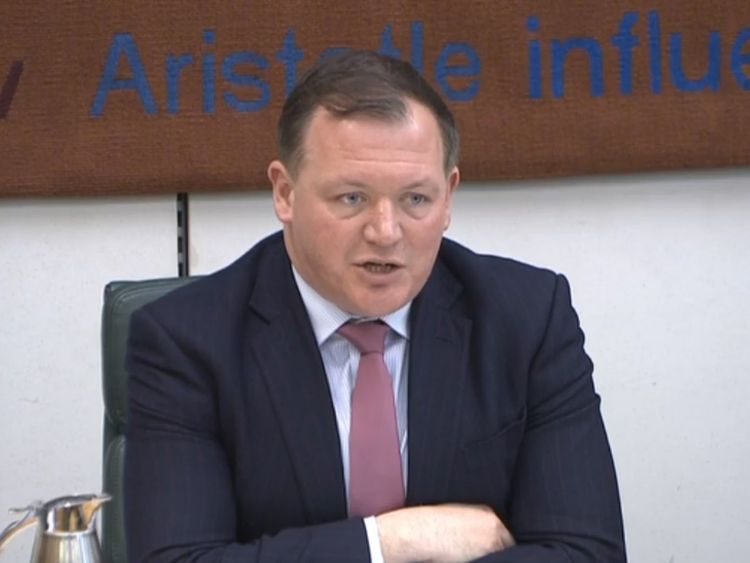 Since Mainstream Network first appeared on 15 February, 89up estimates that it could have spent as much as £257,000 on Facebook ads – a rough guess based on a cost of 75p per Facebook share.
By contrast, UKIP has declared just £114,000 since the beginning of 2018.
On Tuesday, Facebook announced new requirements obliging political advertisers to confirm their identity and location, and to disclose who is paying for ads. These will come into force from 7 November.
"We know we can't prevent election interference alone and offering more ad transparency allows journalists, researchers and other interested parties to raise important questions," the firm said in a statement.
Mr Harris said that as soon as Facebook's new requirements were announced, Mainstream Network took down its 70 ads on Facebook.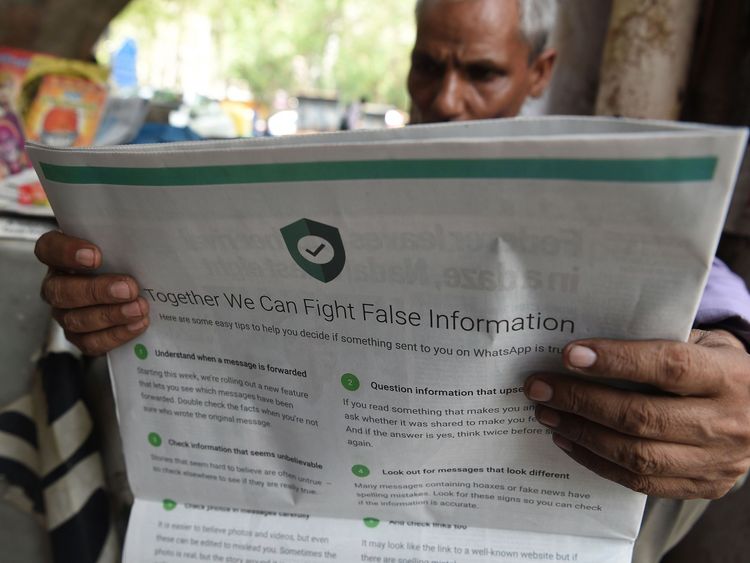 Other MPs targeted by the campaign included Labour's Gloria de Piero and the Conservatives' Rebecca Pow, Alex Burghardt and Bob Neill, all of whom voted to remain in the European Union. However, Mr Harris believes the campaign was potentially far more widespread.
"This is part of a sophisticated advertising campaign, with pages setup to target users in every key constituency in the UK, with bespoke localised messaging; encouraging users to lobby their respective MPs," 89up said in its submission to the committee.
Rob Leathern, director of product management at Facebook, said: "On 7 November, all advertisers will have new requirements before they can place political ads in the UK, including Mainstream Network.
"These advertisers will need to confirm their identity and location through an authorisations process and accurately represent the organisation or person paying for the ad in a disclaimer.
More from Facebook
Nick Clegg will not be silenced on Brexit despite new Facebook role

Facebook: Hackers accessed names and contact details of nearly 30 million users

Facebook's UK tax bill has tripled to £15.7m after bumper year

Facebook denies claim that Instagram is 'open market' for drug dealers

Facebook needs more people to tackle hate speech

Facebook to hire human rights director following Rohingya abuses
"These steps must happen or the advertiser will be prevented from running ads related to politics on Facebook.
"We know we can't prevent election interference alone and offering more ad transparency allows journalists, researchers and other interested parties to raise important questions."