Windrush: Man left 'broken' after immigration detention
A member of the Windrush generation says he was left "broken" after being wrongly detained in an immigration centre because he was unable to prove he had a right to live in the UK.
Anthony Bryan, 60, came from Jamaica in 1965 but last year was threatened with deportation by the Home Office.
He spoke to MPs and peers along with Paulette Wilson, who found herself in a similar situation.
They each said papers they had were not accepted by officials.
Mr Bryan, a grandfather from north London, was held in a detention centre twice, for almost three weeks last year.
His difficulties began when he lost his job after receiving a letter informing him he had no right to remain, despite having lived in the UK since he was eight.
Mr Bryan told a parliamentary committee how he had phoned his family from the detention centre to tell them: "It looks like you're going to see me in Jamaica."
He continued: "They had tickets for me – I thought I was going, to be honest."
"I was resigned because I couldn't fight any more. I just gave up," he told the Joint Committee on Human Rights.
He said he explained to the officials who came to detain him at his home that he had lived in the UK for most of his life, adding: "But to them I was lying… everything I was telling them, I had to prove that".
Sixty-three Windrush migrants 'removed'
New home secretary in Windrush vow
Who are the Windrush generation?
Mr Bryan was released from the immigration centre in November after a last-minute intervention from a lawyer.
Labour peer Baroness Lawrence asked Mr Bryan if he thought things would have been different if he had been from Canada, New Zealand or Australia, to which he replied: "I hate to say it, but I don't think I would have this problem".
When she asked him if he saw "race as being a big part" in what happened, he said: "In the Home Office? Yes."
'Don't belong here'
Stories of Commonwealth migrants who arrived in the UK legally as children between the late 1940s and 1973, but have no formal documentation to prove they have the right to remain in the country, have emerged in recent weeks.
The Windrush generation is named after the ship that brought the first arrivals to Britain from the Caribbean in 1948.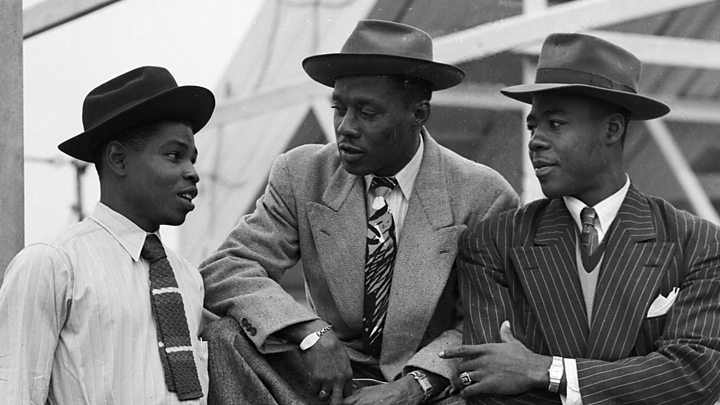 Grandmother Ms Wilson, 61, from Wolverhampton, gave evidence to the MPs and peers on the committee alongside her daughter, Natalie Barnes.
She said that without the efforts of her daughter "I would be in Jamaica, all alone."
She described hw she had been looked after by her grandparents in Wellington, Telford, when she first arrived in Britain from Jamaica in 1968 at the age of 10.
She received a letter from the Home Office in 2015 and was told to report each month to immigration officials. In October last year she was detained and taken to the Yarl's Wood immigration removal centre, where she spent a week before being released.
Ms Wilson said: "The first thing I got was a letter saying I was an illegal immigrant. At the time I didn't understand it but it took me about a week before I could show my daughter I had got this letter.
"They were saying I don't belong here – I've got six months to get out."
Referring to the decision to detain her, Ms Wilson told the committee: "Where could I have run to? My family is here in England. I wouldn't have run away."
"I was thinking they were going to pick me up here and put me on the plane and probably when I get there people's going to kill me. I was thinking all sorts of things in my head."
Ms Barnes said "documents were very hard to come by, They kept telling us to go here, there and everywhere… it was just very hard to get that evidence".
Committee chairwoman Harriet Harman said she would write to Home Secretary Sajid Javid to get the Home Office to give Mr Bryan and Ms Wilson their files so they could see the information that officials had about them.
Woman resident in UK since 1968 freed
The home secretary said this week that 63 members of the Windrush generation could have been wrongfully removed or deported from the UK since 2002.
But Mr Javid, who took over the post last month after Amber Rudd resigned, told MPs he did not have information on how many Windrush immigrants had been detained.
Primary school tables: Poor pupils won't catch up for 50 years
As new primary school data is released, BBC analysis suggests it will take 50 years to close the achievement gap between England's rich and poor pupils.
If the pace of change remains the same as it has done since 2011, poor pupils will not catch up until 2070, it shows.
This year, 51% of the poorest pupils reached the expected level in their national end-of-primary school tests.
This compares with 70% of their better-off peers, leaving a gap of 19 percentage points
Readers can check how schools in their area have performed through the BBC's postcode search below.
Sorry, your browser does not support this tool.
Please visit the Department for Education.
English primary school tables
Compare schools in your area on the Department for Education website by entering your postcode or council in the box below
Please read our privacy notice Click to expand privacy notice.
The BBC uses the postcode you enter here to create a web link to the Department for Education website. The BBC is the data controller of the data you enter here. Please be aware that when you leave the BBC website you will be subject to the Department for Education's privacy policy. If you have any questions about how the BBC process data, please read our Privacy and Cookies Policy.
Department for Education website
If you can't see the postcode look up, click or tap here.
What's in the school league tables?
League tables are the shop window of every school, and parents often use them to help choose schools for their children.
They are based on the performance of pupils in each school in their end-of-primary national curriculum tests, known as Sats.
This year was the third time children sat the government's tougher tests, introduced in 2016.
The tables give a snapshot of how each school is performing in results and pupil progress but they also provide a huge amount of data on education at a national level.
The government has said the attainment of disadvantaged pupils is a key aim of its education policies.
The achievement gap has shrunk every year since 2011 but at a slow pace.
If this pace continues, the gap in attainment at this early age will not close until at least 2070, BBC analysis reveals.
To assess this gap, the government uses pupils' results in reading and maths tests.
These are ranked from best to worst as if they were the results of a race.
On average, poorer pupils rank worse. This difference in average ranking between poorer and better-off children is the disadvantage gap.
The current gap shows that poorer children would sit 2.9 places further back on average in a ranking of 20 poorer and 20 better-off children.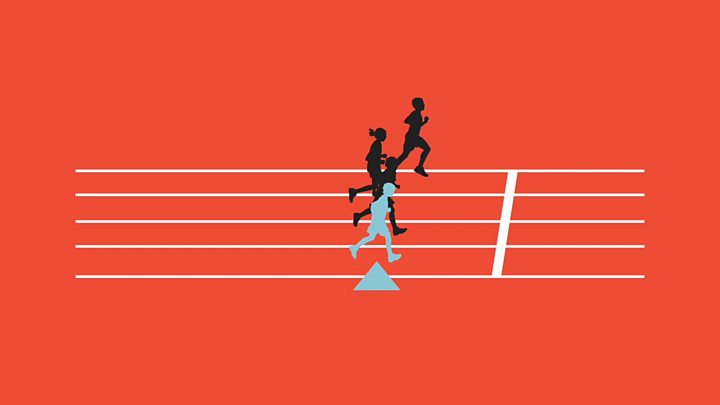 School Standards Minister Nick Gibb said: "Standards are rising in our schools, with 86% of schools now rated good or outstanding as of August 2018, compared to 68% in 2010 and these statistics show that the gap between disadvantaged pupils and their peers has closed by 13% since 2010."
In 2011, the disadvantage gap was 3.3 places, it is now 2.9 places, having closed by 13% or 0.4 places.
Mr Gibb added: "Every child, regardless of their background, deserves a high quality education and opportunity to fulfil their potential."
Children are counted as disadvantaged if they are eligible for the pupil premium, that is if they have been eligible for free school meals at any point during the past six years or have been in care continuously for at least six months.
Data published in July revealed 64% of pupils met the expected standard across all tests: reading, writing and mathematics – up from 61% the previous year.